2
We'll talk through the details of your claim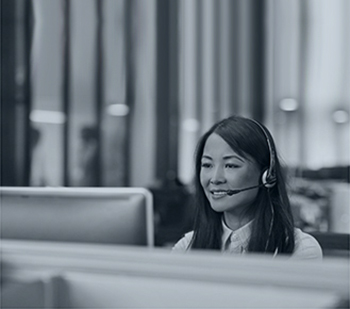 3
Don't worry, we'll take care of everything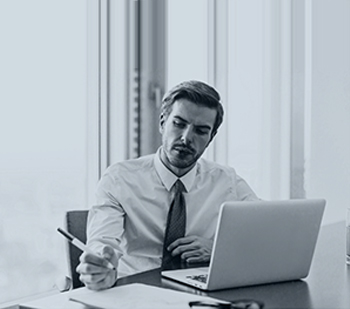 4
We'll work hard to secure you the compensation you deserve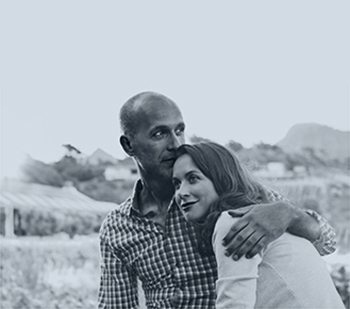 Motorbike Accident Claims
Motorcyclists are one of many vulnerable road users amongst UK roads. In 2020, 285 motorcyclists were killed in Great Britain, whilst 4,429 were reported to be seriously injured and 8,890 slightly injured. This, unfortunately, shows that accidents involving motorcyclists are a fairly common occurrence in the UK.
If you have suffered an injury following a motorcycle accident that wasn't your fault either as the rider or passenger, you may be entitled to claim injury compensation. With the help of Jefferies Solicitors, you'll be able to secure the compensation owed to you.
Call us today on 0800 342 3206 to speak to a member of our team about your potential claim. Alternatively, you can contact us online.
Jefferies Motorbike accident claims case study
One accident victim our lawyers helped was a man from Cheshire who was in collision with a car whilst he was riding his motorbike. Jefferies Solicitors secured over £10,000 in motorbike accident compensation for this man who sustained leg injuries in the accident. Responsibility for the incident was initially disputed by the car driver, however, we were successful in obtaining an admission of liability and claimed for:
Loss of earnings
Loss of vehicle
Recovery of vehicle
Storage charge for vehicle
Travel expenses
Care and Assistance
Loan of wheelchair
Medication charges
Damage to clothing/helmet etc
Items being carried on the vehicle at the time of the accident.
What Can You Claim Compensation For?
If you have had a motorcycle accident or suffered an injury you may wish to consider claiming compensation for the injury expenses and other losses. There are numerous types of injury, damage or loss for which compensation might be obtained. Jefferies Solicitors have negotiated many personal injury claims and have recovered millions of pounds in compensation for clients.
TRY THE ONLINE ELIGIBILITY CHECKER
What You Need To Know About Motorbike Accident Claims
What do I need to make a claim?
To pursue a claim following a motorbike accident, you will need supporting evidence. You should keep a note of:
Names, addresses and telephone numbers of any witnesses.
What was said by any parties at the time of the accident.
Any symptoms you have suffered following the accident.
The treatment you have received, together with details of the treating doctors.
Things you were unable to do as a result of your injury.
Care/assistance given by members of your family for which you have had to pay.
Keep details of all expenditures you have had to make as a result of the motorcycle accident and retain receipts where these are available. Also keep a note of any losses you have suffered, for example, loss of earnings, and be able to prove these by producing salary slips etc.
Providing as much relevant information as possible will help in pursuing your bike accident claim.
Common Motorbike Injuries
Head/Brain injury
Spinal Cord injury
Fractures
Sprains
Internal injuries
To learn more and to discuss your potential claim in confidence, contact our team on 0800 342 3206. Alternatively, email newclaims@jefferiessolicitors.com or complete our online contact form.
How Much Compensation Can I Earn From Motorbike Accidents?
All personal injury cases are unique and so the amount of compensation that is awarded in each case is also unique. The amount of compensation that is awarded is determined by looking at two distinct factors – general damages and special damages.
GENERAL DAMAGES
The pain and suffering that your injuries have caused is the main factor that is used to determine how much compensation you are owed. This will usually be determined by undergoing a medical examination, from which a report is created that outlines the length of time the injuries will take to heal as well as their severity.
Our compensation calculator gives an indication of how much you might be entitled to based upon your injuries. Jefferies Solicitors will take these different details relating to your injury into account when calculating how much compensation you should be awarded, which will then be put forward to the opposing side and the judge.
SPECIAL DAMAGES
However, compensation also takes into account any financial losses that you might have suffered as a result of your injuries, such as a loss of earnings due to being unable to return to work. If you have had to pay for treatment or travel to treatment, compensation may also be able to cover this as well. Therefore, you should keep any receipts or other documents that help to outline the extent of your financial losses, as caused by your accident/injuries.
Except for children, there is a three-year time limit on making a personal injury claim. This time limit begins from the date that the accident occurred. You should contact a personal injury solicitor as soon as possible to assess your case.
How Long Until I Recieve The Compensation?
Every motorbike accident claim is different and some take longer than others.
Where the claim is likely to be contested or involves serious injuries, your motorcycle injury lawyer will often make applications for an interim payment to make sure your financial needs are covered in the meantime.
At Jefferies, we will take care of everything for you, making the claims process simple and stress-free so that you can concentrate on your recovery.
A downloadable motorbike accident claims info sheet is available for you here.
Call Jefferies Solicitors
To learn more and to discuss your potential claim in confidence, contact our team on 0800 342 3206. Alternatively, email newclaims@jefferiessolicitors.com or complete our online contact form to arrange an initial no-obligation telephone consultation with a member of our team. 
READ CLIENT REVIEWS
*Please note – In limited circumstances, fees may be charged when your compensation claim is not successful. These limited circumstances are explained in our No Win No Fee Agreement.  In addition, if you fail to attend a medical appointment arranged for you, the doctor may charge a non-attendance fee.