2
We'll talk through the details of your claim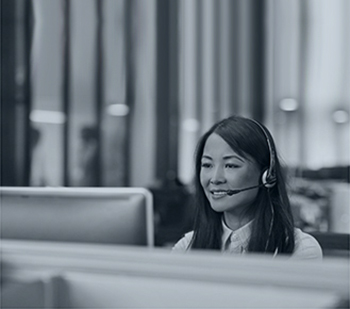 3
Don't worry, we'll take care of everything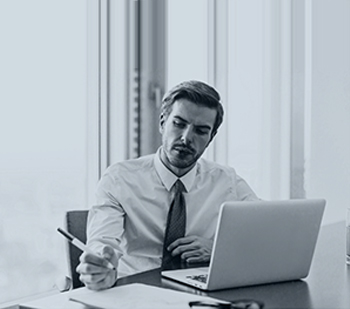 4
We'll work hard to secure you the compensation you deserve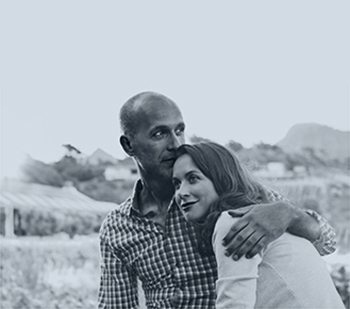 Had A Slip Trip Or Fall? Your Essential Information
If you were injured on someone else's premises after a slip, trip or fall, then you may have the right to compensation for medical bills and suffering. This is true whether the incident occurred at a place of business, such as a restaurant, bar or shopping mall, or a residential environment, such as someone's home, flat or condo. Public spaces, such as parking lots and sidewalks also apply.
Regardless of where the incident happened, it is the property owner's duty to keep the premises safe in order to protect any visitors. A property owner also has the obligation to warn visitors of any risks that are present at the property. These risks include wet floors, hazardous materials, equipment, steep stairways, destroyed infrastructure and much more.
Contact Our Experts
Type of Slip, Trip and Fall Incidents
There are an endless number of incidents that can happen, but here are the most common ones:
Slip and fall
These accidents occur when a surface is left slippery. It doesn't matter if the cause of the slippery surface is water, grease, ice, beverages, food, products or another object. Surfaces need to be kept safe for walking and there should be warning signs on any surface that is dangerous to set foot on.
Trip and fall
These types of accidents occur when an object obstructs a normally clear hallway, walkway or similar space. For example, if you're at a shopping mall and trip on boxes that have been left out in the open, you've experienced a trip and fall. The property owner needs to keep such spaces clear to prevent injury.
Stump and fall
A stump and fall accident occurs when an object obstructs a passageway. Have you ever seen an out of place brick on a sidewalk that makes it easy to catch your foot on? Or what about a door jam that's significantly higher than the floor? Or maybe an out of place step that's too tall? All of these are great examples of the dangers of stump and fall scenarios.
Step and fall
These types of accidents occur when there's an unanticipated hole in the ground. For example, if a manhole is left uncovered or there's a hole in the floor, these can cause a step and fall accident. Similarly, broken stairways, torn up yards, construction projects and maintenance work can also lead to dangerous surfaces.
TRY THE ONLINE ELIGIBILITY CHECKER
What Factors Lead to Slip, Trip and Fall Accidents?
Every scenario is unique, so each case has its own set of causes and relevant factors. But, generally speaking, negligent property management is to blame. The property should be managed in a fashion where potentially hazardous situations are considered and prevented before they occur. This can mean closing the facilities until the potential problems are addressed or warning visitors about the potential hazards — it depends on the specifics of the situation.
Which Injuries Can Occur?
The types of injuries, as well as the severity, can vary a great deal with slip, trip and fall accidents. Many people are unaware of just how common they are. Millions of people suffer from these injuries every single year. Some experience them at work or school, while others experience them at someone's home or while attending an event. At least tens of thousands of people die each year due to slip, trip and fall accidents. It's one of the leading forms of death when it comes to accidents.
Injuries range from broken bones to debilitating life-long conditions. Not only do these impact the quality of life, either temporarily or permanently, but they also come with serious medical costs. It's not uncommon for people to pay tens of thousands of pounds in medical expenses. Many people also need to take time off work, so they suffer from lost wages. In extreme cases, the victim is unable to ever return to their normal job.
Unfortunately, many people don't use the legal system to get the compensation that they deserve. They don't realise that the accident wasn't their fault, so they don't consider all the options that are available to them.
What Should You Do If You've Experienced a Slip, Trip and Fall Accident?
If you've experienced a slip, trip and fall accident, it's important to contact a lawyer as soon as possible. The sooner you get a lawyer involved, the quicker you'll be able to have your issues properly addressed. But not just anyone will do — you want a lawyer who's experienced in personal injury law, as well as slip, trip and fall accidents.
Claiming Compensation
An experienced lawyer will take the time that is required to understand your unique situation. It's only then that he/she can help you understand what options are available to you while advising you on the best course of action to take.
To speak to one of our experts today call us on 0800 342 3206 or complete our enquiry form and one of our team will contact you shortly.
READ CLIENT REVIEWS