2
We'll talk through the details of your claim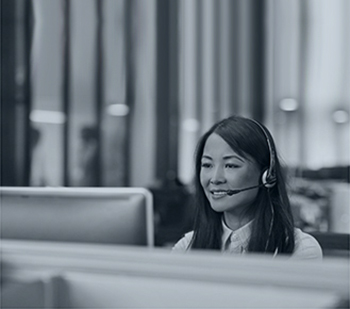 3
Don't worry, we'll take care of everything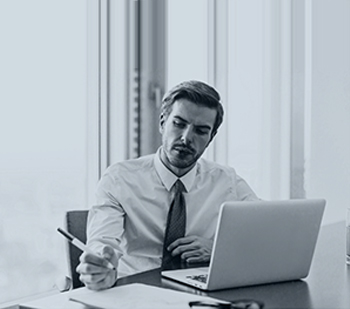 4
We'll work hard to secure you the compensation you deserve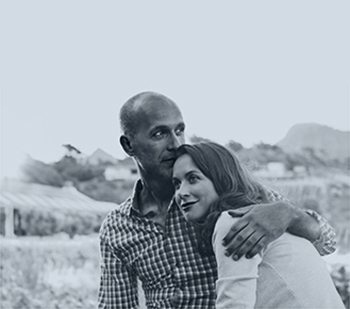 Non-traumatic brain injury claims
What is a non-traumatic brain injury?
A non-traumatic brain injury is a brain injury which has not occurred as a direct result of trauma to the head. Rather, it is an injury which has been brought about because of a medical disorder like a disease, infection or a tumour. Contrary to what its label may imply, a non-traumatic brain injury is very distressing for victims and their families.
Like a traumatic brain injury, a non-traumatic brain injury is also classed as an Acquired Brain Injury (ABI) in that is has come into existence since birth (or indeed, may even have occurred during childbirth). The fundamental difference between the two types of brain injury is that the latter occurs throughout the brain on a cellular level rather than in one concentrated area (localised). Symptoms vary across the spectrum, from mild to severe.
TYPES OF NON-TRAUMATIC BRAIN INJURY
ANOXIC INJURY
Anoxic injury occurs when the brain is not receiving enough oxygen, this often happens during a cardiac arrest situation.
The 3 kinds of anoxic injury are:
Anaemic Anoxia, where no oxygen is present in the blood that flows to the brain.
Anoxic Anoxia, where the brain is starved of oxygen.
Toxic Anoxia, when toxins in the blood prevent oxygen getting through to the brain.
Hypoxic Injury, which occurs when some of the brain cells die through lack of oxygen.
DETECTION AND DIAGNOSIS
Because of the widespread and often microscopic damage of a non-traumatic brain injury, it can be difficult to diagnose with a CAT scan; MRI scans are more successful in detecting brain damage but the high cost of using them is often somewhat limiting.
COMMON CAUSES OF A NON-TRAUMATIC BRAIN INJURY
Encephalitis – swelling of the brain caused by an infection
Toxic or metabolic injury happens when a person has been overexposed to harmful chemicals or substances
Vascular problems which can result in low blood supply to the brain
When cells in the brain mutate and form a brain tumour
Methods of brain tumour treatment e.g. chemotherapy
Degenerative diseases like Alzheimer's or Parkinson's disease
Viruses are a common cause of a non-traumatic brain injury
Meningitis (meningeal swelling)
Other instances where a non-traumatic brain injury has resulted includes meningitis, (meningeal swelling), metabolic disorders, aneurysms, diabetic comas, drug abuse and near-drowning experiences.
Children who suffer a non-traumatic brain injury experience more onerous symptoms in cognitive and behavioural areas. They often spend longer in a coma and can sustain muscle disorders like cerebral palsy.
MEDICAL NEGLIGENCE IN NON-TRAUMATIC BRAIN INJURIES
Because these types of brain injury do not have a direct correlation with a single physical blow to the head and are usually related to complex diseases or conditions, victims can be forgiven for presuming a claim would not be viable. However, there are a number of reasons why a medical negligence claim in a case of non-traumatic brain injury is indeed, very plausible.
EXAMPLES OF SITUATIONS WHERE MEDICAL NEGLIGENCE MAY LEAD TO A NON-TRAUMATIC BRAIN INJURY
Incorrect diagnosis and failure of prompt treatment
Carelessness during or after surgery where there has been an interruption of oxygen to the brain
Mistakes made with prescriptions
Infections caught in hospital
Birth injuries, e.g. cerebral palsy
Failure to detect the onset of a stroke
Incorrect treatment or misdiagnosis of meningitis or failure
On top of a very distressing medical condition, victims and their families have to also deal with the pressure of loss of earnings, rehabilitation and corrective treatment costs, private care outlays and other associated expenditures.
Investigating how a non-traumatic brain injury was caused and who is responsible can be a complex process but our expert legal team has a wealth of knowledge and experience in all types of personal injury and compensation claims and are fully conversant in all forms of medical protocol necessary to deal with your claim intelligently and appropriately.
MAKING A CLAIM FOR COMPENSATION FOR A NON-TRAUMATIC BRAIN INJURY
If you have suffered a non-traumatic brain injury you may be able to claim compensation. Our personal injury lawyers at Jefferies Solicitors can advise you on an informal and confidential basis regarding your potential non-traumatic brain injury claims. In the first instance, get in touch either by telephoning 0800 342 3206 or by making an enquiry online.
OTHER TYPES OF PERSONAL INJURY AND ACCIDENT CLAIMS
Jefferies Solicitors deal on a UK-wide basis with an extensive range of personal injury compensation claims and accident compensation claims, including, but not limited to:
Medical negligence
Road traffic accidents
Accidents at work
Construction accidents
Public transport accidents
Injuries in public places
Brain injury claims
Head injury compensation claims
Accidents and injuries involving children
Industrial injuries and diseases
CLAIMING FOR NON-TRAUMATIC BARIN INJURY CLAIMS
If you require advice or assistance regarding any of these types of claims or indeed any other type of accident or injury compensation claim that you feel you may wish to enquire about, please don't hesitate to get in touch.