2
We'll talk through the details of your claim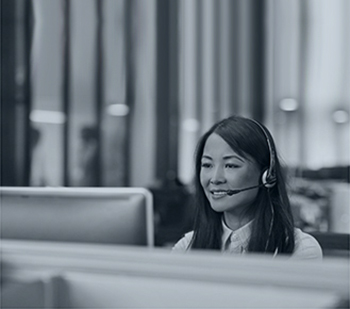 3
Don't worry, we'll take care of everything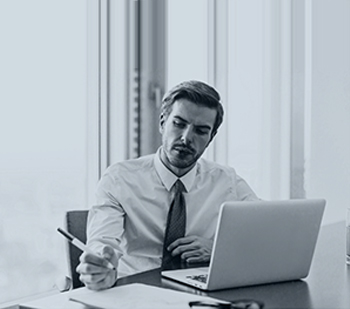 4
We'll work hard to secure you the compensation you deserve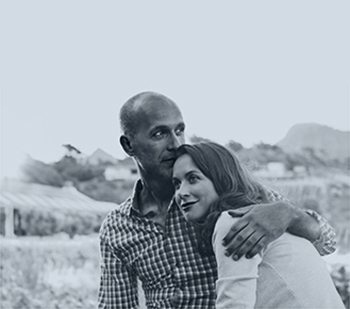 Traumatic brain injury claims
A traumatic brain injury (TBI) is often the result of a swift or heavy blow to the head which causes damage to the brain. A TBI is a form of Acquired Brain Injury (ABI) which is an injury that has occurred since birth.
Brain injuries are complex with a broad spectrum of subsequent effects for victims and their families. Some TBIs may have non-existent or very minimal long-term medical implications whereas others can result in serious comas and even death.
Medical advancement has meant there has been an improvement in knowledge and treatment but dealing with potentially life-changing consequences of a brain injury remains unwavering for the time being.
In the UK it is estimated that 1 million people annually visit hospital following a head injury. Statistics indicate that there are certain people predisposed to having a brain injury, the most obvious gauge being gender or age.
Most at risk
Males are thought to be twice as likely to have a brain injury than females
People aged between 15-29 years are most vulnerable
Motorcyclists suffer the most severe kind of brain injury and account for the majority of cases, with falls and violence a close second
Domestic and industrial settings are common places where head injuries occur
Persons aged over 75 years
Alcohol use by the victim or the person causing the injury contributes to a large share of brain injury statistics
Young children under 5 years are higher risk than others, with thousands becoming disabled each year
Research shows that accidents happen usually in the summer months and after school, with nearly half occurring on the roads
TYPES OF TRAUMATIC BRAIN INJURY
EARLY BRAIN INJURY
There are three kinds of brain injury: diffuse, focal and hypoxic-ischemic.
FOCAL INJURY
Focal injuries are restricted to a specific part of the brain and can be easily picked up on a CT scan or X-ray. Contusions are a form of focal brain injury which results in damaged brain tissue. They usually appear in the frontal and temporal lobes and when they are present in the brainstem they can cause double vision.
DIFFUSE AXONAL INJURY
Diffuse damage is microscopic and occurs throughout the brain in many different areas affecting the axons which enable nerve cells to communicate with each other.
Commonly known as DAI, Diffuse Axonal Injury affects an individual's organisation skills, memory and attention levels. It takes place all over the brain causing bleeding (haemorrhage) and in addition, toxic chemicals are released in the days that follow an injury. The frontal and temporal lobes of the brain are the most susceptible. It can also result in vision problems in some cases.
HYPOXIC-ISCHEMIC INJURY
Causing significantly reduced cognitive function and memory deficiency, HII causes swelling of the brain, restricting the flow of oxygen.
SYMPTOMS
Symptoms of a brain injury vary greatly by virtue of the intricacy of the brain and the large array of possible consequences. Some signs may not appear until some weeks after a knock to the head.
A headache and dizziness
Memory loss
Loss of balance
Loss of vision
Lack of coordination and concentration
Behavioural changes or impaired judgement
Unusual sensations in the body
Seizures
Loss of smell or taste
Fatigue
TREATMENT AND PREVENTION OF TRAUMATIC BRAIN INJURIES
There is no routine treatment for a brain injury, again because of the high number of assorted scenarios possible. Because of the prominence of motorbike accidents in brain injury research, there have been a number of initiatives to try and make driving safer. Motorbike road safety campaigns, airbags in cars, canvassing for no drink driving, awareness campaigns for wearing seat belts and driving at restricted speeds all count towards an effort to reduce brain injuries.
Safety standards for buggies, prams and shopping trollies have also helped towards reducing the number of young children who fall and experience a brain injury.
THE FUTURE FOR BRAIN INJURY VICTIMS
Medical research is investigating ways in which brain damage can be limited by studying how certain medicines become more effective when they are administered within minutes of a brain injury.
Evidence shows that the sooner treatment can be given, the better the prognosis for the victim.
Studies into how the healthy parts of the brain compensate for other malfunctioning sections is helping medical professionals learn how this can be developed further and in time, become a bona fide treatment for patients. Equally, the rehabilitation of victims is witnessing progress thanks to technology and pharmacology research.
BRAIN INJURY CLAIMS FOR COMPENSATION
At present, there is nothing that is going to dramatically put a halt to brain injuries and the devastating effects they can have on families and victims. Pursuing traumatic brain injury claims is often an afterthought following an accident but it can relieve the strain of living with a brain injury.
At Jefferies Solicitors, we understand all the implications of an injury of this nature. Rest assured that our lawyers are experts in this field and consideration for our clients' needs is paramount.
MAKING A CLAIM
With over 20 years of experience in helping people make claims for personal injury as a result of an accident, Jefferies Solicitors are the perfect choice for your legal team. In the first instance, we'll need some initial details from you. Call us on 0800 342 3206 for an informal, confidential discussion, or make an online enquiry and one of our team will be in touch.
OTHER TYPES OF PERSONAL INJURY AND ACCIDENT CLAIMS
In addition to head and brain injury compensation claims, at Jefferies, we deal with a wide range of compensation claims, including claims for road traffic accidents, accidents at work, industrial injuries and diseases, medical negligence and clinical negligence and construction accident compensation claims. Even if your claim is not for a head or brain injury,  contact us for advice.