2
We'll talk through the details of your claim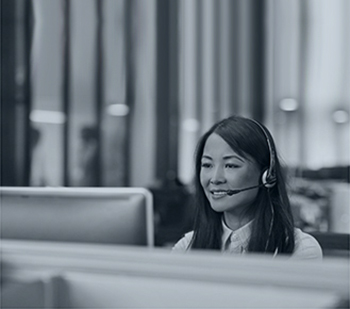 3
Don't worry, we'll take care of everything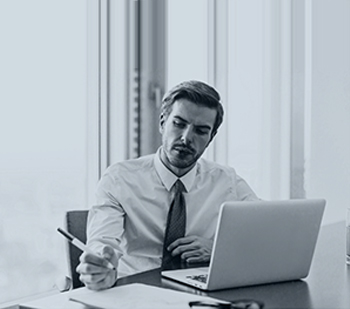 4
We'll work hard to secure you the compensation you deserve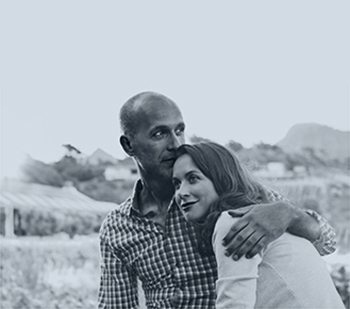 Chronic Pain Injuries
Millions of people suffer from chronic pain conditions in the UK each year. Perhaps the most common and widely known condition is Complex Regional Pain Syndrome (CRPS). CRPS causes the sufferer to experience severe, persistent, and debilitating pain. It can develop after an injury.
You may be entitled to claim chronic pain compensation if your injury has arisen from an accident or medical negligence that wasn't your fault.
Call us on 0800 342 3206 to speak with a friendly member of our team. Alternatively, contact us online via our website.
What is chronic pain injury?
Medical professionals consider this condition to be characterised by significant pain that lasts more than 6 months or pain that extends beyond what would be an 'ordinary' healing period for a given injury. It is not associated with a clear cause and medical research is still underway.
Some patients have reported the pain to be a general 'all over' feeling whereas others have claimed that it is localised in certain areas of the body. Sometimes the pain is constant and in other cases, it comes in intermittent waves.
CPRS is characterised by severe pain, swelling, temperature and colour changes, and motor dysfunction. CRPS pain continues long after the original injury has healed.
Minor cases such as a strain or torn muscle have been known to lead on to unexplained pains further down the line. It may be possible for you to claim compensation if you are suffering from a Chronic Pain Injury as a result of third party negligence.
CONTACT OUR EXPERTS TODAY
Chronic pain injury symptoms
A particularly tough and frustrating aspect of Chronic Pain is that it is sometimes misunderstood by many professionals, including medical practitioners. This can compound the stress and anxiety that a person may be feeling.
All cases are unique and the symptoms experienced by one person won't always be the same as another. However, some of the most common problems that crop up in these claims are:
Depression
Anger problems
Anxiety and stress
Psychological disorders
According to the  NHS website, CPRS can cause a range of symptoms such as :
strange sensations in the affected limb – it may feel as if it does not belong to the rest of your body, or it may feel bigger or smaller than the opposite unaffected limb
alternating changes to your skin – sometimes your skin in the affected limb may be hot, red and dry, whereas other times it may be cold, blue and sweaty
hair and nail changes – your hair and nails in the affected limb may grow unusually slowly or quickly and your nails may become brittle or grooved
joint stiffness and swelling in the affected limb (oedema)
tremors and muscle spasms (dystonia)
difficulty moving the affected body part
difficulty sleeping (insomnia)
small patches of fragile bones (osteoporosis) in the affected limb – although there's no evidence this could lead to fractures
Physiotherapy and psychotherapy are popular and often necessary treatments for Chronic Pain Injury. In more severe or complex cases it may be necessary to seek out the help of a pain management specialist. Treatment usually involves a combination of physical rehabilitation therapies and pain-relieving medication.
Chronic pain can take various forms, here are some examples:
Chronic fatigue syndrome
Ankylosing spondylitis
Somatic symptom disorder
Central pain syndrome
Neuropathic pain
CPRS is a charity that supports people with Complex Regional Pain Syndrome. Another support group that you may find useful is Burning Nights CRPS Support
CRPS FACTS
It affects about 5% of all injuries that occur.
It usually affects 1 or more parts of the body such as hands and feet but some people can get it all over, in internal organs or face.
An in-depth factsheet that you can download called 'Facts about CPRS' is available here.
How much compensation can I expect?
Whilst every case is unique, the table below gives a rough guide on the amount of compensation you might expect to receive for a chronic pain condition. The figures we have supplied are based on the latest version of the Judicial College general damages compensation guidelines.
| | |
| --- | --- |
| Type or level of chronic pain |  Potential compensation |
| Moderate cases of CRPS | £22,340 – £41,860 |
| Severe cases of CRPS, where the prognosis is poor, the ability to work is greatly reduced or eliminated and significant care/assistance is required | £41,860 – £66,970 |
| Moderate cases of chronic pain where symptoms are ongoing but the impact on the ability to work/function in daily life is less marked | £16,800 – £30,690 |
| Severe chronic pain with significant symptoms despite treatment | £33,590 – £50,210 |
Your lawyer will take various factors into account when evaluating your claim:
The level of pain experienced
Your age
The effect of the condition on your ability to work
Any medication you have that is required to control the symptoms of pain.
The overall impact of your symptoms on mobility, daily life and need for care/assistance
The prognosis of your condition according to a medical professional
The presence of any separate psychiatric disorder and its impact on your perception of pain
The extent to which treatment has been undertaken and its effect
Please note
The figures above display the compensation figures for the chronic pain element of the claim only. Your solicitor will calculate any compensation for care costs, loss of earnings, and medical expenses separately.
How can Jefferies Solicitors help you?
At Jefferies Solicitors, our no win, no fee lawyers are specialists in dealing with personal injury claims, including chronic pain injuries. We can help you to retrieve compensation for any injuries and we can also assist you in recovering past or future losses. This may include loss of income, the cost of professional treatment, or the cost of therapy or prescriptions.
We understand that it can be difficult making a claim whilst dealing with the pain of a chronic condition. However, we are confident that we can help and usually operate on a  no win, no fee basis to alleviate our clients from taking any financial risk.
If you would like to discuss a potential claim please call us on 0800 342 3206 or get in touch online via our website.
READ CLIENT REVIEWS