2
We'll talk through the details of your claim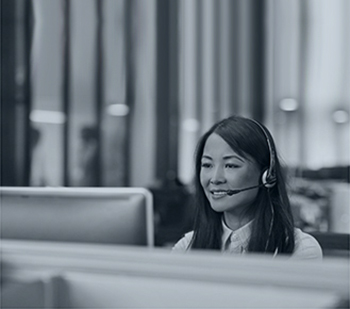 3
Don't worry, we'll take care of everything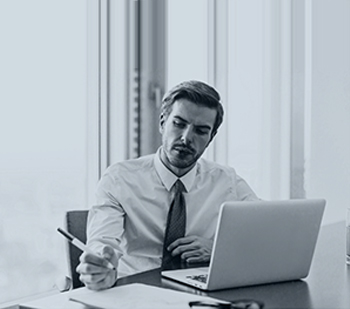 4
We'll work hard to secure you the compensation you deserve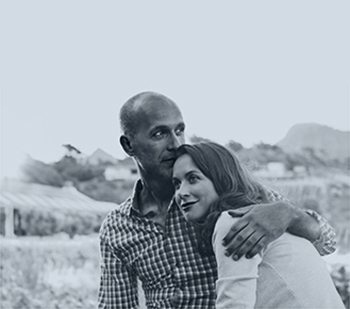 Guide To Making Cycling Accident Claims
The number of people cycling on UK roads has increased considerably in the last decade. The need and desire to get fit, the drive for all of us to reduce our carbon footprints and many community and government-led initiatives and campaigns encouraging cyclists to take to the road, have all contributed to the increase. As a result, there has also been a surge in cycling accidents.
At Jefferies Solicitors, we have the knowledge and experience to deal with every kind of cycling accident claim. If the accident was not your fault, you could have a valid personal injury claim.
This fact sheet aims to offer guidance on how to make cycling accident claims and is not a replacement for legal advice. Because of this, we recommend that you speak directly to a qualified personal injury lawyer if you have a question about cycling accident claims.
What Causes Cycling Accidents?
Cycling accidents can happen for a number of different reasons. Some of the most common kinds of accidents we see at Jefferies Solicitors are those which involve:
Potholes
Spillages and objects in the road
Other road users, e.g. pedestrians, drivers
Defective or faulty cycling equipment
I've Had A Cycling Accident, What Should I Do?
As soon as you have had a cycling accident, you will need to:
Get yourself to a safe area if you have been seriously hurt
Call the police unless someone has already done so
Exchange contact details with the other person or people involved
Gather the details of any witnesses
Record the details, including the registration numbers, of any vehicles involved
If the third party provides a mobile number, it's worth calling it while they are present to make sure they have given you the correct number
Keep a record of your costs following an accident in case you need to claim these back
How Much Compensation Will I Get For My Cycling Accident?
The amount of compensation you are entitled to will depend on a number of different factors. Since all compensation amounts are different, it's not possible to give an exact estimate of the value of a claim without learning more about the details of your case beforehand.
Because so many different types of injury can be sustained in cycling accidents, compensation amounts can vary hugely. As a result, it's up to your solicitor to negotiate the maximum amount of compensation you are legally entitled to.
In a personal injury claim, the term 'damages' refers to the financial compensation awarded to the injured party. There are two types of damages a personal injury claim: special damages and general damages. General damages reflect the pain and suffering experienced, both psychological and/or physical trauma. The amount of compensation will mirror the extent of this pain and suffering.
'Special damages' are also known as out-of-pocket expenses. They relate to the specific financial expenses paid out in relation to an injury. If you have also experienced a loss of earnings as a result of your injury, this will be classed as 'special damages'. In some cases, it is possible to organise interim payments to cover urgent costs throughout the process of your claim.
In order for us to provide a more specific idea of how much compensation you are entitled to, we will need to speak to you about your case in detail.
Motor Insurers Bureau
If your cycling accident involved an uninsured driver, then it can still be possible to make a claim through the Motor Insurers Bureau. Similarly, you can use the MIB if the motorist responsible for a cycling accident left the scene without providing details. This type of claim is usually managed under an 'untraced drivers' agreement'. For more specific advice on MIB claims, please speak to a personal injury lawyer.
Can I Make A Cycling Accident Claim On A No Win, No Fee Basis?
Yes, this is often possible. At Jefferies Solicitors, we manage many of our claims on a no win, no fee basis. This is often called a Conditional Fee Agreement. It means you will not have to pay legal fees if your case is not successful. However to protect you in the unlikely event your no win, no fee claim is not successful, it is possible to take out After the Event Insurance policy beforehand. This will mean that you won't be responsible for paying your opponent's fees if you lose your case.
Making A Cycling Accident Claim With Jefferies Solicitors
When you make a claim with us we will make sure that we properly explain everything from the start. We will keep you updated on your claim throughout and get in touch if we need more information from you. Our personal injury lawyers at Jefferies Solicitors are experts in negotiating the maximum amount of compensation for our clients.
Contact our specialist team today on 0800 342 3206 or get in touch online to arrange a no-obligation initial consultation.
Where next? Download your Cycling Accident Claim Guide