2
We'll talk through the details of your claim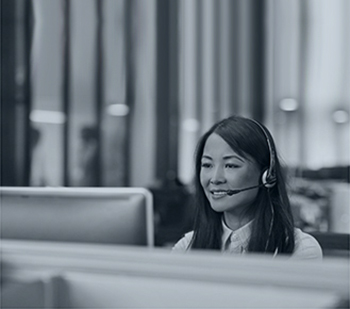 3
Don't worry, we'll take care of everything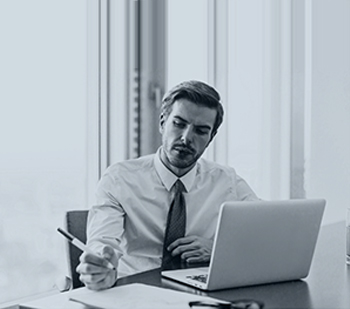 4
We'll work hard to secure you the compensation you deserve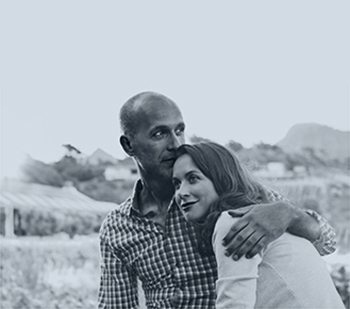 COVID-19. Read our FAQ's
here
Have you ever taken out a Guarantor Loan? If so you may have been missold this loan and could be entitled to compensation.
Take our survey
Jefferies Solicitors – Your Questions Answered
Here at Jefferies Solicitors, we pride ourselves on providing high levels of service to our clients and take great care to explain every aspect of your claim in a way that is easy to understand. With this in mind, we've collected a few of the most common questions we get asked about no win, no fee compensation claims and the ever-changing face of the personal injury sector and posed them to our directors, Michael Jefferies and Nina Ramsden.
Michael Jefferies, managing director
What do you mean by "no win, no fee"?
This means that if we don't win the case for you, then you don't pay any fees. If you do win the case, you will only pay a maximum of 25% of your award to us.
What makes Jefferies Solicitors different?
At Jefferies, we pride ourselves not only on our legal knowledge but also on our great levels of personal service.
Have any recent laws affected the personal injury market?
Yes. Until recently we used to get all our fees paid by the other side's insurers so that we could let clients keep 100% of their damages. The government cut the fees we could recover from the other side by more than half, so we now have to ask clients to pay us up to 25% of their damages.
How is the personal injury market changing?
As fees have been reduced, less efficient solicitors firms are stopping doing personal injury work. At Jefferies, personal injury (PI) is our main areas of work and we are committed to it.
What is the future for the personal injury market?
This depends on government policy. The government may make it difficult to take anything other than a life-changing injury to court, but we hope that this won't happen. In any event, we think that many solicitors firms will stop representing clients who have, through no fault of their own, been injured as profit margins have been cut by the government. At Jefferies, we intend to continue to represent such clients for a long time to come.
Nina Ramsden, director
When did you start working at Jefferies Solicitors?
I moved from London in 2001 and joined Jefferies Solicitors in the September of that year. Prior to moving to Jefferies, I had been working at Civil Liberties firm, Christian Fisher. In London, I was involved in the public inquiry into both the Southall and Paddington rail crashes. I acted on behalf of passengers in the Paddington rail public inquiry.
What type of cases do you handle on a daily basis?
Over the course of my career, I have dealt with all kinds of personal injury and clinical negligence cases of differing values. Now I work on cases involving severe injury, mainly those involving traumatic brain injury.
Do you have a specialist area within the personal injury market?
Yes – I specialise in injuries caused as a result of traumatic brain injuries. This is an interesting area medically, as well as legally. It also allows a solicitor to make a practical difference to the lives of individuals who have suffered traumatic injuries, by helping to establish a care regime early on, while the case is ongoing. This can be a huge help and relief to those individuals, and to their families who bear the brunt of care of the initial phases following injury.
Why have you appointed a new dental specialist within the clinical negligence department?
We have a clinical negligence team, and within that team, we noticed an increase in claims arising out of dental negligence. This is becoming an increasingly specialised area and we felt it would benefit the clinical negligence team as a whole to appoint another team member with this speciality.
How has the industry changed in the last ten years?
There have been huge changes in the industry since I qualified in 1994. Back then, legal aid was available for personal cases, which meant that lawyers got paid for these cases – win or lose – as long as that individual was eligible for legal aid. Legal aid disappeared many years ago for personal cases and 'no win, no fee' agreements became the norm. Lawyers got used to working on a 'no win, no fee' basis and this meant the ability to make a claim was no longer restricted to those whose incomes meant they were eligible for legal aid.
Has the type of claims that people make changed?
People are now more aware of their ability to claim. This is a result of the market opening following the introduction of 'no win, no fee' agreements, as well as the fact that people have better access to information these days via social media and traditional media.
The type of claim people can make has changed hugely, the system still works on a fault-based system. Where an injury is caused as a result of the negligence or breach of statutory of another, a claim can be made. The types of damage that you can claim for are well established, and one can claim compensation for pain and suffering, as well as claiming for any loss that has been occasioned as a result of the injury.
What is the future for personal injury law firms?
This depends on what the government of the day has in store for us! The introduction of fixed fees has already had an impact on the market with many firms in financial difficulty and some coming out of the PI market. The full impact of those changes has yet to be experienced as many firms are still dealing with cases that were taken on before the changes.
Make a compensation claim with Jefferies Solicitors
To speak to an expert solicitor at Jefferies about your personal injury compensation claim, call 0800 342 3206 today.