2
We'll talk through the details of your claim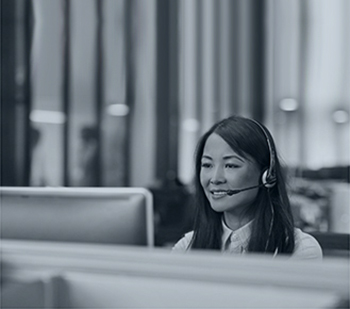 3
Don't worry, we'll take care of everything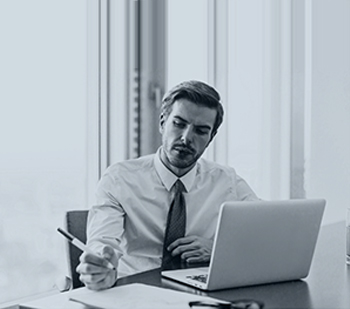 4
We'll work hard to secure you the compensation you deserve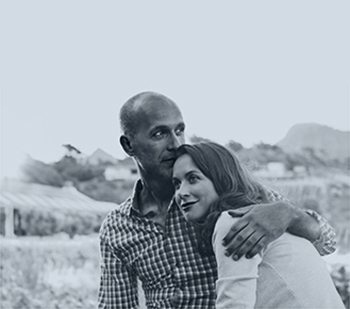 Achieving an all-over tan is a popular pursuit for many people. One of the most common ways of achieving a sunkissed or bronzed look is through the use of sunbeds. You may have your own sunbed or use a friend's sunbed, however, most people opt for using a sunbed at a beauty salon where there is often more than one available.
Unfortunately, there are incidents when using sunbeds where a user can be injured through no fault of their own. If you have been injured while using a sunbed then it can be possible to make a personal injury claim.
Sunbed Injury Types
The validity of your sunbed claim will depend upon whether or not the sunbed shop or salon owner is responsible for your injury or injuries. For instance, they may not have supplied you with the correct care, treatment or equipment, resulting in injury. For a sunbed injury claim to be successful, you must be able to clearly demonstrate clearly there was negligence from a third party. The following kinds of claims can arise from the use of sunbeds:
Eye injury claims. For example, if you suffer from cataracts, this can be caused by prolonged exposure to UV lighting
Burn injuries can also occur if you are on a sunbed for too long
Skin cancer can also develop if you are repeatedly exposed to UV lights on sunbeds for too long
Premature ageing can also result due to over-exposure to UV lighting
Skin allergies and conditions can develop if, for example, there has not been sufficient cleanliness in the tanning booths in between users
Lack of supervision can lead to numerous kinds of sunbed injury
If faulty machinery has caused you an injury then you could also make a successful claim
Many people have made successful sunbed claims when the light tubes have not been correctly changed or maintained on a sunbed or when the wrong bulbs have been used and caused an injury
Sunbed Regulations Act 2010
Although the sunbed industry is chiefly a safely regulated industry, staff are not necessarily trained to advise you on how to use a sunbed. However, there are some regulations that should be adhered to by salon owners. The main regulations to do with sunbed use in salons are to do with minors. If you are under 18 you are not allowed to use a sunbed in the UK; all users must show ID to a salon if they are asked. Owners must also supply users with safety information and eye protection for users before using.
The only reason a young person may use a sunbed is if they are using it for medicinal purposes. In these cases, the sunbed must be used under the guidance of a medical practitioner.
Sunbeds And Skin Cancer
According to the Sunbed Regulation Act 2010, there has been a rise in the number of cases of skin cancer in the UK. One of the main causes of skin cancer is over-exposure to UV lighting. There are approximately 100,000 cases of skin cancer every year and malignant melanoma is the most dangerous kinds as it can spread to other parts of the body. 10,670 deaths were related to this form of skin cancer in the UK in 2007 and it is also the most common kind of cancer in 15 – 24-year-olds in the UK.
The World Health Organisation published a report to help governments create policies on the use of sunbeds which showed that UV light exposure and added with natural sun exposure adds an increased risk of the disease. If you have a skin cancer diagnosis and believe this could have been caused by the use of sunbeds then it is recommended that you speak to a personal injury lawyer to discuss your case in more detail.
Proving Your Sunbed Injury Case
To help you prove your sunbed injury claim it is helpful to have evidence to support your case. Photographs, including close-ups of your injury following a sunbed session, can show the extent of the physical damage you have suffered. It is also worthwhile visiting your GP so that your injuries are officially documented. Visual and medical evidence will help with your claim. Sometimes, without evidence it can be difficult to substantiate a sunbed injury claim.
If you have suffered from a sunbed injury of any kind, please contact our no win no fee solicitors at Jefferies. We can help establish the validity of your claim and advise you on your next steps.
Effects of A Sunbed Injury
If you have suffered a sunbed injury then you might have suffered from any number of different physical and psychological conditions. These include:
severe burns and/or scarring
anxiety
emotional distress
In addition, you may have needed to have time off work in relation to the damage to your health.  You may have also required the help of private medical treatment, for instance, counselling. A compensation claim will take into consideration the depth of your pain and suffering as a result of your injury. When calculating the value of your claim, your solicitor will also consider any special damages. These are the financial losses you've experienced as a result of your injuries and include:
loss of earnings
the cost of medical treatment
prescription costs
travel expenses
If you have incurred any of the financial losses above, it's essential that you keep the relevant receipts so you can claim these costs back.
Claiming Sunbed Injury Compensation With Jefferies Solicitors
In all personal injury claims, there is a three-year time limit in starting your legal action. This time period starts from the time you had knowledge of your injury.
If you would like further details on starting a sunbed injury claim please call 0800 342 3206 to speak to one of Jefferies' no win no fee solicitors today. Alternatively, you may complete one of our online claim forms.