2
We'll talk through the details of your claim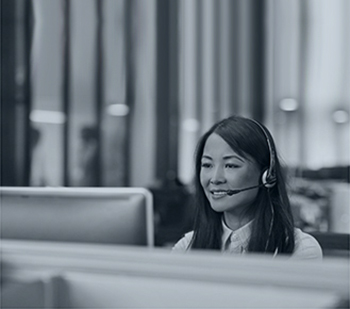 3
Don't worry, we'll take care of everything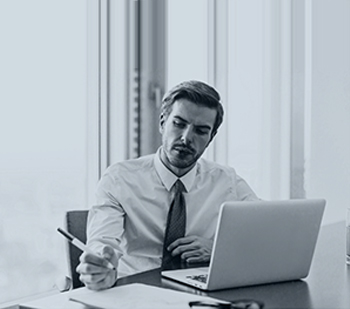 4
We'll work hard to secure you the compensation you deserve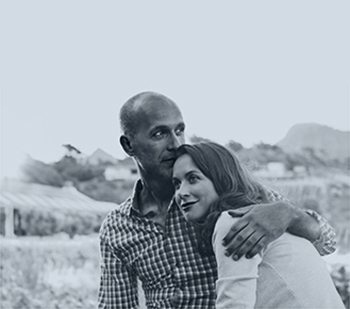 Meet the team
Our highly experienced legal team is made up of personal injury solicitors, paralegal professionals, marketing professionals and support centre specialists covering a wide range of claims types. You can be sure that you're in safe hands with our team. Managing Director, Michael Jefferies, leads the business, along with Monina Ramsden, Director.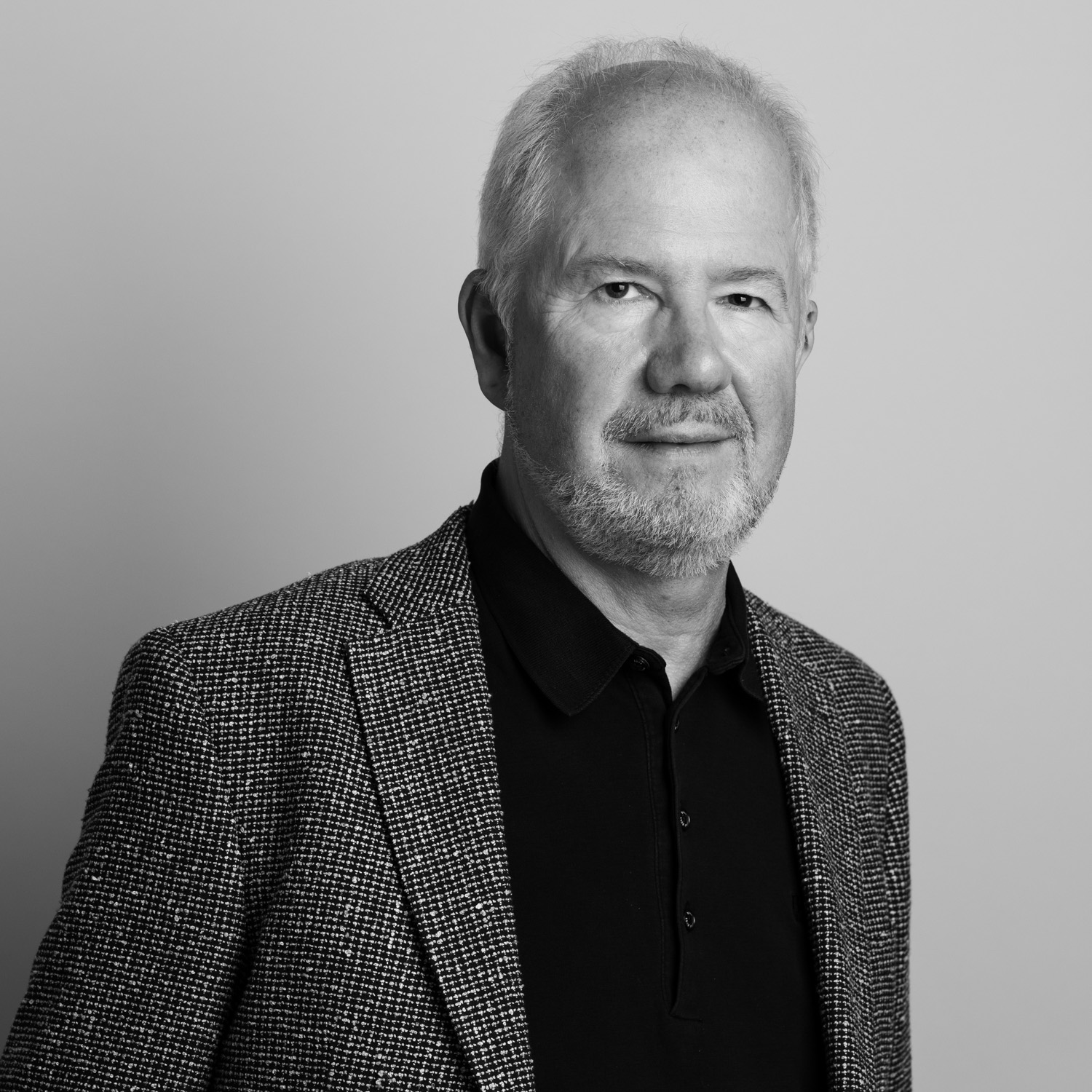 Michael Jefferies
Managing Director
Michael Jefferies
I set up Jefferies Solicitors in 1993. Based in Altrincham, the firm now has over 50 employees, and a turnover of more than £3 million.

Previously, I worked at Paris & Co Solicitors in Birmingham, specialising in motor racing and parachuting accidents.

My business partner Nina Ramsden and I also set up Lawyers Medical Agency Limited to source medical professionals to examine clients of Jefferies and other Solicitors. We have also now established Lawyers Rehabilitation Services to help lawyers find rehabilitation treatment for clients following an accident and Realm Recruit to help law firms find staff.

Jefferies Solicitors was also one of the founding firms of Injury Lawyers 4U.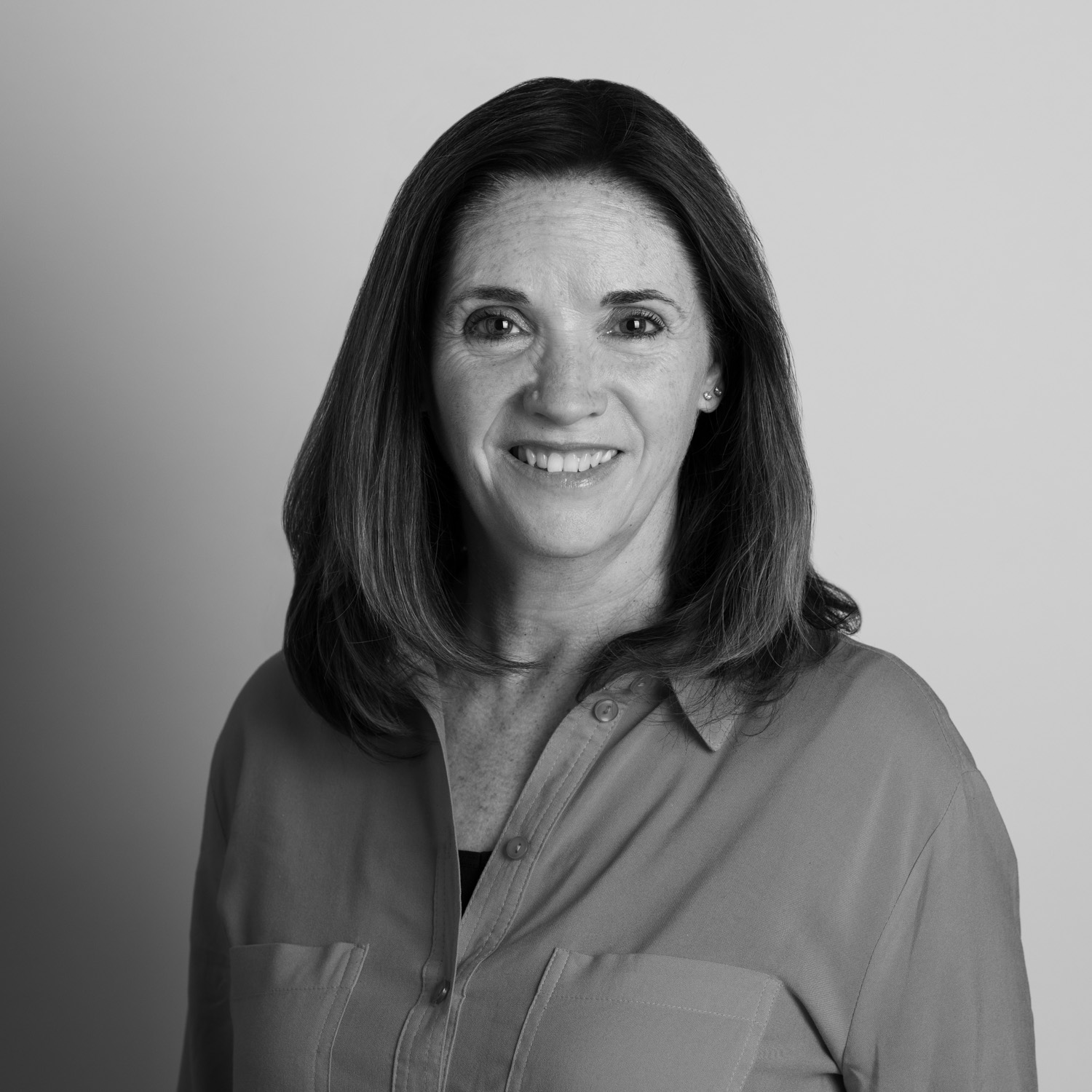 Nina Ramsden
Director
Nina Ramsden
I qualified as a Solicitor in 1994 and have worked since in both London and Manchester in the field of personal injury law.  In London, I worked at a prominent civil liberties firm working on serious injury cases, where I was also involved in the Public Inquiries into and cases arising from both the Southall and Paddington rail disasters which I attended on behalf of victims of disasters, survivors and families.

I joined Jefferies in 2001, becoming first a Partner in the Firm and thereafter a Director when the Partnership became a limited company. I now specialise in catastrophic injury claims acting on behalf of clients with acquired brain and other life-changing injuries.

I have helped individuals with injuries ranging from mild cognitive difficulties to catastrophic brain injuries requiring 24-hour care and am experienced in the appointment of Case Managers, setting up rehabilitation regimes and working with protected parties.

I am an APIL accredited senior litigator and have been accredited by the Law Society Personal Injury panel.

In March 2019, I was appointed as a Deputy District Judge on the Northern Circuit.
What Nina's clients say…
"Always been a massive help with anything I need, highly recommend they're brill."

Bethany, November 2020

"Highly recommended our case was complex and 5 year long We were informed about all aspects, if we had a question it was answered ASAP if we didn't understand it was explained. Nothing was too much trouble. Jefferies Solicitors / Nina / Josh and your whole team are spot on and thank you all so much for everything you have done for us. Take care and keep doing what you do 100%"

Tracey, October 2020

"I would go as far as saying that after a few months it didn't feel like we were speaking to our solicitors but more like the shoulder of a trustworthy friend who was willing to put our minds at rest and guide us.

Not only were we impressed with the professional service but also the empathy and support that was provided."

Tony, August 2020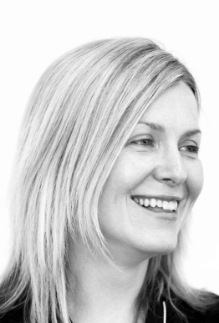 Kathryn Harland
Associate/Team Leader
Kathryn Harland
After completing my LLB Hons with French, I secured a training contract with Jefferies Solicitors in 2002, and since qualifying, I have developed a wealth of experience within the personal injury field.  I have for the last 12 years specialised in catastrophic injury claims, acting for clients nationwide, having accomplished numerous multimillion-pound settlements. I have extensive knowledge of the complex process involved in dealing with these claims, including a thorough understanding of the rehabilitation process and the Court of Protection.

I also currently manage a dedicated team of personal injury fee earners and take pride in the training and development of our Trainee Solicitors.

I am accredited by the Association of Personal Injury Lawyers (APIL) as a Senior Litigator, and more recently have qualified as a Mediator in Civil Litigation.
What Kathryn's clients say…
"Kathryn + Francesca never gave up on us, they supported us through a very traumatic time in our lives, always determined, professional +empathetic. Could not have done this without their support, we can now move on, thanks to them."

Susan, November 2022

"Excellent and thorough service given by Kathryn from start to finish (and her team).Very professional and understanding. Kathryn has a lovely persona and makes you feel at ease. Highly recommend."

Jack, July 2022

"Jefferies Solicitors has an excellent understanding of head and brain injuries. My Jefferies Solicitors Legal Team of Kathryn Harland and Beth Morris were very empathetic and supportive of the incident I had been through; the medical treatment received; recognised the gaps in the medical treatment; they understood my rural living situation and sourced 'top of their field' medical professionals allowing sufficient travel time to these appointments. Meetings, by zoom and telephone, were always both professional and friendly; emails were prompt and very explanatory. Kathryn's guidance and advice coupled with information sourced and received from Headway enabled me to be accepting of my recovery road and journey. Again with Kathryn's help and understanding I have accepted the consequences of my head injury and have worked and continue to work to build a life with a head injury. The two words of 'thank you' do not seem adequate to Jefferies Solicitors but I only have two words to say – THANK YOU."

Jane, June 2022

" Kathryn would always return my calls immediately and no matter how many questions I had – and there were lots at times – she would patiently go through them with me in a language that I could understand.

When you call Kathryn's telephone number, if she is not available, her message was always updated to say the date when she would next be in the office which was helpful.  Maybe a small gesture on her part but extremely helpful to clients.

Wherever possible meetings were held at our own house which helped us rather than keep travelling.

Kathryn would ring at regular intervals to keep me up to date, and always let me know approximately when the next milepost was going to occur.  In her calls, she would always be prepared to listen to me and offer her empathy.  When I was feeling frustrated Kathryn would help me see where we were going to on this long journey. Kathryn would always speak to me before posting reports to me so that I was prepared for the content in them.  As she was aware of the impact of the report on me.

We could not have had a better team to support us through this traumatic time."

Barbara, August 2020

"I couldn't have asked for anyone more caring and helpful towards us throughout the case."

Christine, November 2019

"Kathryn's always ensured the right care and rehabilitation programmes are in place with second-to-non consultants. Kathryn has been at the end of the phone helping me and making sure the right team was in place for my rehabilitation all while putting together a case with specialist reports to give my claim the best possible outcome.

She's always kept me well informed along the way and made sure I understood what was happening and why.

I would highly recommend her to anyone in need of a personal injury lawyer as I believe her to be the best there is."

Craig, August 2019

"Thank you for all of your help and for keeping me updated throughout, your hard work means I can put this behind me now and I'm very grateful for everything you've done for me."

Thomas, July 2019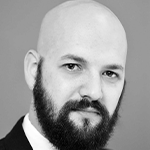 Michael Mawdsley
Senior Solicitor

I previously worked in conveyancing and corporate debt recovery before starting with Jefferies in April 2010 as a trainee solicitor, later qualifying as a Solicitor specialising in personal injury law.

I currently specialise in road traffic accident claims, employer's liability claims, occupier's liability claims and CICA claims
What Michael's clients say…
"Jefferies were fantastic chased up my claim and kept me informed."

Philip, February 2023

"Fast professional service received. Highly recommend."

Martin, November 2022

"Fast, helpful, friendly and thorough"

Stephen, September 2022

"Michael Mawdsley my solicitor was always in contact to me about my case told me everything that was going on got the best medical advice for me and got me the compensation I wanted. Excellent job done much appreciated would definitely recommend Jefferies Solicitors to anyone who has a case or claim to make very personal and professional company can't thank then enough."

Mark, September 2022

"Thankyou for all your help, if not for your help I would have got nothing for my pain and suffering. You were fantastic when ever I was unsure of legal stuff you always were at the end of the phone to assist me thankyou so much Michael Mawdsley and Jefferies Solicitors."

Declan, August 2022

"Professional service from beginning to end in dealing with my case. From the moment I contacted yourself to finding a cheque on my doorstep I have found it a pleasure to have dealt with your company.I will not hesitate to recommend or even if a situation arises, to use your service."

Glenn, August 2022

"Took on the case and we're friendly and gave me the right advice I needed. I just want to say thank you to Michael Mawdsley for taking my case and seeing it through."

Kamran, May 2022

"My first time doing an injury claim and Jefferies Solicitors helped me through it and guided me through every step clearly I would hghly recommend using them."

Neville, May 2022

"Fantastic service. Really helpful with my case big thanks to Michael Mawdsley"

Sam, April 2022

"Jefferies solicitors is head and shoulders above their competition…They worked tirelessly on my behalf and went above and beyond what was necessary, in order that I got the best possible settlement on my claim. Their service in my eyes has been second to none and I will be sure to recommend them to anyone looking to pursue a personal injury claim…unlike those who were held to account, "The work of Jefferies solicitors has been faultless!"

Bernard, April 2022

"My experience with Jefferies Solicitors was an excellent one. The people involved were nothing but professional, knowledgeable and extremely helpful throughout my case."

Adam, March 2022

"My solicitor Michael, has been very helpful and has kept me updated at every stage of the claim."

Roslin, November 2021

"Brilliant service, cant complain at all, really helped me."

Robert, October 2021

"Did a brilliant job, can't fault them, they also made sure I got what was actually valued."

Jasmine, August 2021

"Really good company I would recommend them I have used them twice and been spot on both times."

Levi, August 2021

"Always there to answer any questions I had and settled my claim well."

Mikki, August 2021

"Would highly recommend. Very friendly got the job done. Easy app for updates. Thank you."

Phillip, June 2021

"Very much appreciate your help and would recommend your services."

Patsy, June 2021

"Fantastic service received by this company, constant communication and kept up to date with all progress would highly recommend using Jefferies Solicitors, big thanks to Micheal his service was remarkable."

Henry, May 2021

"Fights your case all the way. Thank you."

Adam, May 2021

"Very happy with the service, great communication, no hassle I would definitely recommend them."

Gary, May 2021

"Excellent feedback constant updates and very polite to deal with."

Megan, March 2021

"Staff Jefferies are polite, straight forward and punctuate towards their deadlines."

Matthew, March 2021

"I was very happy with the speed of the case during all the lockdowns. I was kept informed of everything that was happening. I couldn't have asked for a better solicitors."

Craig, March 2021

"Michael my solicitor has been amazing since day 1! Nothing is too much work for him. I am kept updated and am able to phone/email him at any point for help! Would recommend to anyone!"

Katie, December 2020

"I can't thank Michael Mawdsley for his services and guidance through out my case. Thank you Alison for completing my case. I would not hesitate to recommend Jefferies to my friend's and family."

Sharon, November 2020

"Won my case with minimal evidence fantastic work highly recommend and will use again if needed. Thanks again."

Daniel, October 2020

"Michael communicated very well whether there was an update or not. He was also very quick at replying/answering and always assured me of things until I completely understood what was going on."

Aleagh-Louise, July 2020

"Excellent customer service."

Julie, July 2020

"I am so glad I chose Jefferies to represent my case. Thanks to Michael the whole experience was stress free and nothing was a problem. I couldn't have asked or wished for better. So, thank you Jefferies and especially Michael, you are all amazing!"

Menara, July 2020

"Mike has been very helpful every step of the way through my claim. He has been professional throughout."

William, March 2019

"I would highly recommend Michael Mawdsley to deal with a claim. I had a personal traffic accident; he was outstanding and very persistent over three+ years to get to the bottom of my case and solve my issues."

Abbie, January 2019

Thank you Michael for dealing with my case and seeing it through to the end. Thank you also for your patience, understanding, kind words and support towards the end when I had a few personal problems arise.

Susan, August 2017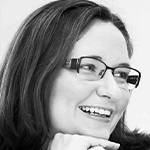 Nadine Elkin
Associate/ Head of Department

I am a solicitor specialising in clinical negligence and serious injury cases, as well as being Clinical Negligence Department Manager here at Jefferies.

I studied Law before going on to complete my LPC attaining a commendation. I qualified as a solicitor at Jefferies in 2000, having completed my training contract here. After several years of practicing in general personal injury work, I was attracted to the bright lights of London and so left Jefferies to go to Coleman CTTS where I managed an employer liability and public liability department and, thereafter, Prolegal in central London, again managing a large team and handling a caseload of high-value personal injury claims.

I returned to Cheshire and joined the BIPOC unit of RSA, undertaking work for insurers defending claims before returning to Jefferies in 2006 where I have remained ever since.
What Nadine's clients say…
"Very helpful and great communication"

Nicola, October 2021

"Thank you so much for your continued support over the last 4 years. What a fabulous result today. It will make a big difference .Thanks again for remaining steadfast throughout this difficult journey."

Pam, July 2021

"I've been kept informed and all my queries answered throughout the duration of my medical negligence claim. Couldn't have worked with a better team."

Gurprett, April 2021

"I would recommend Jefferies solicitors to anyone seeking legal advice. They are highly professional, kind and patient solicitors last who have helped me immeasurably."

Peter, February 2021

"Jefferies Solicitors were extremely helpful and patient, they made me feel reassured when I had any concerns or worries. They took their time to help me understand what was going on when things got complicated and when decisions needed to be made. I would strongly recommend them. Nadine Elkin was an absolute joy to deal with throughout my case."

David, November 2020

"Superb communication, advice and support through a complex and confusing legal process resulting in an excellent solution"

Ken, October 2020

"Brilliant! If you want help finding justice use Jefferies."

Luke, July 2020

"I received excellent service from Nadine she kept me up to date on the case and explained everything I did not understand in great detail. I was anxious about making a claim but the service I received put all my anxiety to rest. Thank you so much I appreciate everything you did for me."

Margaret, May 2020

"I found my solicitor Nadine Elkin to be friendly, accessible, efficient and helpful. I don't have a bad thing to say about my experience using Jefferies Solicitors."

David, December 2018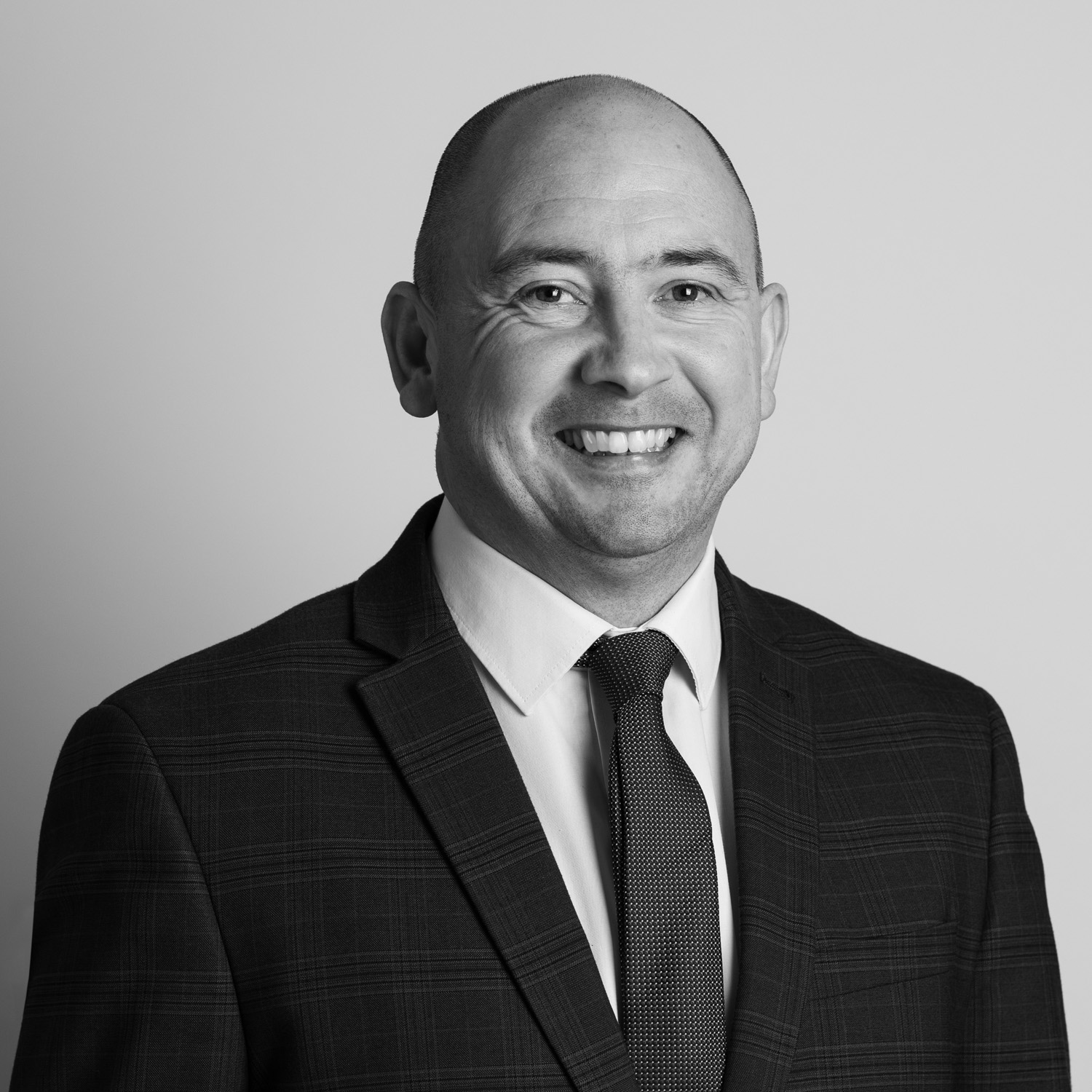 Karl Rushton
Associate / Team Leader
Karl Rushton
I qualified as a solicitor in 2004 and specialise in personal injury and clinical negligence. I moved to Jefferies Solicitors in April 2014 where I am a team leader dealing mainly with multi-track cases involving serious injuries.
What Karl's clients say…
"Karl was very understanding and patient with me as i didn't understand a lot of the words and meanings and kept me informed all the way through the case."

Barry, March 2023

"I am a young student and I was lost in this case, however, Jefferies made everything in this process so clear and smooth, the use of the app to communicate, see the process, phone calls and Emails are amazing. Highly recommended, genuinely."

Melany, February 2023

"Very helpful and good communication. Highly recommend."

Colin, September 2022

"Absolutely fantastic successful and I've been happy with Jefferies Solicitors all the way to the end from the beginning if you need a law firm this is one to go for they all know their knowledge and give the best advice too, thank you to all who has been there to make this successful I am happy and if I need to return it be this law firm many thanks."

Peter, September 2022

"I personally am very quiet & shy lady,but when speaking to Karl I did find myself at ease, I dislike talking over the phone,after a couple of seconds when talking an listening to Karl I did find myself able to speak back I truly am great full for all his help with getting me where I am now."

Suzanne, July 2022

"Karl Rushton and Jefferies were efficent and if needed I wouldn't hesitate to have them represent me again."

AJ, December 2021

"I found all dealings with Karl Rushton very good and was in contact with me by phone or email to let me know whats going on which I found very helpful."

Lee, November 2021

"Would like to thank you all for the help."

Robert, October 2021

"Jefferies Solicitors were excellent. They were always available to talk to and advise on the situation at the time, also keeping me up to date with correspondence. Put my mind at ease on numerous occasions. I really appreciate all the help Mr Karl Rushton gave me and dealing with my case so proficiently."

Sandra, August 2021

"Sound helpful advice, friendly and approachable, would recommend to friends and family."

Sara, July 2021

"Very understanding of people's different needs, quick to upgrade your solicitor if they think needed. Easy contact & updates on your case. All in all I was very happy with the help I received from Jefferies Solicitors & their staff."

Clare, February 2021

"They've been very helpful for me . Thanks to them I resolve my problem. Very professionally."

Riccardo, December 2020

"It can be daunting using legal services, but I must say, I felt completely at ease throughout, everything was clearly explained from start to finish and most importantly, I felt thoroughly listened to!"

Alison, September 2020

"Karl Rushton was very supportive and explained everything very well! Would recommend him to anyone and would want to use him again if I had to in the future."

Gemma, July 2020

"Excellent service all the way through."

Gillian, July 2020

"Helpful from start to finish, no problems, highly recommend."

Ross, July 2020

"Karl was extremely helpful and informative throughout, we really felt as though our case was being handled properly."

Mark, May 2020

"Amazing work from Karl Rushton. 8 years, 2 months of constant battles but he kept fighting for me and we finally got the result we wanted. Amazing asset to the company."

Frankie, November 2019

"Karl was great to deal with. He kept me updated throughout the case and answered any questions I had promptly. I would have no hesitation in recommending Jefferies although I hope I have no need to personally use them again. Thank you Karl for securing the best outcome for my case."

Leanne, March 2019

"Absolutely satisfactory, very helpful, pleasant and highly recommendable."

Brenda, February 2018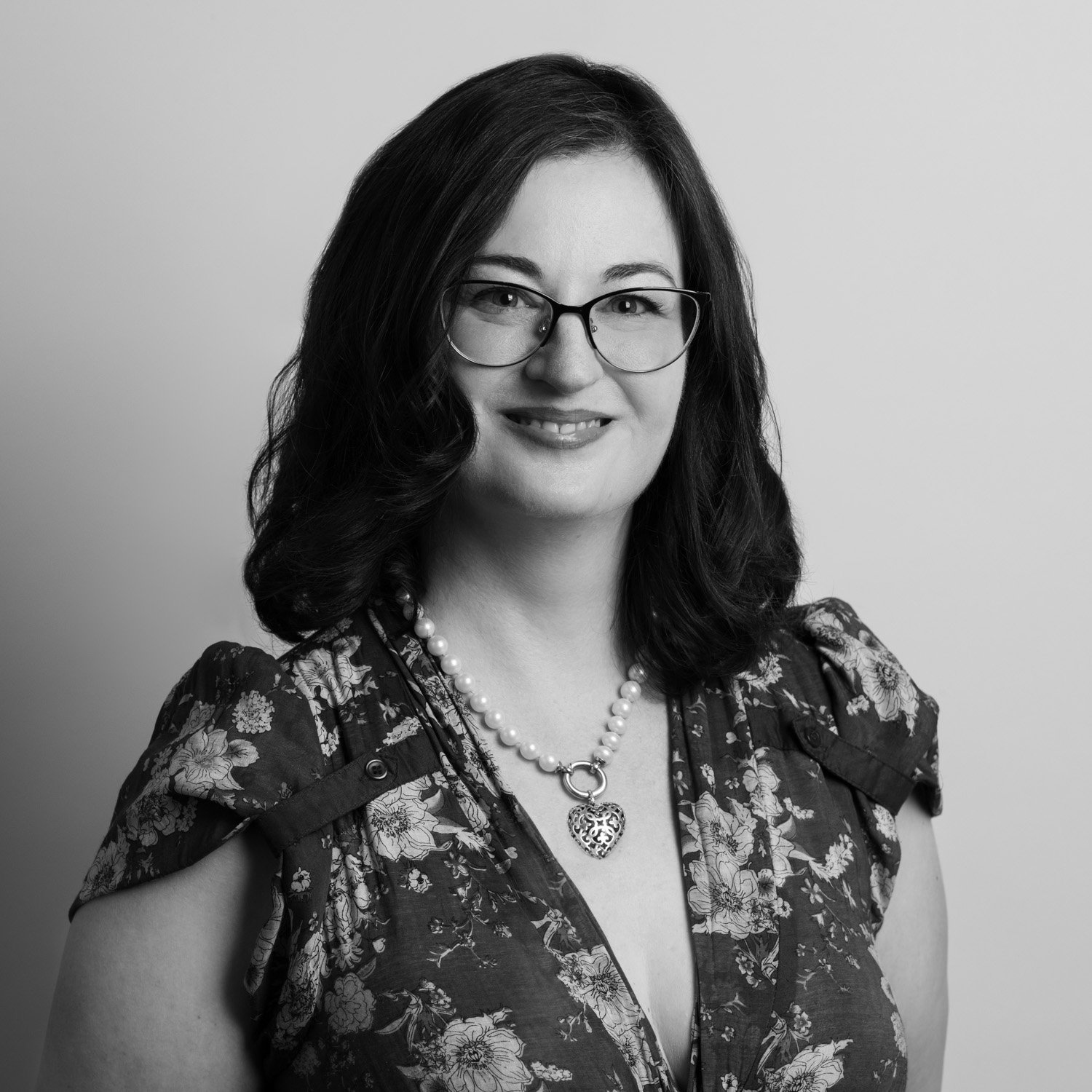 Deborah Lofthouse-Clark
Manager/Head of Inception

Since graduating in 1998 my roles have involved HR, recruitment, business processes, general management and training & development. 

I started in the Legal Sector in 2005 and moved to Jefferies in 2011, where I started as the head of the new enquiries team.  Since then I have progressed to Office Manager where I am able to utilise my organisational skills along with the skills I have developed over the years. In short, I am responsible for ensuring that the office runs smoothly and the team has everything they need to provide a high-quality service; mental health support, training, personnel, and anything else that is needed.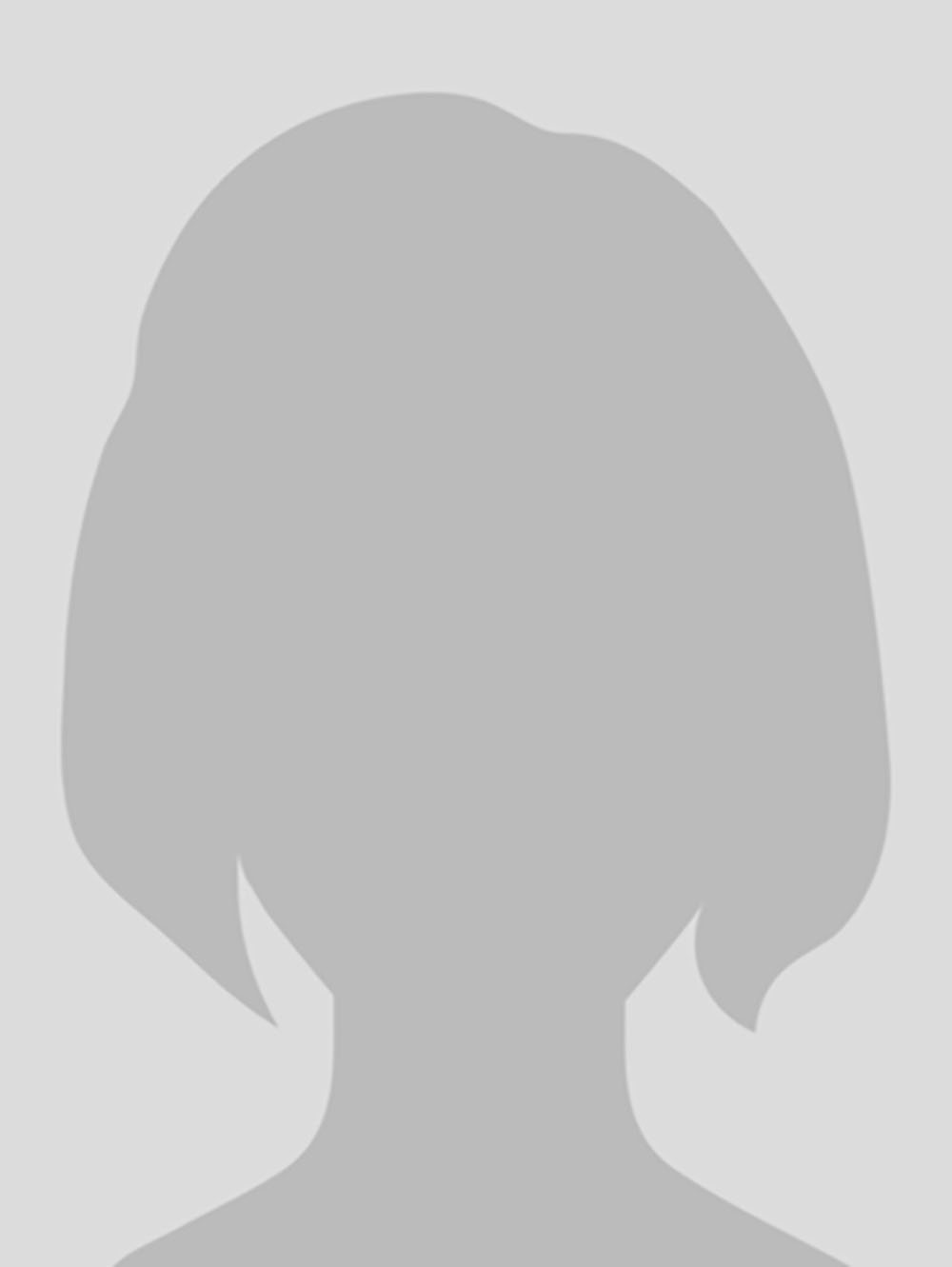 Rebecca Shippam
Senior Litigator

I have been working in the Personal Injury sector for many years and have extensive experience in dealing with all types of claims.

I specialise in Road Traffic Accidents, Employers Liability, and Occupiers Liability Accidents.
WHAT REBECCA'S CLIENTS SAY…
"My solicitor was very good nothing was too big for Rebbeca to deal with. She was very helpfull to my case and went above and beyond.so a big thankyou to herself."

Sian, February 2023

"Rebecca was very good, efficient, professional, considerate, politeful and helpful. I would recommend yourselves to any one. I would like to thank Rebecca and all there. Your profession helped me greatly, top recommendation to you thankyou again."

Michael, September 2022

"Polite, dogged and determined to win."

Zack, March 2022

"Excellent in everyway! 10/10"

Paul, September 2021

"Very good service throughout"

Peter, April 2021

"Rebecca Shippam was a wonderful woman who always was helpful with her service."

Tashawn, January 2021

"Great customer service, friendly and empathic would recommend to anyone that wants results."

Barrie, August 2020

"Very well handled."

Ged, July 2020

"Excellent communication, calls and emails returned extremely quickly!"

Robyn, April 2020

"Excellent personal service. Always handled with care."

Jackie, April 2020

"You were very honest regarding my case and never once did l think you would let me down."

Sandra, April 2020

"I would definitely recommend this solicitors. They handled the case with respect and was very prompt with answers. We had no stress along the way only good manners keeping us in the loop. I'm very satisfied with every step of the way."

Timothy, April 2020

"My caseworker Rebecca Shippam handled my questions and answers throughout my case with a professional ability on every level."

Lee, October 2019

Very friendly, helpful service kept up to date on every aspect of my claim."

Jemma, March 2018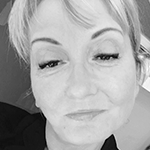 Crystal Collins
Associate
Crystal Collins
I have been a personal injury fee earner for over 20 years. Having completed a law degree, my career in the law started when I joined the Chief Constable of West Yorkshire's legal team, defending claims against the Chief Constable.

Most recently I was employed as Litigation Manager at TPC Solicitors for eight years, undertaking all aspects of litigated and high-value personal injury claims before leaving to join Garvins Solicitors as their Litigation Manager. There I was overseeing a team of dedicated personal fee earners dealing primarily with road traffic accidents and employers liability claims. I was delighted to join Jefferies Solicitors in March 2015, where I specialise in litigated personal injury claims of all types with a particular interest in serious injury claims.
What Crystal's clients say…
"Crystal Collins was brilliant from start to finish of my claim. She took her time to explain everything. I would highly recommend Jefferies to friends & family."

Andrew, December 2022
"Crystal Collins dealt with our claim with compassion, understanding and professionalism. She kept us informed every step of the way and made our claim as easy and stress free as possible."

Shaun, October 2022

"Overall very professional, crystal was great at letting me know what's going on and keeping me updated, answered and questions or worries that I had. Would highly recommend."

Declan, August 2022

"My solicitor who dealt with my claim made me feel worthy. Crystal Collin's done so muçh work on my behalf, kept me updated and I would recommend them to anyone who sadly hurts themselves and not their fault. Magnificent "

Michael, May 2022

"Very good service. Even during Covid I was kept fully updated, with all my queries answered promptly."

Devlin, February 2022

"Very well looked after COVID made thing take a bit longer"

John, January 2022

"Having been involved in a traumatic incident that was difficult to manage due to lack of cooperation from the party at fault, the care, patience and resilience from Jefferies solicitors made it so much easier for my mother ( the injured party ) Crystal was exceptional in keeping us informed during the long process we found ourselves in. Many thanks for all your hard work, and we do appreciate it."

Beryl, November 2021

"I'd like to thank Crystal and all the team for all communication. Excellent service. Great results."

Kieran, August 2021

"Very good professional service and understanding. It was evident that they wanted to the best for me throughout."

Amy, February 2021

"Crystal was fantastic, she put my mind at ease when I was worried about my case and assured me that we would win the case."

Anthony, December 2020

"Fair, transparent and available to provide answers to any questions I had."

Janet, July 2020

"Knowledgeable friendly staff who understand and empathise with clients giving the best advice available."

Timothy, May 2020

"Crystal was an absolute star throughout my claim, I couldn't have asked for a better service."

Peter, November 2019

"Crystal Collins and Jenny Fenton are two amazing solicitors! They have been wonderful with my case and also helped me through my personal life with great advice. I am very grateful to have had two lovely solicitors deal with my case. Thank you for everything."

Tammy, December 2018

"Crystal and Jenny were fantastic; they kept me informed every step of the way, reassuring me always. They explained everything thoroughly. Throughout my case they would ring me and ask how I am; having the personal touch was something that I needed after my injury. I can not thank them enough for all the care and concern shown throughout.
I would most definitely recommend Jefferies Solicitors every time. They fought my corner without prejudice, their advice was first class."
Natalie, October 2017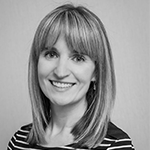 Jennifer Dougal
Head of Operations

After qualifying as a Solicitor in 2009, I have spent most of my legal career to date working for a Legal 500 firm where I specialised in running high-value personal injury and clinical negligence claims alongside an Industrial Disease caseload. I subsequently became the Operations Director and board member.

In addition to my day to day role, I have also been a member of Law Society steering committees and a member of the Civil Justice Committee working party which mediated the fixed fee costs for Noise-Induced Hearing Loss claims.

I joined Jefferies in 2019 and work within the Management team to oversee the firm's Operations.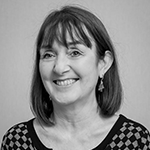 Carole Lawrence
Legal Assistant

I joined Jefferies Solicitors as a Legal Assistant in 2006 and work within a team headed by Karl Rushton. My job is to ensure my team members have the administrative support and services to enable them to carry out their work efficiently and smoothly.

My workload is very varied from typing, scheduling conferences, organising calendars and preparing documents for Court hearings and dealing with incoming calls.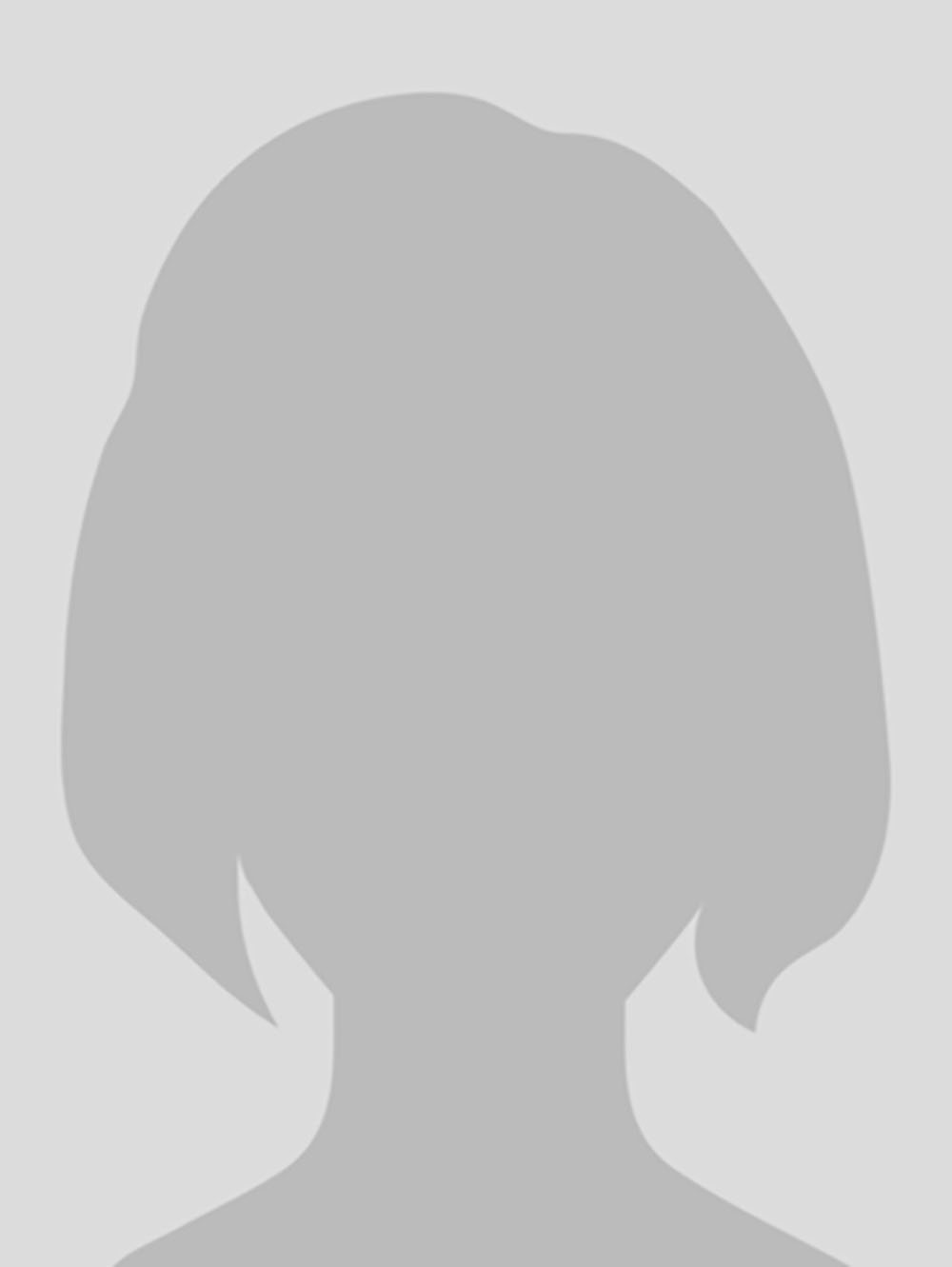 Sumitra Malla
Solicitor

I joined the firm in October 2018 as a Paralegal in the Personal Injury Department. Before I started working at Jefferies I had just finished my Legal Practice Course and Master in Law at the University of Law in Chester.

I am currently supporting the members of Karl Rushton's team with all manner of Personal Injury Law and I also handle a small caseload of Prison Claims.

What Sumitra's clients say:
"Excellent service very helpful and kept in touch throughout highly recommend."

Andrew, December 2022

"Always gave clear instructions and support to me and helped secure my claim thanks"

Mohammed, December 2022

"Loved it. Nice person. Sumitra Malla is very professional and helpful. She made the process really way for me to understand. Explained every steps very nicely. You have a gem in your team. Definitely recommending, specially because of Sumi."

Partik, December 2021

"When I first contacted Jefferies Solicitors I didn't think I had a strong case. So when my case was won and I received my compensation I was over the moon. From start to finish Jefferies went above and beyond. Thankyou for all the support!"

Aston, August 2021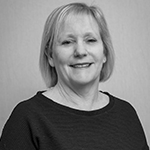 Debbie Gill
Legal Assistant

I have been employed by Jefferies Solicitors for 19 years as a Legal Assistant.

My current position is to assist and support Monina Ramsden, Nadine Elkin and the Clinical Negligence team. I deal with Catastrophic Injury claims and Clinical Negligence claims acting on behalf of clients with brain injuries and other life-changing injuries.

My role varies from dealing with dictation, preparing correspondence, Court documents, arranging conferences and general file organisation.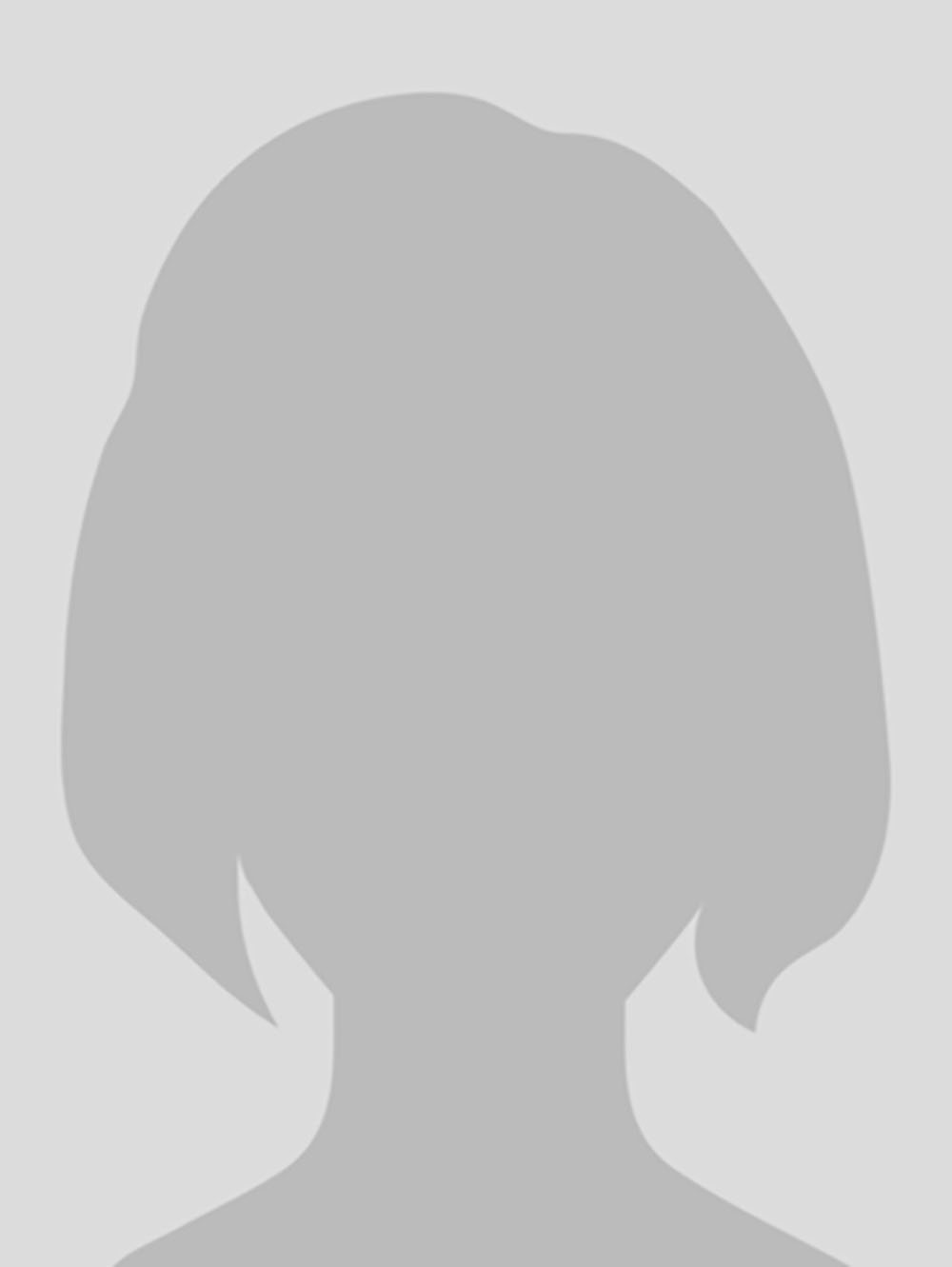 Emma Hughes
Senior Litigator

I qualified as a Fellow of the Institute of Legal Executives in September 2007, specialising in Employers and Public Liability accidents. I have over 18 years' experience dealing with a variety of cases ranging in value and complexity. Prior to working at Jefferies Solicitors, I worked for another well-established Personal Injury practitioner representing union members.
WHAT EMMA'S CLIENTS SAY…
"I would definitely recommend Jefferies Solicitors can't thank enough all the staff especially Emma who dealt with my case. I was kept updated all the time and the outcome was more than I could ask for thank you:

Gianna, December 2022

"More than satisfied with the service I have received. My solicitor always had an in-depth knowledge of all aspects of my case. Emails and calls were replied to/returned extremely quickly and I always felt I was kept up to date at every stage. "

Dannielle, September 2022

"Without your help Morrisons would not have taken my accident seriously, It has taken a long time but it shows that you have to take everything your company said and let you do your job,and you have done a good job of work for me."

Minnie, September 2022

"Excellent experience with Jefferies handled my claim efficiently and professionally. I was kept up to date throughout the whole process and the app is brilliant you can constantly check up how the case is going and interact with the solicitor. Needless to say we won our case, compensation received thank you."

Lee, August 2022

"Excellent service from start to finish. Quick to respond to every email and phone call made sure I could understand everything easily I would highly recommend Jefferies 5 star service."

Aidan, August 2022

"Emma has been a star all the way through the process, thank you for all your help."

Lesley, July 2022

"I am grateful and thankful for the work done to reach settlement, and I would like to say a big thankyou to Emma Hughes for always keeping me upto date with my case and giving me helpful advice when confused about certain aspects of my case."

Amar, June 2022

"Excellent service right from beginning, and all the way to the end 🙂 , I was very happy with the service provided from jefferies Solicitors, brilliant all the way through.. And a massive thank you to Emma Hughes."

Wayne, April 2022

"Excellent service and straight on the ball excellent communication got back to me straight away I would recommend Jefferies to anyone"

Linsey, February 2022

"The process was simple, straightforward and stress free. Emma Hughes particularly took care of me from start to finish making sure I was never left in the dark. Credit where credit's due! Many thanks"

Colton, February 2022

"The whole process was very painless. I was kept informed throughout and made aware at the outset of the system and what costs I might incur. I would have no hesitation in recommending Jeffries Solicitors."

Ann, November 2021

"They were extremely helpful and patient!"

Mirtill, October 2021

"I honestly cannot explain how amazing the entire process has been working with Jefferies Solicitors, I dealt directly with Emma she managed the process and it was extremely clear she had my best interests in mind from day 1. Cannot recommend them enough going forward."

Dylan, August 2021

"The service provided by Jefferies was to a very high standard. They kept me up to date on my case and efficiently handled my claim. I'd recommend this firm to others in the future"

Michael, June 2021

"Emma Hughes dealt with my claim efficiently from start to finish and kept me informed of key developments. I was very impressed with the professional service I received."

Gillian, May 2021

"Very good at what they do and would definitely recommend in the future"

Ashely, April 2021

"Dealing with my case very professionally and keeping me informed on regular dates thanks again"

John, April 2021

"Emma Hughes has always returned my phone calls and has also been patient with me when I did not reply immediately. I also know that, Emma did not mess around when it came to pushing defendant, thank you."

Jean, February 2021

"Excellent service highly recommend."

Lee, July 2020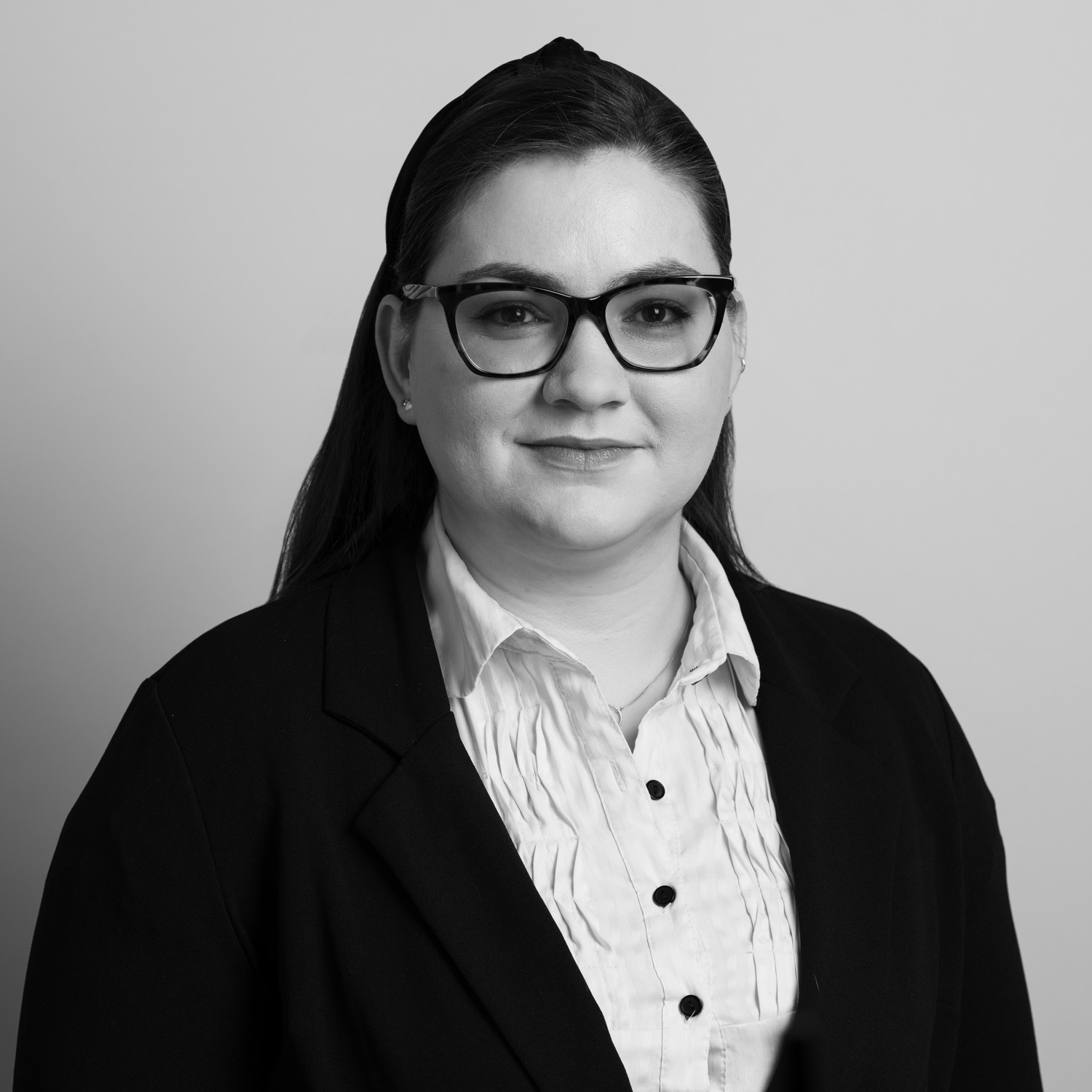 Beth Morris
Trainee

I joined Jefferies in January 2019 as a New Claims Handler within the Inception team and hope to go on to complete my training contract here.

In the Inception team, we primarily deal with all the new enquiries which come into the firm. This involves assessing each claim individually to determine whether we believe that there are reasonable prospects of succeeding with the claim, should we choose to take it on.

Prior to starting at Jefferies, I worked as a team leader and duty manager in a customer service role, whilst simultaneously completing the Graduate Diploma in Law and the Legal Practice Course with a Masters in Law. For which, I obtained a commendation and a distinction, respectively.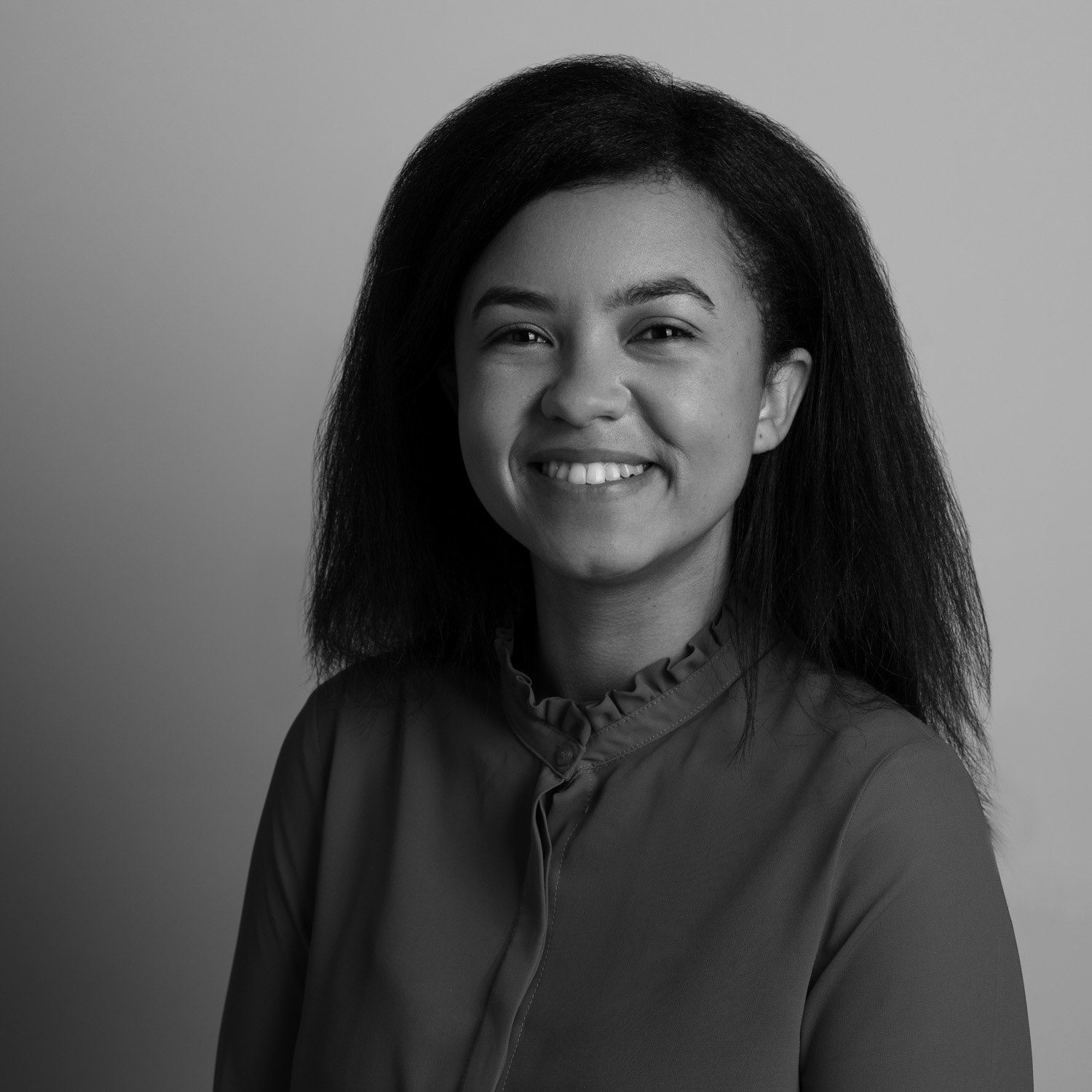 Michelle Csincsi
Solicitor
Michelle Csincsi
Prior to joining Jefferies Solicitors, I worked at a leading Clinical Negligence firm in Manchester assisting 1 Partner and 3 Solicitors in dealing with high value claims.

I joined Jefferies Solicitors in August 2018 as a paralegal in the Catastrophic Personal Injury team. This role involved assisting the Director and a Senior Solicitor with cases involving Clients with acquired brain injuries and other life-changing injuries.

I began my training contract with Jefferies in February 2020 and qualified as a solicitor in August 2021.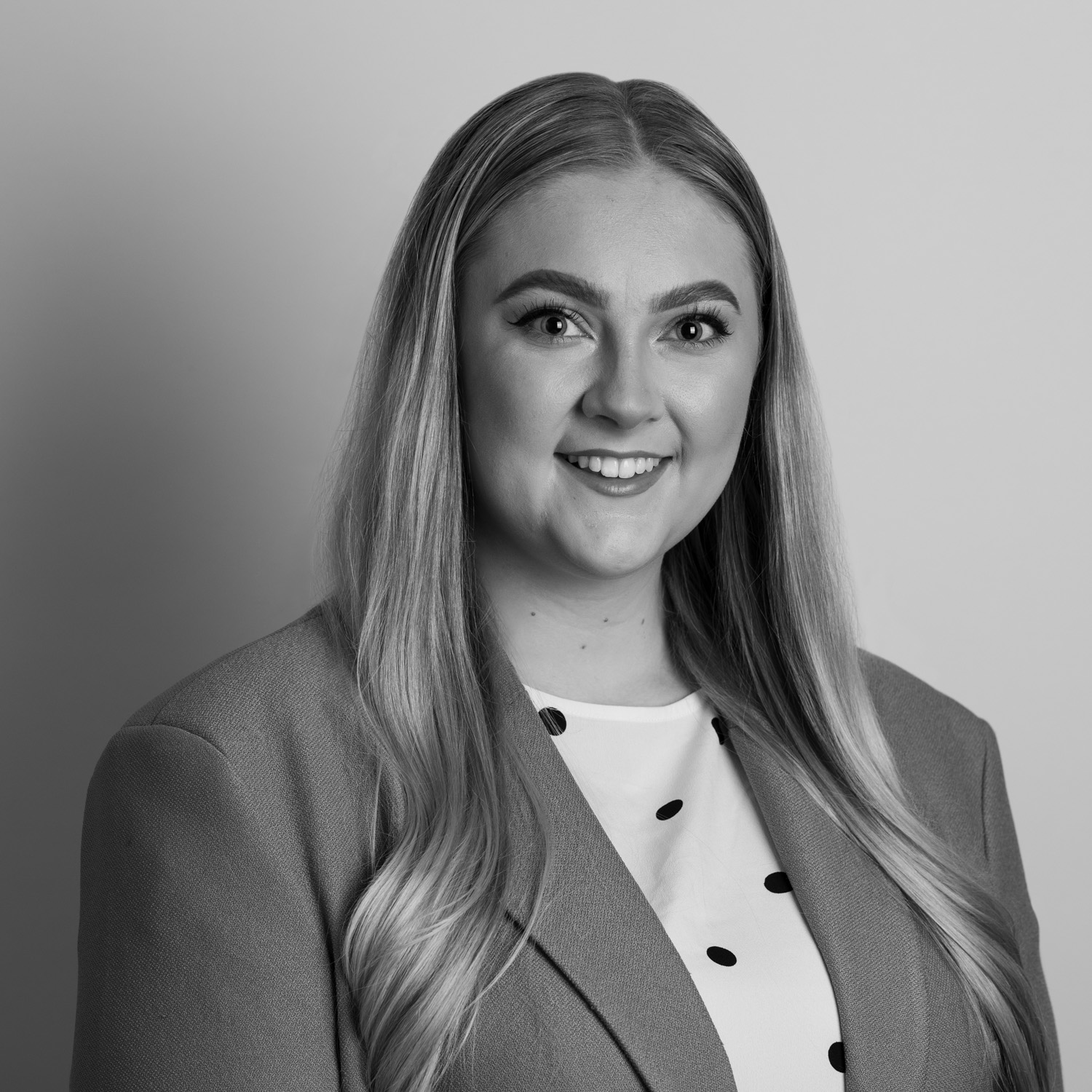 Lydia Parrington
Trainee

I graduated from the University of Manchester with a first-class LLB Law in August 2019. I have worked as a catastrophic injury paralegal ever since.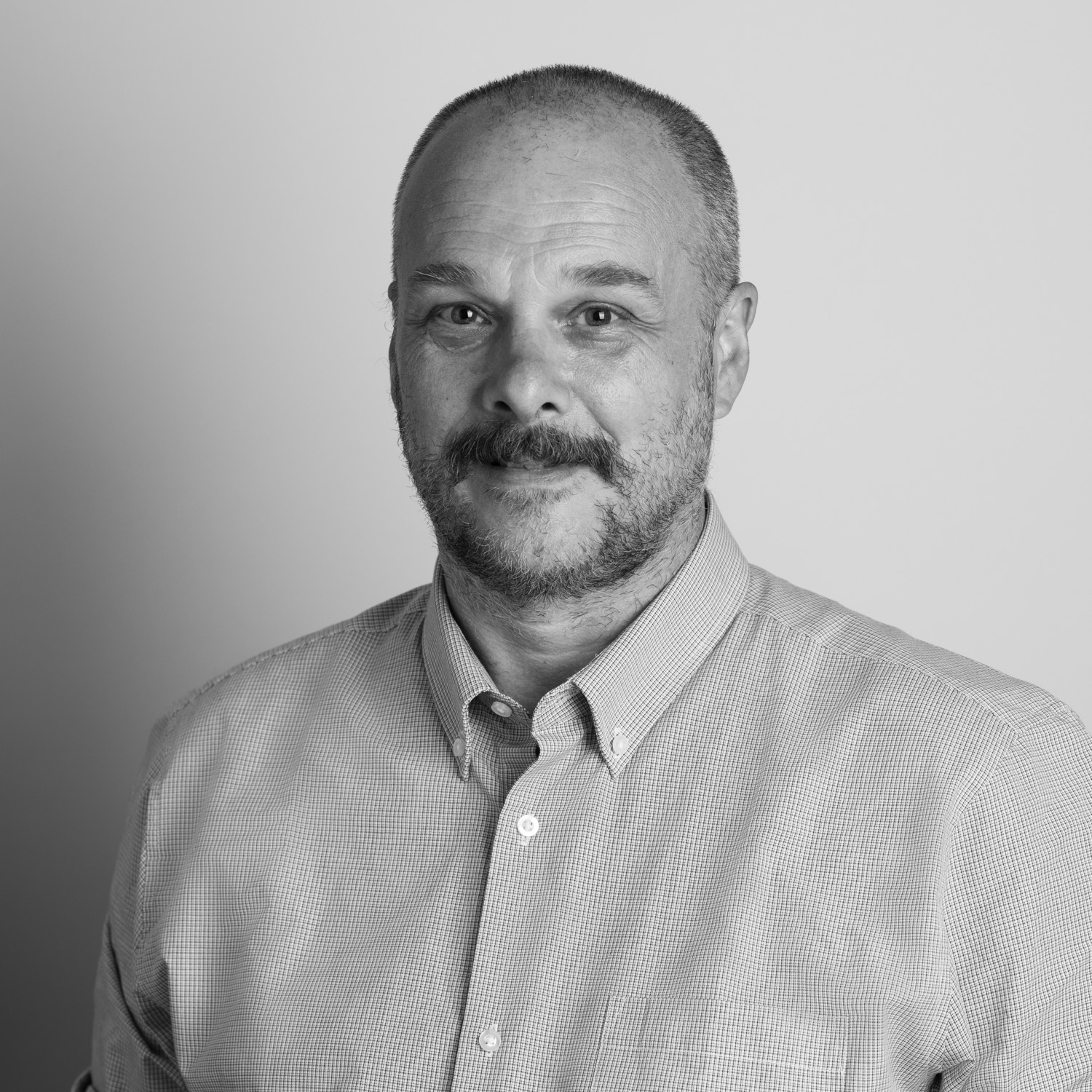 Dave Heneghan
Head of IT

After completing my MSc at Staffordshire University in 1994 I have worked in IT, both in the Public and Private sectors, across various industries (Industrial Plant Control, Betting, Finance, Insurance, Medico Legal, Charities & Legal).

I'm delighted to be at Jefferies Solicitors as Head of IT and relish the opportunity to work alongside the rest of the team to enhance the systems and procedures for both staff and clients.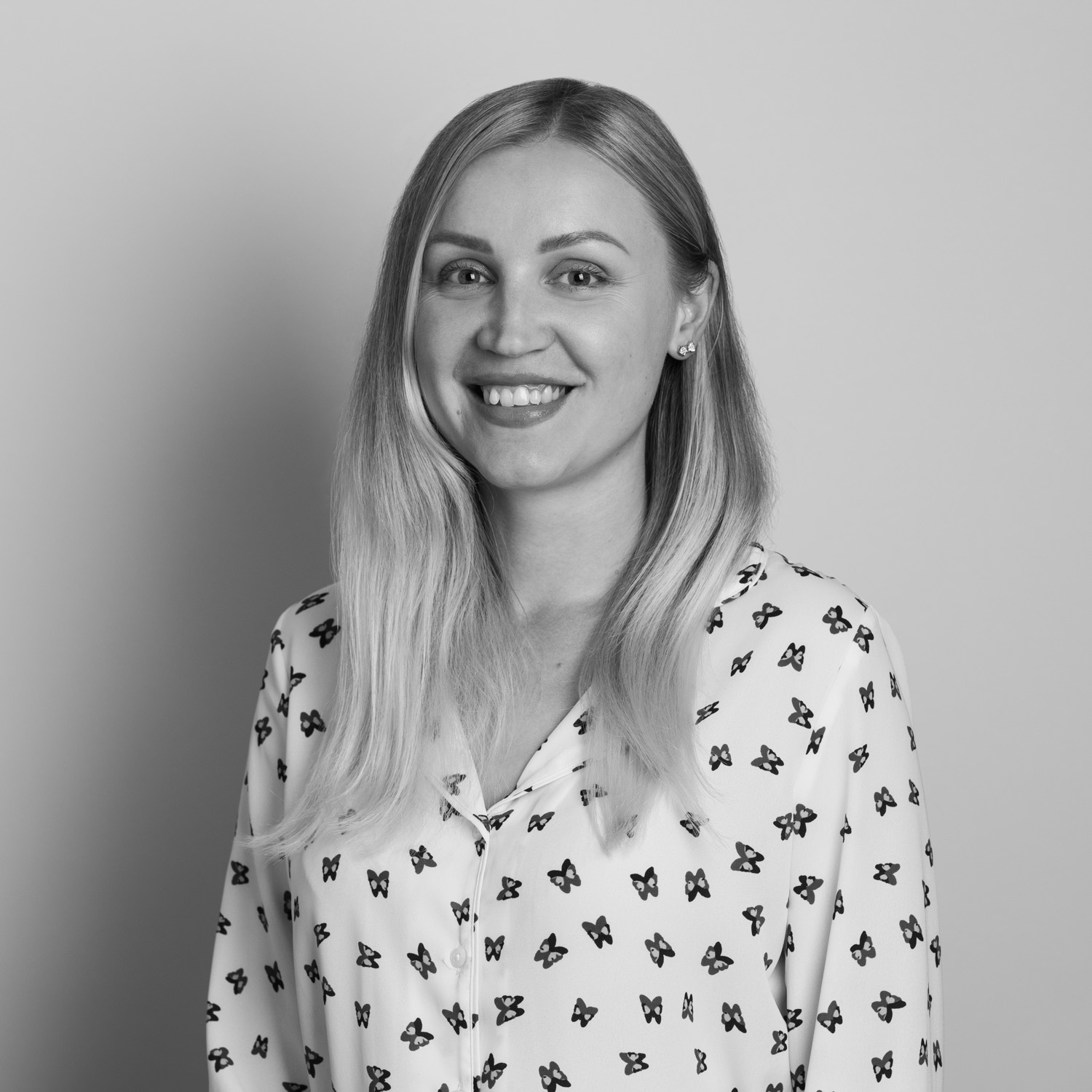 Vyta Eimonte
Legal Assistant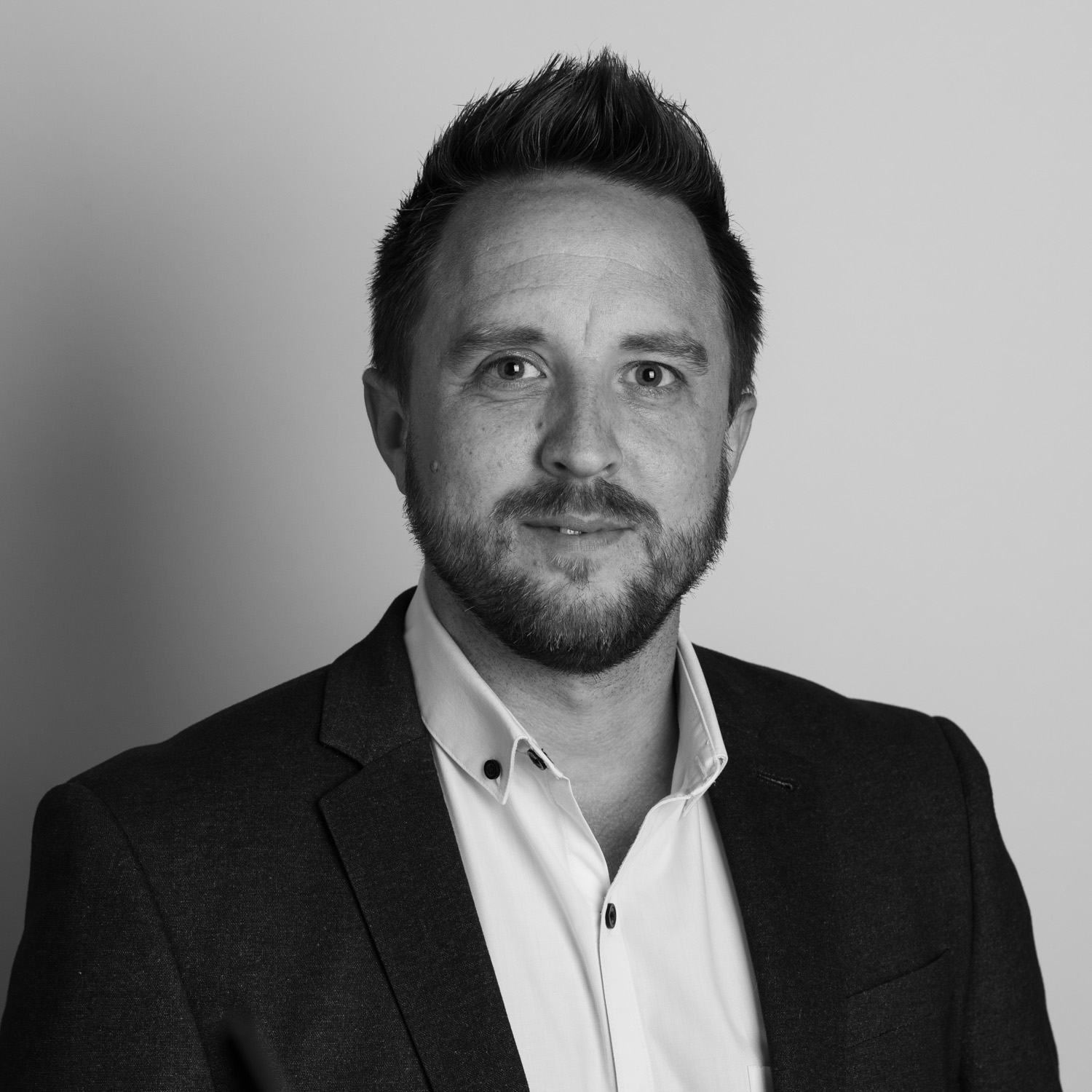 Paul Claxton
Proclaim Developer/IT Support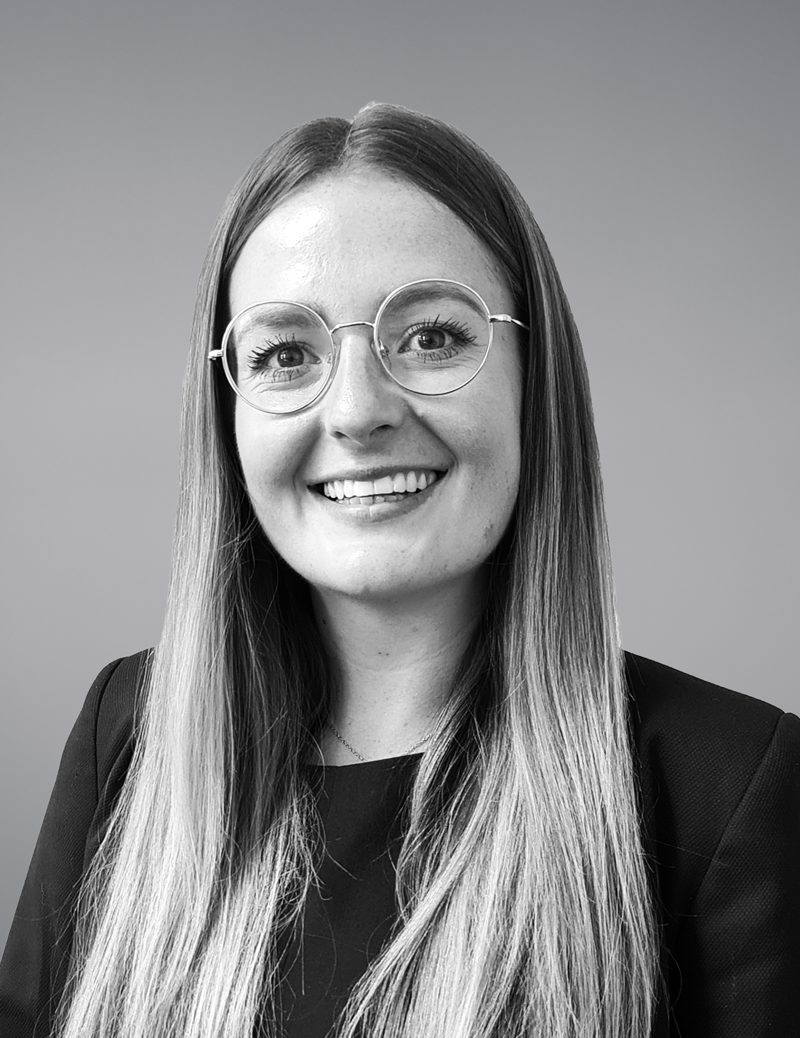 Francesca Farrelly
Senior Paralegal

I have worked as a paralegal in numerous catastrophic injury teams since graduating from the University of Sheffield with a 2:1 degree in Law with European and International Law in 2018.

I am currently undertaking my qualifying work experience at Jefferies Solicitors whilst studying for the SQE exams, and I hope to qualify as a Solicitor in late 2023.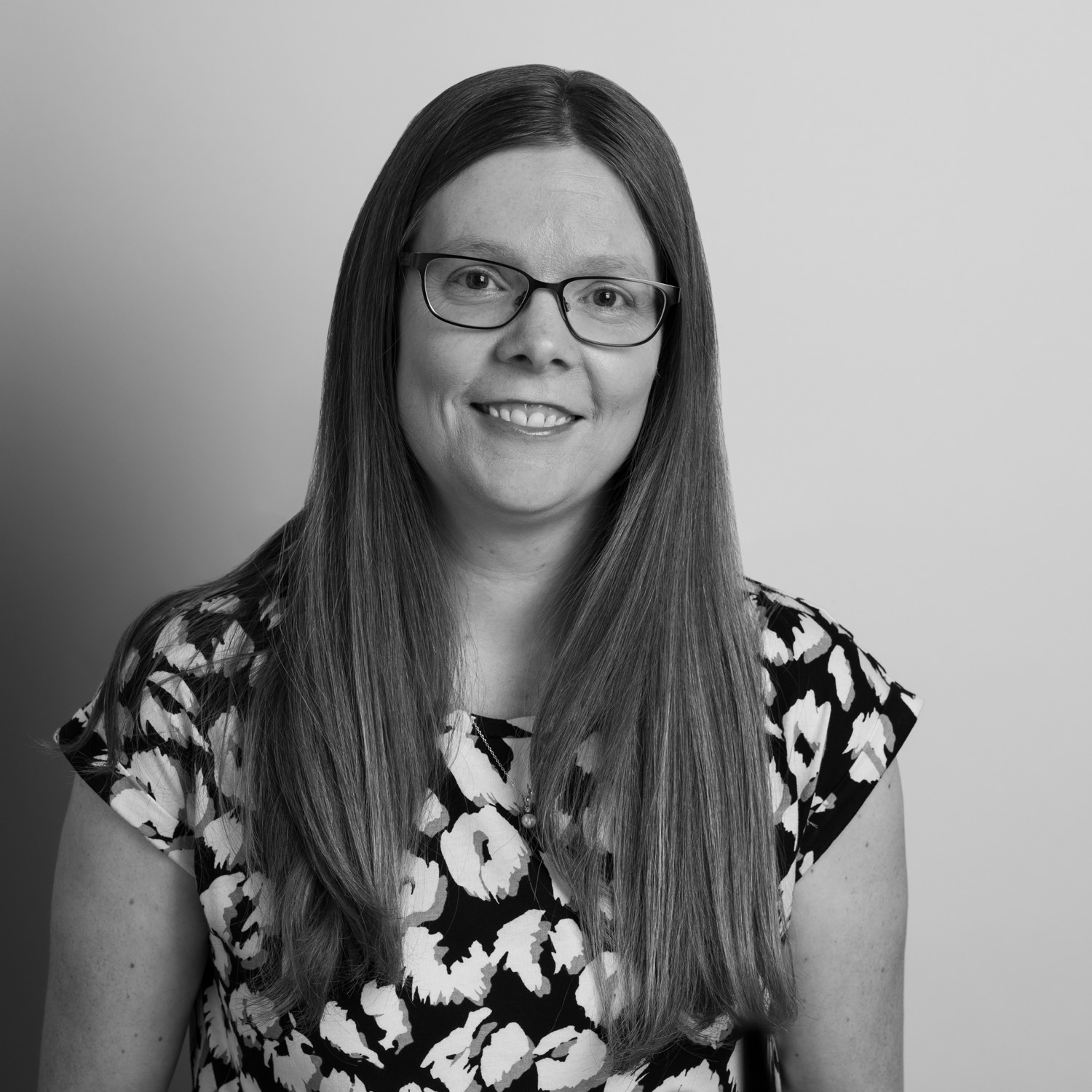 Susie Bloor
Digital Marketing Coordinator

Before coming to Jefferies in March 2020, I worked in marketing for a software company for 5 years and also worked in student services at a university for 10 years.

I have completed a degree in Media with Management and have a second degree specialising in creative writing. I completed an apprenticeship in Digital Marketing in 2019 and a CIM Level 6 Diploma in Digital Marketing in 2022.

At Jefferies, I look after the firm's digital marketing. This involves managing, coordinating and implementing a wide range of digital projects and tasks.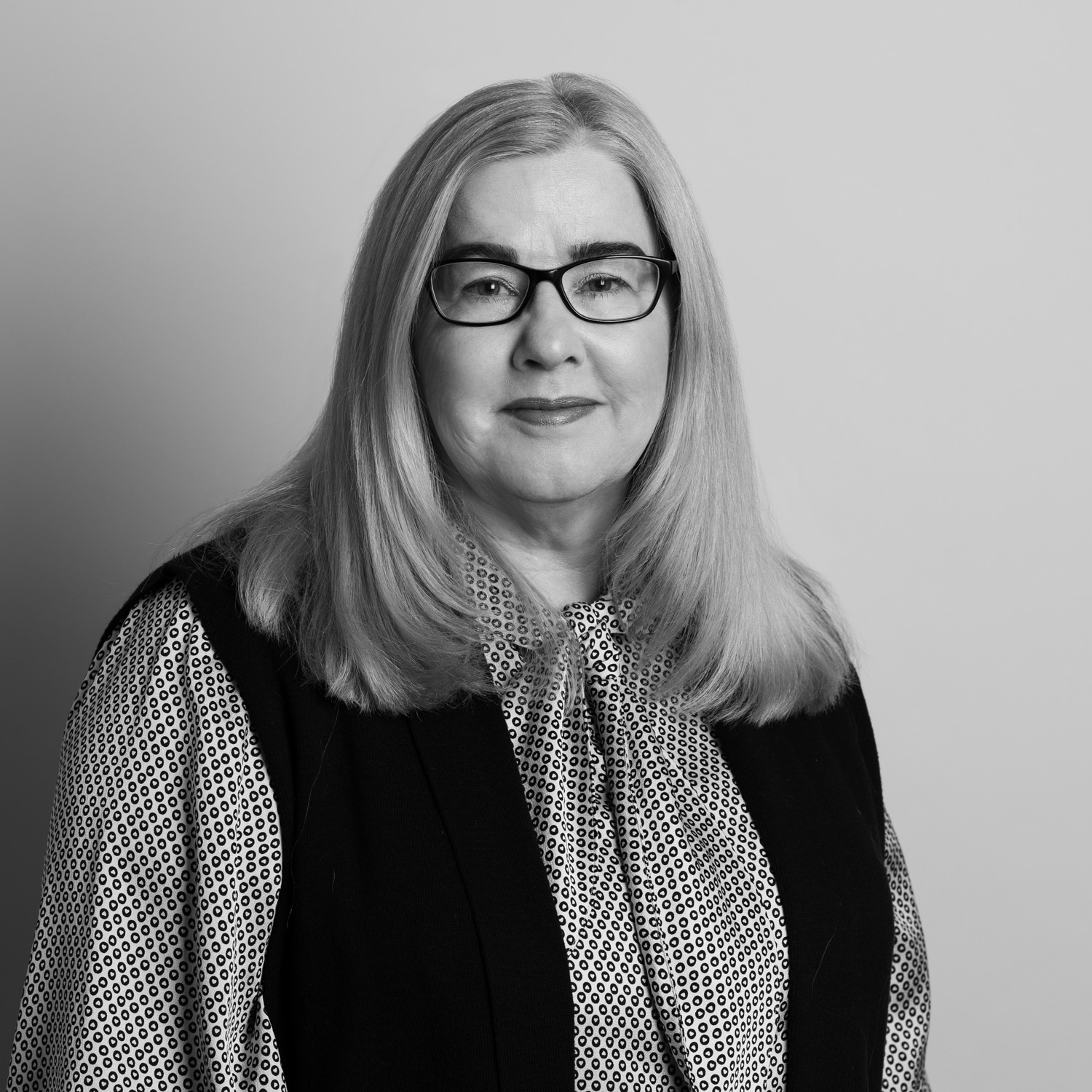 Tracy Yearsley
Receptionist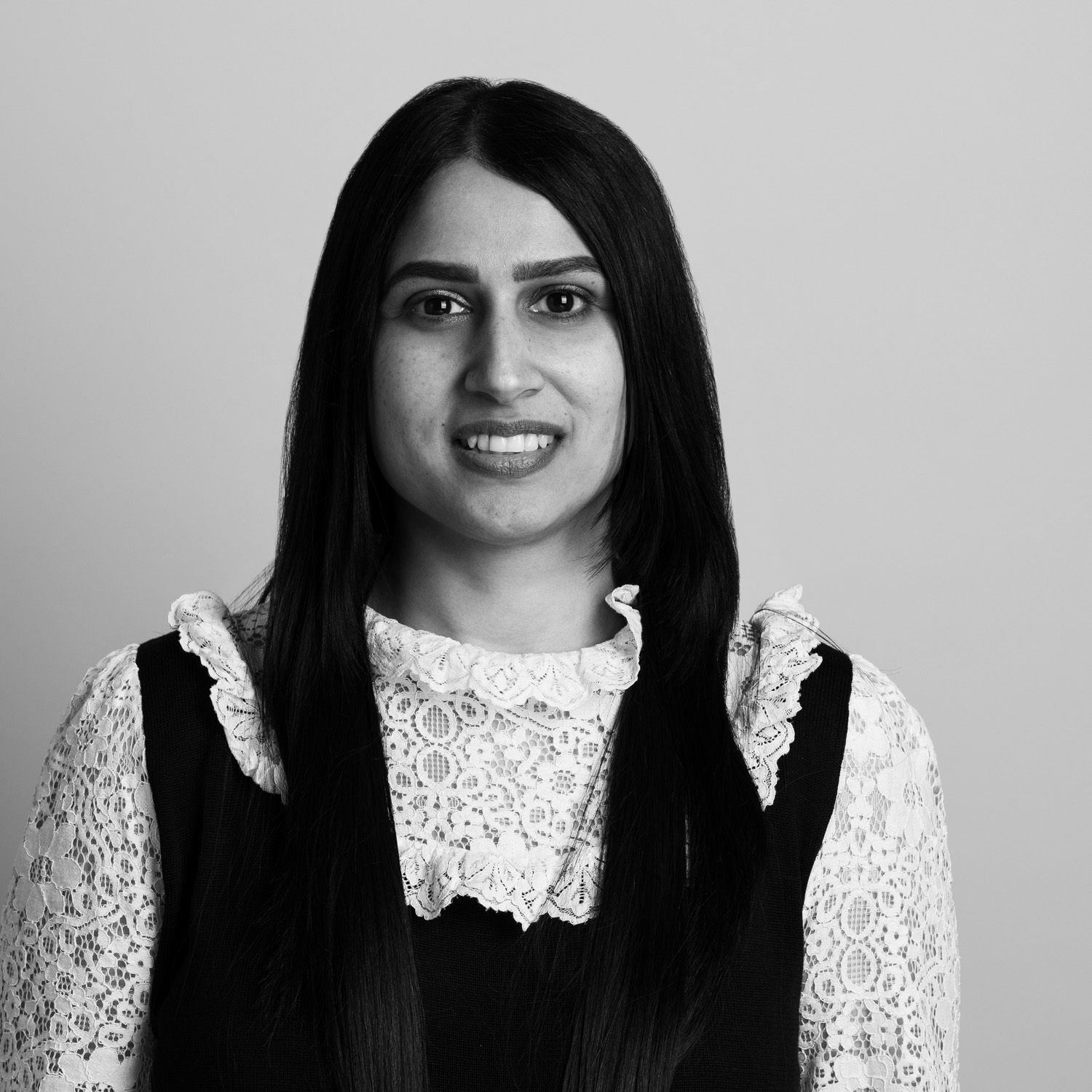 Salma Ahmed
Senior Solicitor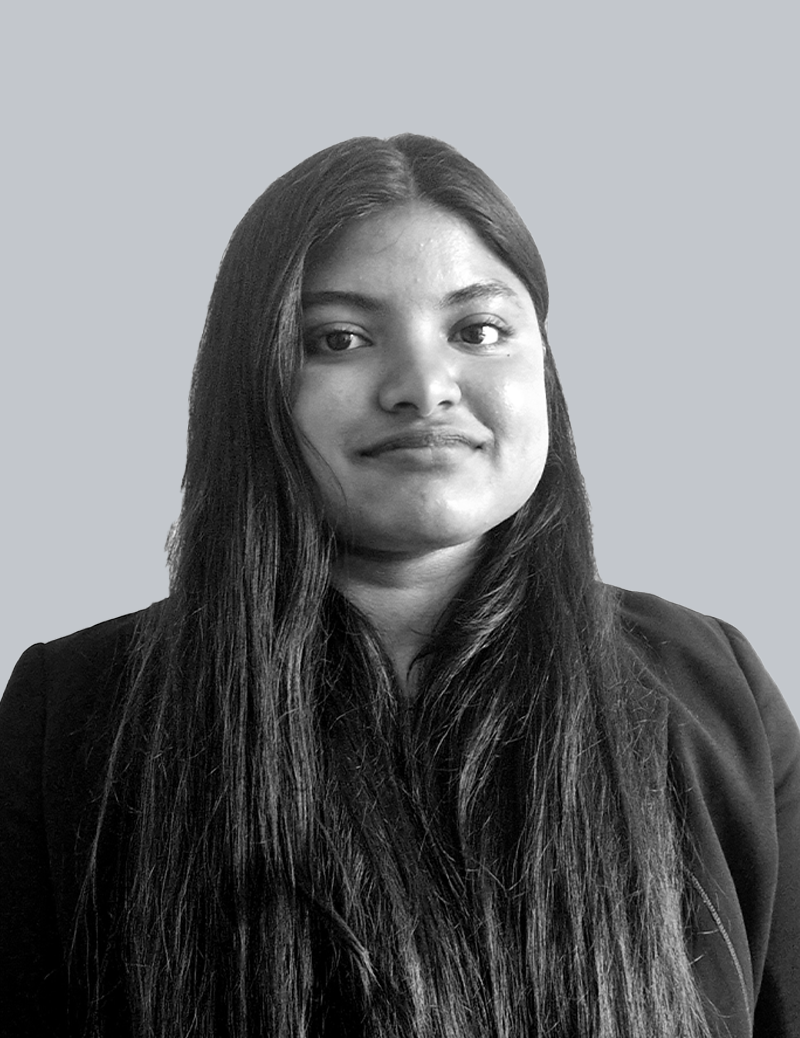 Jemimah Boby
Junior Caseworker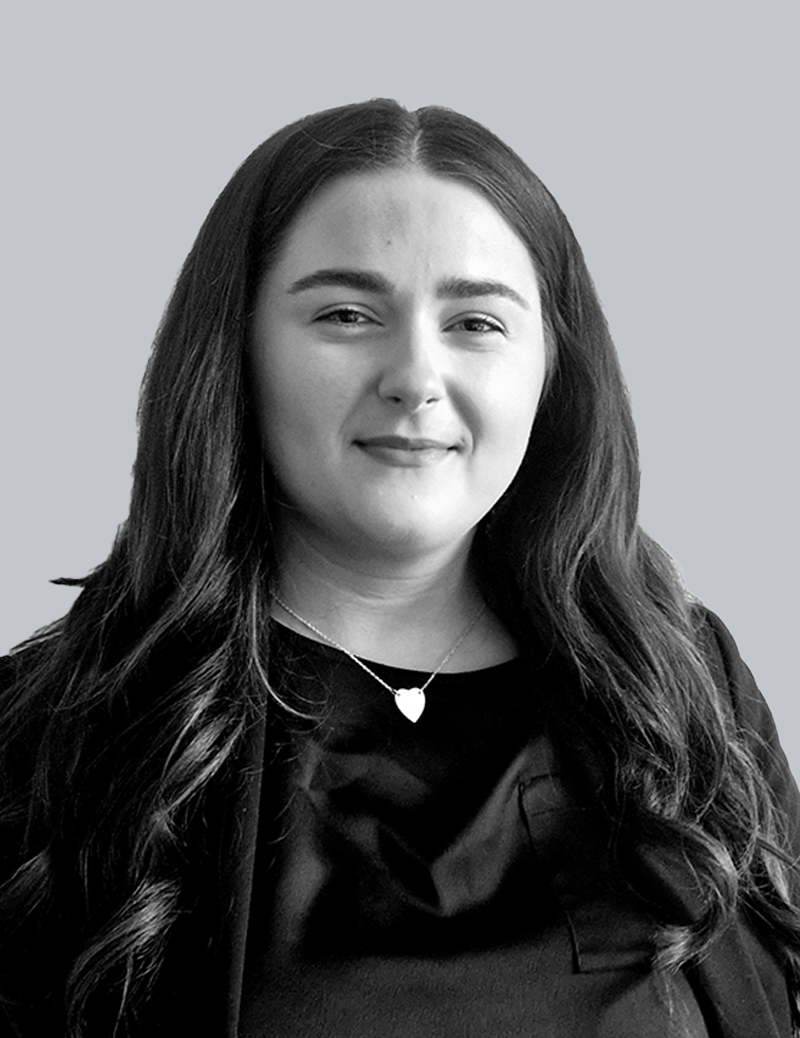 Lily Millet
Junior Caseworker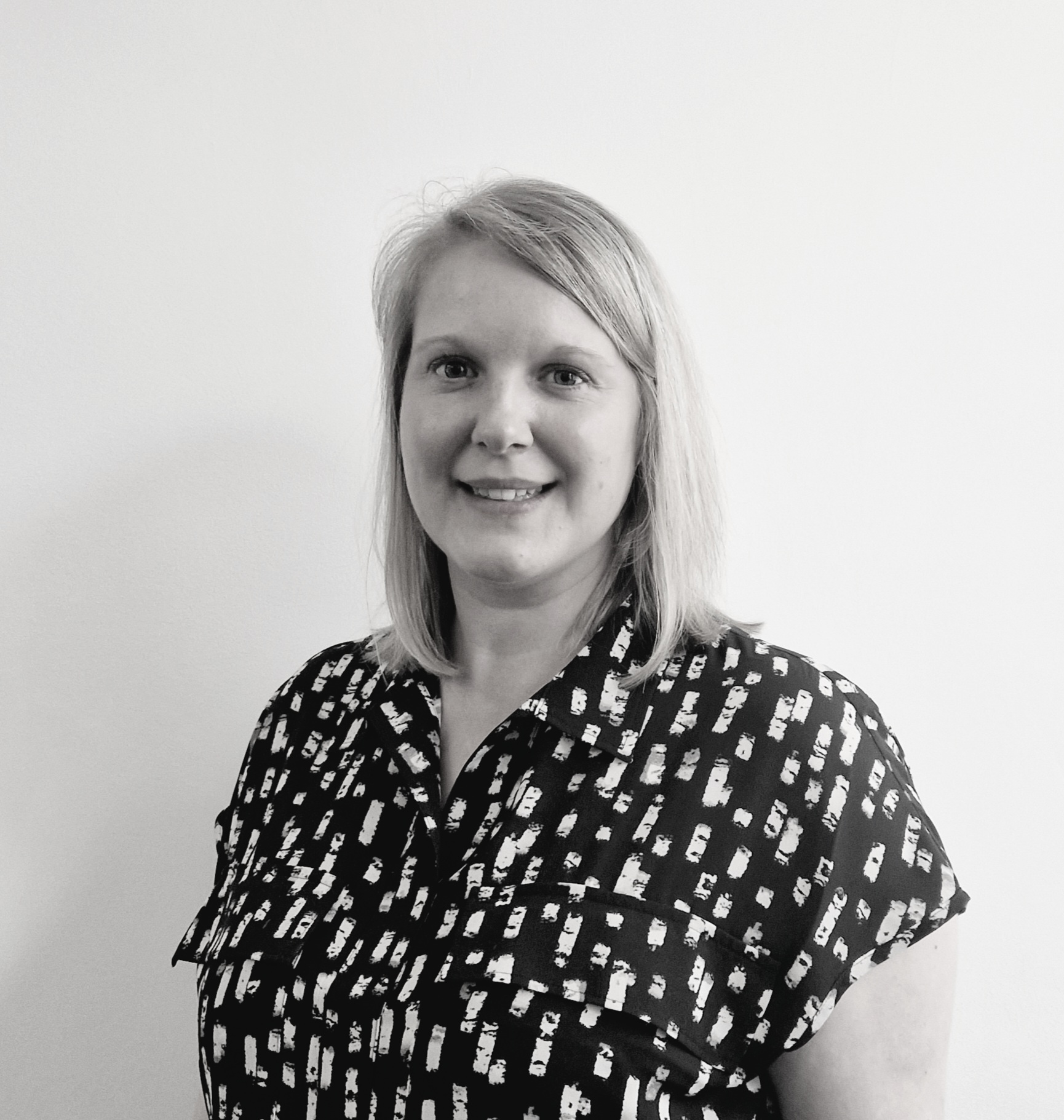 Laura Baddeley
Senior Solicitor

I qualified as a Solicitor in 2018, where I worked for a Legal 500 firm specialising in Noise Induced Hearing Loss claims. I have spent the last few years representing Trade Union member clients' personal injury claims e.g Employer Liability, Public Liability and Road Traffic accident claims.
WHAT LAURA'S CLIENTS SAY…
"Jefferies were fantastic chased up my claim and kept me informed."

Amanda, February 2023

"Thank you for a lovely service. Will recommend to anyone. Thank You Laura for your help."

Martyna, February 2023

"I am very happy with the service, the professional attitude, the prompt attention to my questions and the help in general throughout the whole process. I will gladly recommend Jefferies Solicitors to anyone in need of the services they offer."

STEVEN, NOVEMBER 2022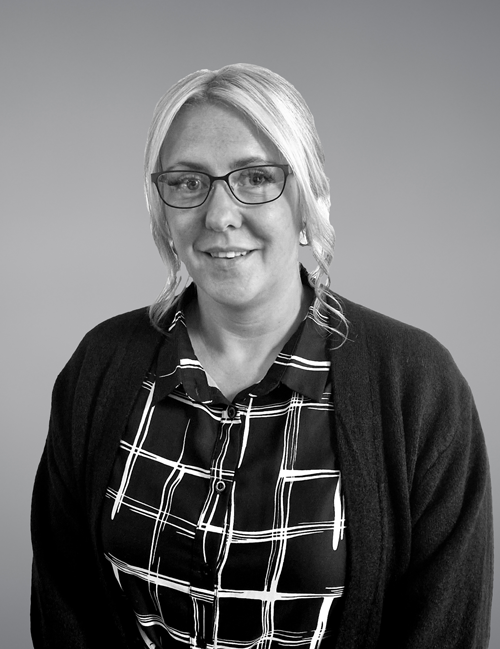 Charlotte Hough
Junior Caseworker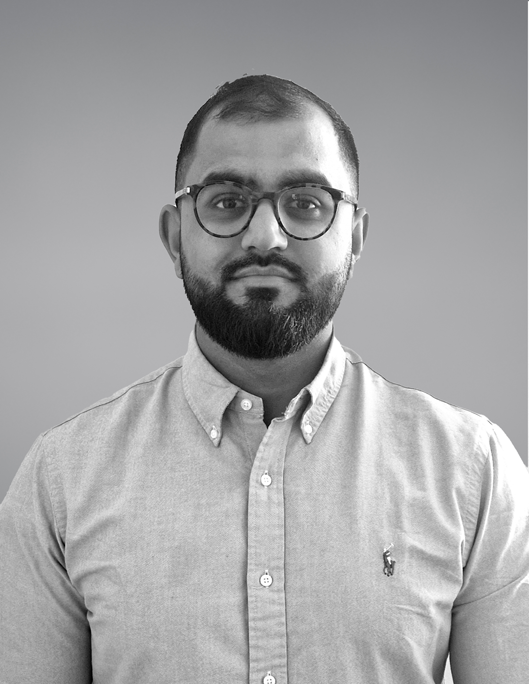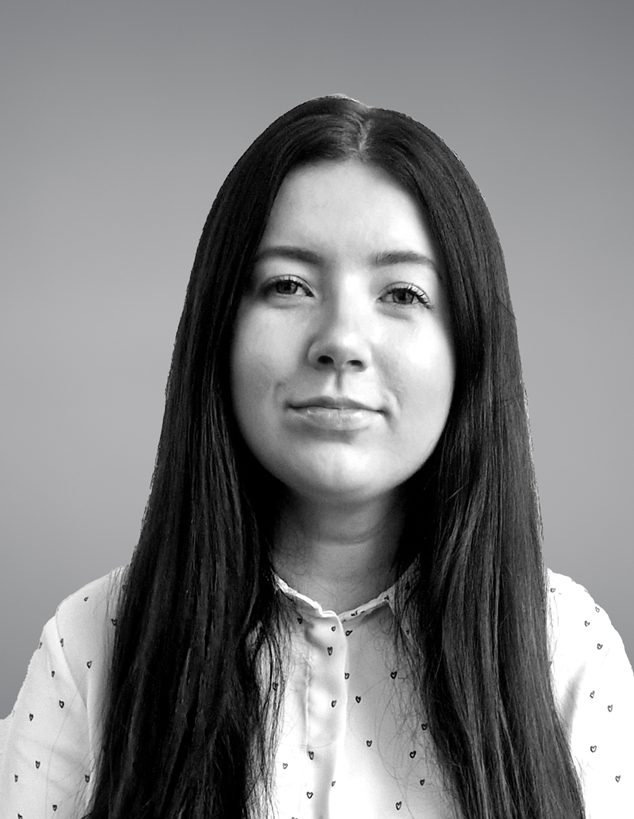 Zoia Hudymenko
Junior Caseworker

Zoia has over three years of experience working in customer-facing roles.