2
We'll talk through the details of your claim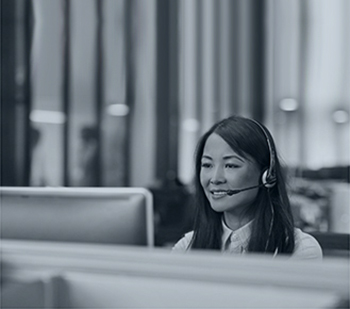 3
Don't worry, we'll take care of everything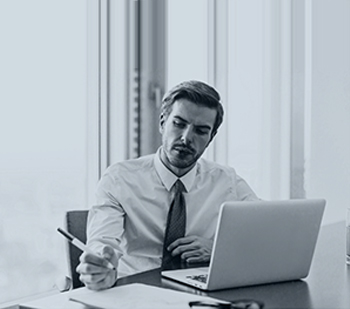 4
We'll work hard to secure you the compensation you deserve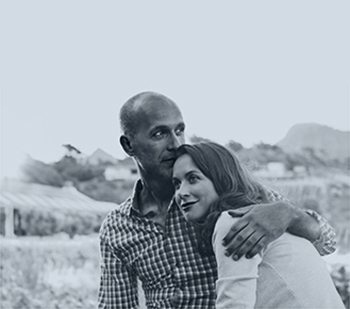 Fatal Injury Claims
If you have a loved one who has been involved in a fatal accident, then making a personal injury claim may not be an immediate concern. It is difficult to contemplate the prospect of making a claim when other priorities such as funeral arrangements and Wills initially take precedence.
If the accident was the fault of a third party, when the time is right for you, our experienced and understanding team at Jefferies Solicitors will be able to help you through the legal process of making a fatal accident claim. We have successfully helped clients with different fatal accident claims including those resulting from road accidents; workplace accidents; accidents abroad and industrial illness.
Contact our specialist team of experts on0800 342 3206 or get in touch with us online.
Fatal injury claims
The circumstances surrounding a fatal accident or injury claim are distressing and traumatic for the grieving family of the victim. Because of the complex legal intricacies associated with a personal injury claim of this nature, seeking expert legal advice is imperative. Having a specialist working on your behalf will help to both alleviate any stress and ensure a successful compensation settlement.
If a victim died before legal proceedings were initiated or if the claim had already been started by the victim, it is still possible to continue or begin a claim for compensation. Thanks to the Fatal Accidents Act 1976, compensation can be claimed by a relative or person close to the victim who died because of third-party negligence. However, third-party negligence leading to the death of the victim must be proved for fatal injury claims to be successful.
People most likely to continue or start a claim for fatal injury are:
The children
The parents
Spouses (including those in a Civil Partnership or cohabiters who have lived together continuously for 2 or more years)
Grandchildren
Anyone who is financially dependent on the deceased
What is included in a fatal injury compensation claim?
Fatal Injury compensation for close relatives takes into account the following damages:
Actual losses
These are the most tangible kinds of financial losses including: –
Funeral costs.
Anything else which involved caring for the deceased prior to the death such as nursing costs or travel expenses.
Loss of earnings also comes under this category in the instance where death is not immediate.
Housing adaptations to aid an injured person before death.
Loss of practical services from the deceased such as DIY assistance, childcare and/or domestic help.
Pain and suffering
Some diseases which result in death can mean a great deal of suffering for the victim before they pass away. Compensation for such discomfort and suffering is measured in keeping with the will of the deceased person.
Bereavement
The bereavement aspect of a compensation claim is remunerated in the form of £12,980. It is payable to the spouse of the deceased and is known as a statutory bereavement award. Parents can also claim this if their child is under 18, unmarried and living with a parent/parents.
Dependency losses
This forms the majority of the compensation in cases where the deceased has left behind a financially dependent person or persons. The amount awarded is gauged by the regular salary of the deceased person. Other benefits like pensions, healthcare arrangements and reward schemes (e.g. bonuses) are also factored into this sum.
The three-year rule
Usually, the time limit to pursue a personal injury compensation claim is 3 years from the date of the injury. However, in cases where death has occurred there can be some exceptional circumstances existing which can alter this rule slightly.
Victims often live for a period of time before their injury ultimately results in their death. In cases like this, the claim will be dated in accordance with the date of the death and not the injury. Children of the deceased have until their 21st birthday to lodge a claim with courts having the discretionary power to wait until the child is an adult (even if the 3 years since death has passed).
Industrial diseases such as asbestos-related mesothelioma can often take years before any symptoms become apparent, meaning that any realisations of a third party being to blame can also take longer. Relatives are allowed 3 years from the date of the death to pursue a claim regardless of the time which has lapsed between the accident and the death.
If a victim knew that he had had an accident but did not start a claim before his death then his family will be out of time to lodge a claim of their own. If a child is deceased then the 3-year rule only comes into force on his/her 18th birthday, meaning that families can start a claim 3 years from the date of death no matter when an injury occurred.
Mental disability can also change the 3-year rule. If someone has a recognised mental impairment the date of commencement only begins once the individual is no longer regarded as having a learning disability.
If a fatal injury occurs on an aircraft or a ship then the time limit to claim is 2 years. Exceptions to this rule include the need for an accurate description of the type of aircraft or ship and specific circumstances in which the accident occurred.
If a death is caused by a criminal act and a claim is made to the Criminal Injuries Compensation Authority, the time limit is 2 years from the date of the incident.
Of course, every claim is different. While some cases can be settled within months, it is not unusual for fatal accident claims to take years to settle.
How Jefferies Solicitors can help you with fatal injury claims
At Jefferies, we will draw on our unrivalled knowledge and work hard to get you the compensation amount you and your relatives deserve, giving you the peace of mind that will go some way in helping you through a difficult time. Get in touch on 0800 342 3206 today to speak to one of our specialists.