2
We'll talk through the details of your claim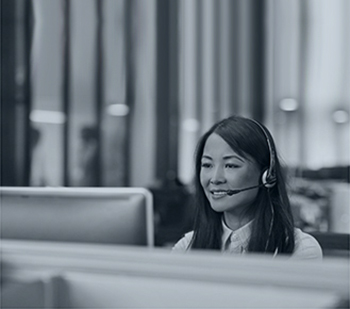 3
Don't worry, we'll take care of everything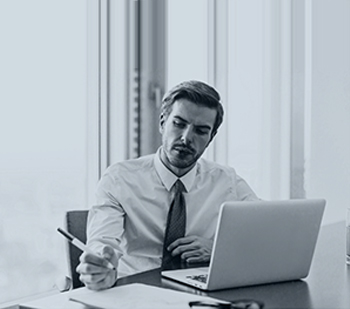 4
We'll work hard to secure you the compensation you deserve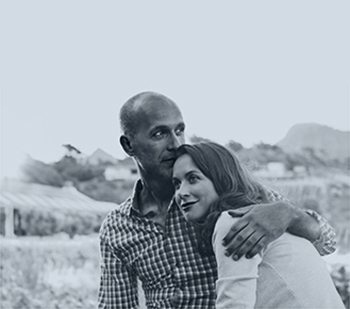 Claims Against Tour Operators
Have you had an injury whilst on a package holiday that was not your fault?  Talk to us about claims against tour operators, we may be able to help you make a personal injury compensation claim.
If you have had an accident you may be able to claim compensation. To find out more, call our friendly advisors on 0800 342 3206 or get in touch online.
CONTACT OUR EXPERTS TODAY
When you go on holiday, you look forward to spending quality time with your loved ones, relaxing and unwinding in an exotic location. However, sometimes a holiday doesn't turn out as you expect, especially if you or a member of your party become injured or sick because of the negligence of a tour operator.
While not as popular as they once were, many people still book package holidays with tour operators such as TUI, Jet2holidays, First Choice and Hays Travel. If your holiday was booked as part of a package, your tour operator is responsible for ensuring your safety while you are in the care of the hotels, airlines and transfer companies they work with. If these individuals fail in their duty of care and you become injured or sick as a result, you might be able to claim compensation for the tour operator's negligence.
READ CLIENT REVIEWS
One of our clients was struck by a stray archery arrow while walking through the resort she was staying at in Ibiza. After taking on the case, one of our specialist personal injury solicitors held the tour operator TUI Limited liable for her injuries and secured a generous compensation sum. For information, read our client case study.
Travel companies are not only responsible for protecting holidaymakers while you're in the resort you're staying at, but they also have a duty of care for customers who go on excursions or take part in activities they have provided as part of your package holiday. For instance, if you suffer an injury when diving while supervised by an instructor organised by the holiday company, you can hold your tour operator to account for any negligence.
TRY THE ONLINE ELIGIBILITY CHECKER
AMOUNT OF COMPENSATION IN CLAIMS AGAINST TOUR OPERATORS
All personal injury cases are unique and so the amount of compensation that is awarded in each case is also unique. The amount of compensation that is awarded is determined by looking at two distinct factors – general damages and special damages.
GENERAL DAMAGES
The pain and suffering that your injuries have caused is the main factor that is used to determine how much compensation you are owed. This will usually be determined by undergoing a medical examination, from which a report is created that outlines the length of time the injuries will take to heal as well as their severity.
Our compensation calculator gives an indication of how much you might be entitled to based on your injuries. Jefferies Solicitors will take these different details relating to your injury into account when calculating how much compensation you should be awarded, which will then be put forward to the opposing side and the judge.
SPECIAL DAMAGES
However, compensation also takes into account any financial losses that you might have suffered as a result of your injuries, such as a loss of earnings due to being unable to return to work. If you have had to pay for treatment or travel to treatment, compensation may also be able to cover this as well. Therefore, you should keep any receipts or other documents that help to outline the extent of your financial losses, as caused by your accident/injuries.
CLAIMS AGAINST TOUR OPERATORS WITH JEFFERIES SOLICITORS
To find out if you could have a valid claim or to learn more about the legal process involved in claims against tour operators, you should speak to a solicitor who has experience in this area.
For more than 25 years, Jefferies Solicitors have helped people who have become injured. We usually work on a no win, no fee basis. This means there is no financial risk to you in the event that your claim is unsuccessful.
Our friendly team of experts are ready to help you. Call us on 0800 342 3206 or get in touch online today to start a conversation about your claim.
What to do if you've been injured or become sick on holiday
As soon as possible, inform your tour representative of the accident.
Take photos of your injuries and the scene of the accident. If you have contracted food poisoning or another kind of infection, take photos of areas where there are low levels of hygiene that you believe may have contributed to your sickness.
If there were any witnesses to the accident, take a note of their details and ask if they would be prepared to provide a witness statement to support your case.
Visit a doctor to assess the extent of your injuries. Ask for a copy of the doctor's report and keep the receipts for any medication they prescribe. You may be able to recover the cost of medicines or other treatment during the claims process.
Contact a solicitor.
Making a claim against a tour operator
If you are thinking about claiming compensation against a tour operator, contact Jefferies Solicitors today. Call us on 0800 342 3206 or make an online enquiry.
Once we have learnt of your circumstances and looked into your booking documents, a member of our experienced and friendly team will be able to determine whether you might be entitled to compensation. If you are eligible to make a claim, our personal injury solicitors will guide you through the legal process from start to finish and work hard to win you the compensation you deserve.