2
We'll talk through the details of your claim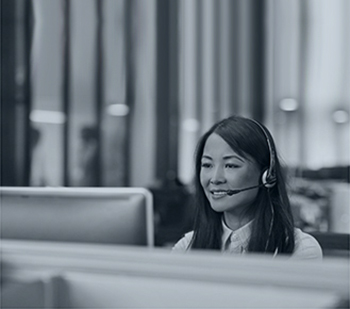 3
Don't worry, we'll take care of everything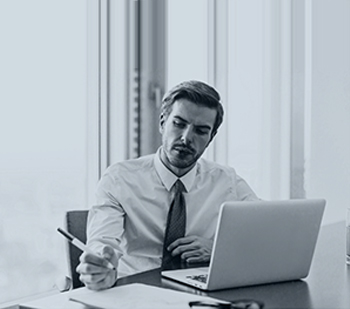 4
We'll work hard to secure you the compensation you deserve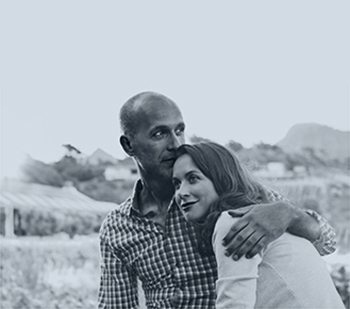 Serious Injury
Testimonials
We're extremely proud that we have been able to help so many victims of serious or catastrophic accidents and their families. The comments below are from some of the individuals we have worked with over the years following a serious injury. Read more testimonials here

"There were times I didn't think I'd make it but Jefferies were always quick to help and advise. They handled my rather complicated case expertly and got me a better than expected payout. I will be forever grateful and have no hesitation in recommending them to represent you. (Special thanks to Nina)."

"Always been a massive help with anything I need, highly recommend they're brill."

"Highly recommended our case was complex and 5 year long We were informed about all aspects, if we had a question it was answered ASAP if we didn't understand it was explained. Nothing was too much trouble. Jefferies Solicitors / Nina and your whole team are spot on and thank you all so much for everything you have done for us. Take care and keep doing what you do 100%"

"I would go as far as saying that after a few months it didn't feel like we were speaking to our solicitors but more like the shoulder of a trustworthy friend who was willing to put our minds at rest and guide us.
Not only were we impressed with the professional service but also the empathy and support that was provided."

"So helpful done everything they said they would absolutely will use them again"

"I couldn't have asked for anyone more caring and helpful towards us throughout the case."

"Kathryn's always ensured the right care and rehabilitation programmes are in place with second-to-none consultants. Kathryn has been at the end of the phone helping me and making sure the right team was in place for my rehabilitation all while putting together a case with specialist reports to give my claim the best possible outcome.
She's always kept me well informed along the way and made sure I understood what was happening and why.
I would highly recommend her to anyone in need of a personal injury lawyer as I believe her to be the best there is."
---
If you or your loved one suffer a catastrophic injury as a result of an accident that wasn't your fault, we appreciate that this is a difficult time for you and your family.
At Jefferies, our experienced solicitors have helped individuals who have sustained a range of injuries, from amputation of limbs to spinal injuries and acquired brain injury. We can provide you and your family with financial, practical and emotional support alongside a professional and sympathetic legal service.
Call us today on 0800 342 3206 to discuss your circumstances and find out if you are eligible to make a claim.
WHAT IS A SERIOUS OR CATASTROPHIC INJURY?
A catastrophic or serious injury is one that has seriously impacted your life and can be either physical or psychological. Injuries can have long-lasting effects and individuals often require long-term care, rehabilitation and support is required.
Some of the most common causes of catastrophic injuries are serious road accidents, often involving motorbikes or HGV lorries, slipping and falling accidents, accidents at work involving machinery, falls from height and clinical negligence. The most common types of serious injury include:
Wrongful death
Severe facial disfigurement and psychological damage
WITH YOU FROM START TO FINISH
Following any kind of serious injury, be it an acquired brain injury, spinal injury or serious psychiatric injury, you and your family need the right support and information. We will be there at every step of the way.
A BESPOKE SERVICE FOR YOU
Getting a fair compensation package involves us getting to know you and your family's circumstances. Shortly after you instruct us, one of our experienced solicitors will visit you at home to better understand your situation and the difficulties you are facing.
While working for you, we can help you secure:
Access to interim funds whilst your case is ongoing so you can support your family financially while you or your loved one are recovering
Access to specialist care, therapy and support to aid rehabilitation
Access to specialist case managers who can coordinate your treatment and rehabilitation
Adaptations to your home to allow you or your loved one to be properly cared for
Compensation to safeguard your family's future if you cannot return to work
COMPENSATION
If your injury occurred because of the negligence of someone else, you are entitled to claim compensation for your pain and suffering.
Compensation provides the means for you to get your life back on track. In addition to claiming compensation for the injury itself, during the claims process, you will also be able to recuperate any expenses you have had to pay out or losses you have incurred as a result of your injury.
Some people who have suffered a catastrophic injury rely on the support of a homecare assistant and others have relatives who look after them full time. All of these will have a financial effect on you and/or your family. If you require care because of your injury, your claim will cover the expense of this.
INTERIM PAYMENTS
In the event of a serious injury, financial worry is the last thing you need.
Whilst the primary purpose of compensation is to provide you and your family with long-term security, we can help ensure that your immediate financial needs are met through the provision of interim payments in advance of your final settlement.
Interim payments help to relieve financial pressure so that you can concentrate on your recovery.
REHABILITATION
We understand that following a catastrophic injury, compensation is just one part of the complete package of support you require.
Rehabilitation is essential in making sure you or your loved one are able to make the best recovery. Its aim is to restore an individual to as independent a lifestyle as possible following an injury, through the provision of specialist care and therapy.
Early access to good rehabilitation can make a significant difference to the speed of your recovery.
ACCESS TO PRIVATE REHABILITATION
As part of your compensation claim, we can assist you or your loved one to access the rehabilitation needed by securing the financial means to obtain these services early on in your claim where interim funds are available. This allows you to access the rehabilitation services you need, including:
Physiotherapy
Speech and language therapy
Occupational therapy
Psychology services
CASE MANAGEMENT
If appropriate, our solicitors are able to secure the funds for, source and appoint an appropriately qualified and experienced case manager.
Your case manager will carry out an initial assessment of care, therapy and assistance required. They will then be responsible for the coordination and implementation of a specialist rehabilitation package for you. This can include private care and treatment such as speech and language therapy, physiotherapy, occupational therapy or neuropsychology.
They can also help organise any housing adaptations or purchases and, if necessary, arrange for the help of a support worker to assist you on a day-to-day basis.
COURT OF PROTECTION
If you or your loved one lacks the capacity to make decisions, we can advise on the appointment of a Deputy who will make an application to the Court of Protection on your behalf. Your Deputy will also help to look after finances and assist you in making decisions about care and other requirements going forward.
FINANCIAL GUIDANCE
In the case of high-value serious injury claims, we can help organise financial advice so that your settlement money is properly managed.
It may be advisable to set up a personal injury trust to ensure that, despite your compensation settlement, you or your loved one are still able to receive the state benefits you are entitled to, such as income support or housing benefits.
We can direct you to an experienced financial advisor who will provide you with help and advice on setting up and managing a personal injury trust.
MAKING A SERIOUS OR CATASTROPHIC INJURY CLAIM
Serious injury claims can be complex. This is particularly true of those that involve multiple injuries or those where there has been clinical negligence.
At Jefferies, our solicitors have experience in all areas of personal injury law. We understand the difficult circumstances leading up to making your claim and we will support and advise you through every step of the legal process. If you are looking for information on benefits and/or organisations that can help you with your specific condition, we can often point you in the right direction. Our aim is to look at your circumstances in detail and ensure you get the maximum amount of compensation.
WE WORK ON A NO WIN, NO FEE BASIS
When it comes to funding a serious injury claim, there are a number of options available. While our clients do sometimes fund their claims privately, we usually work on a no win, no fee basis.
This means that if your claim is unsuccessful, assuming you have followed our advice, there is no financial risk to you and your family. If you win your claim, we will work to recover the majority of our legal costs and disbursements from the other side.
For more information, call us for free no-obligation advice on 0800 342 3206.