2
We'll talk through the details of your claim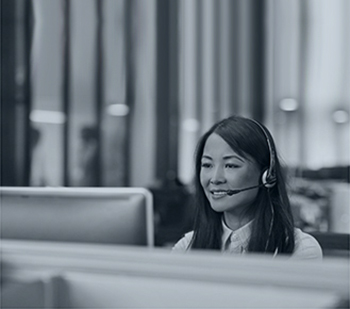 3
Don't worry, we'll take care of everything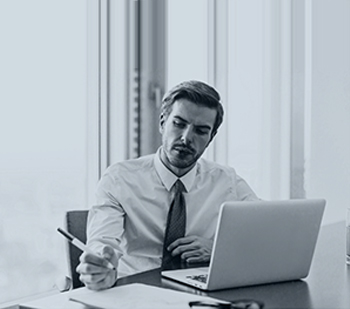 4
We'll work hard to secure you the compensation you deserve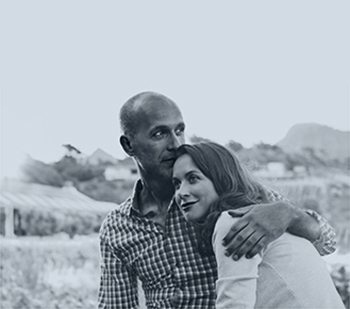 Have you been burned or scalded by a faulty product, or as a result of an accident which was not your fault? You could be entitled to compensation. The serious injury solicitors at Jefferies have dealt with burn injury claims for many years and are ready to help you secure the compensation you deserve.
Over the years, our highly skilled and experienced serious injury solicitors have managed a diverse range of successful burn injury compensation claims. Our previous cases have involved burns from heat and cold, burns from electricity, chemicals, and even minor friction burns.
The most common causes of burn injuries are faulty goods or accidents in the workplace. Whether you've suffered 1st, 2nd or 3rd-degree burns, the serious injury solicitors at Jefferies can help you to win the compensation you deserve.
Call us today on 0800 342 3206 to discuss your needs. Our advisers will provide all of the information you need as quickly and simply as possible to help you to decide if you have grounds to make a claim. If you do, we could fight your claim on your behalf and win the right level of compensation.
How do I choose a burn injury claim solicitor?
Our advisers provide free, no-obligation advice to help you to understand the best course of action, even if that means not making a claim. If you do wish to make a burn injury claim, we can explain the best way to do it.
Our serious injury lawyers have been winning burn injury claims in the UK for years. Whether your case involves hot fluid, chemicals or electricity, our solicitors are perfectly placed to manage your claim.
Burns can range in severity from short-term discomfort to permanent scarring or even amputation. Our serious injury solicitors don't simply fight for compensation, they will assist in getting you the help and support that you and your family may need in the wake of your accident.
We understand how distressing serious injuries can be and complex legal proceedings certainly do not help. That's why we strive to make the whole process as simple as possible. We do all the hard work, compiling a case and handling all communication on your behalf. You focus on recovering your quality of life.
---
BURN AND SCALD INJURIES
Burns and scalds, no matter how small can often cause serious, life-changing injuries and can result in a lifetime of pain and suffering. More serious burns and scalds can cause damage to nerves, muscles, tendon damage, ligament damage permanent scarring and, in some cases, death.
In addition, burn scars will often contract, resulting in reduced mobility and in some cases lasting psychological trauma.
Depending on the severity of the burn or scald and the location on the body, victims may have to have body parts amputated, for example, if their arm has been seriously burnt, it may have to be removed. In addition, victims of burns or scalds may need extensive plastic or cosmetic surgery. Burns victims usually require a wide range of rehabilitation programs to aid in their recovery.
The expert solicitors at Jefferies deal with a wide variety of compensation claims involving burns with heat, but can also handle burns caused by cold, chemicals, electricity, sunlight, radiation or friction. The expert team of personal injury and burns compensation claims solicitors can also help victims who have been scalded by steam or hot liquids and help them claim the compensation they deserve all on a no win, no fee basis.
If you have suffered a burn or scald injury and you believe someone else is to blame, contact the expert burns and scalds team at Jefferies. Call on 0800 342 3206 or fill out our contact form, and a member of our team will get in touch with you at a time that suits you.
---
Common causes and victims of Burns and Scald Injuries
Of course, anyone of any age can suffer a burn or scald, but the most at-risk group of people are children and the elderly as their skin is usually more delicate.
The expert solicitors at Jefferies deal with a wide variety of burns & scalds accident compensation claims and have helped many people from all walks of life claim compensation for their injuries, however, the most common types of accidents we deal with are caused by:
Road accidents
Burns suffered from exploding airbags
Defective heated seats
Cars catching fire after accidents
Accidents at work
Burns from chemicals
Burns suffered due to faulty or inappropriate safety gear supplied
Accidents during surgeries or operations
Burns or scalds from clinical negligence
Accidents in public places
Burns or scalds in restaurants, cafes from hot food or drinks
Spillages of hot food or drinks
Accidents in schools or nurseries
Accidents from hot pipes
Staff leaving hot drinks where children can grab them
These are just a few examples of the types of burn and scald injury claims the expert solicitors at Jefferies deal with.
If you or a loved one has suffered a burn or a scald due to someone else's negligence or through no fault of your own, contact a member of our team today and get your compensation claim started today.
Contact our team on 0800 342 3206 or fill in our online contact form and speak to a member of our expert team today.
---