2
We'll talk through the details of your claim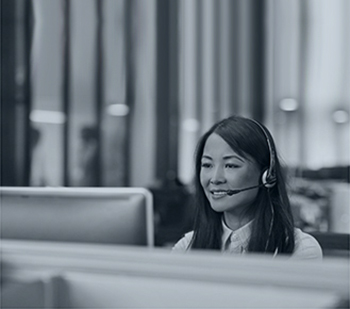 3
Don't worry, we'll take care of everything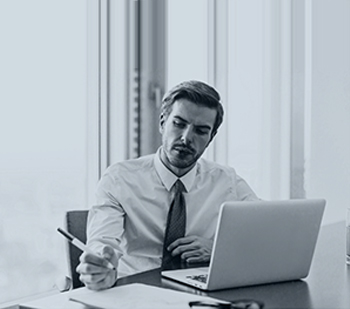 4
We'll work hard to secure you the compensation you deserve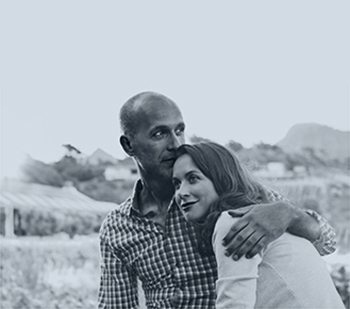 Surgical Accident Compensation Claims
There are a number of different reasons why it may be necessary to make a surgical accident claim. Surgery that has gone wrong can sometimes result in a patient suffering from a minor illness or complaint. Alternatively, it may have caused extreme pain and suffering or, in extreme cases, death.
In the vast majority of surgical procedures, there are no problems afterwards and the professional conduct of doctors, surgeons and nurses involved in your surgery, is of a very high standard.
However, mistakes can and do happen. Having an operation is a stressful experience, enduring pain and discomfort afterwards can worsen this emotional distress, not only for a patient but also for their relatives and loved ones.
Different Types of Surgical Accident Claims
The different kinds of surgical compensation claims are largely determined by the type of surgical procedure they are related to. These operations range from medical surgery to cosmetic surgical accident claims. The reasons for your claim could be down to the poor skills of a surgeon or even the incompetence of hospital staff. Below are some of the most common kinds of surgical accident cases, however, there are many other ways in which you can suffer a surgical accident and this list is non-exhaustive:
A catastrophic brain injury can have devastating consequences for victims and their families. As a result, brain injury cases are often of high-value. Disability, inability to work and the need for life-long care are all possibilities if there has been a mistake during surgery which has resulted in a brain injury.
Laser eye claims are becoming more common due to the popularity of this procedure. If you have undergone Lasik, laser, or PRK surgery that has gone wrong, you could be entitled to compensation.
Spinal cord operations are extremely complex and intricate; usually, surgeons are skilled and experienced but mistakes can happen. Spinal cord injuries caused by surgical error can lead to patients becoming disabled and having to depend on others for care.
Mistakes can also be made during orthopaedic surgery. There are numerous kinds of orthopaedic surgery, some of which can lead to temporary or permanent disablement.
Cardiac surgery is an intricate type of surgery involving the heart; any mistakes that happen during this surgery can be life-changing.
Hip replacement operations are common in older people and, in most cases, help improve mobility. Although they are routine procedures, there are risks involved in undergoing a hip replacement operation.
Amputation surgery can also result in mistakes, for example, if the wrong limb has been removed or if further injuries have been caused, e.g. an artery has been cut.
Sometimes there can be problems with anaesthetics and this can lead to long-term suffering in some cases.
Ear nose and throat operations are also open to risks and although these incidents don't often result in serious injuries, they can often mean people suffer minor illnesses.
Fertility operations can not only lead to physical problems but can also result in emotional distress for individuals and couples. Vasectomy operations that have gone wrong can mean that couples end up being parents again when they did not expect to. On the other hand, operations, where a fallopian tube (or tubes) have been incorrectly removed, can mean that a woman is unable to conceive a child biologically.
Gallbladder removal, hysterectomies and knee replacement procedures are other types of operation which, although common, can pose serious problems if a mistake occurs.
Cosmetic surgery such as breast surgery and other forms of cosmetic surgery, like liposuction or implants can also lead to patients seeking compensation if there has been an error by the hospital or practice that was responsible for the procedure.
---
Am I Eligible To Make A Surgical Accident Compensation Claim?
Surgical accidents are a form of medical negligence. In order to have a valid medical negligence claim, you will need to prove that there was a third party blame in your surgical injury. With the help of a qualified personal injury lawyer, this will be a straightforward process. However, medical negligence cases can sometimes take longer than those related to other kinds of personal injury, because of the complexity of an illness or injury.
Effects Of A Surgical Error Or Accident
Experiencing a surgical accident can result in a long or short-term illness, injury or disability. It may also leave a patient unable to work as a result and it may have left you more vulnerable to other conditions in the future.
The level of emotional distress experienced should not be underestimated and is often taken into account in many surgical accident cases. Scars may be left which can cause anxiety and depression and a loss of work can also mean that you have been left depressed.
Making a Surgical Accident Claim With Jefferies Solicitors
At Jefferies, our medical negligence lawyers are able to take care of the details and paperwork involved in your case. We take the time to look at your case in detail and will carefully examine the amount you are entitled to before advising you whether or not we can complete the work on a no win, no fee* basis.
To learn more and to discuss your potential claim in confidence, contact our team on 0800 342 3206. Alternatively,  complete our online contact form to arrange an initial no-obligation telephone consultation with a member of our expert team. 
---
*Please note – In limited circumstances, fees may be charged when your claim is not successful. These specific limited circumstances are set out in our No Win No Fee Agreement. In addition, if you fail to attend a medical appointment arranged for you, the doctor may charge a non-attendance fee.