2
We'll talk through the details of your claim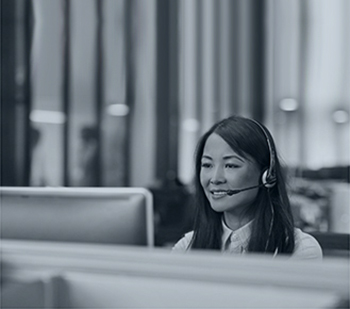 3
Don't worry, we'll take care of everything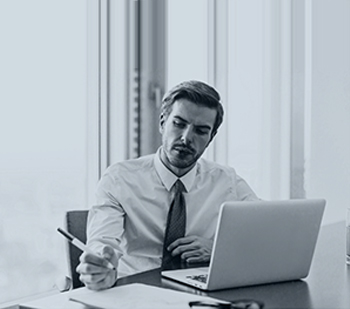 4
We'll work hard to secure you the compensation you deserve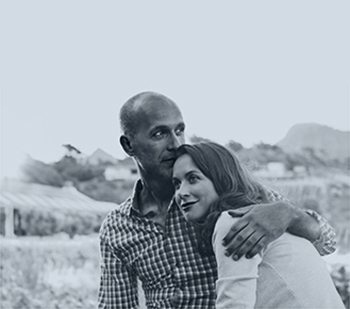 I've Been Involved In A Horse Riding Accident – Can I Claim?
Because of the high speed and unpredictable nature of horses, riding can be a high-risk hobby. According to The British Horse Society (BHS), more than 4000 equestrian-related accidents occur each year, although it is thought that many more than this go unreported.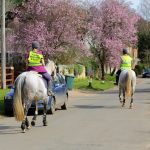 Even the most experienced of riders can struggle to tame an unruly horse and unfortunately, some horse riding accidents are unavoidable. However, sometimes injuries are sustained in incidents that could have been entirely prevented. The risks associated with horse riding are usually managed by instructors, riding school staff or riders themselves, but this isn't always the case. Sometimes the mistakes or negligence of a third party can put a rider in danger.
If you have sustained an injury while riding or working with horses in an incident that wasn't your fault, you could be entitled to make a horse riding accident claim.
Causes of horse riding accidents
Riding accidents can happen for a range of different reasons. A momentarily lapse in concentration by a rider can have devastating consequences. However, accidents are sometimes caused by factors outside of the rider's control. The most common causes of non-fault horse-riding accidents are outlined below.
Road traffic accidents
While most riders would prefer not to ride on the road, sometimes it is necessary for them to do so to reach a bridleway, for instance. Unfortunately, cars, horses and riders can be a lethal combination.
In 2015, 315 road traffic accidents involving horses were reported. Over the last five years, there have been 2070 accidents and near misses involving horses on UK roads. Within the same period, 36 riders and 181 horses have lost their lives on the roads.
As outlined in the Highway Code, riders owe a duty of care to other road users. While it is not enshrined in law, the Highway Code also provides helpful safety guidance for horse riders on the road. For instance, it states that individuals should wear suitable, reflective and fluorescent clothing so that they are clearly visible to other road users.  It also offers recommendations on positioning and signalling and prohibits riders from using footpaths or pavements.
While riders must certainly make sure that they are using the road safety, equally, drivers must ensure that they take care when they are passing or approaching horses that are being ridden or led along public roads. Many road traffic accidents involving horses occur because of the thoughtless actions of a driver or other road user.
Horses with a difficult or unpredictable temperament ridden by inexperienced riders
Many serious accidents occur because of a discrepancy between the rider's level of skill and the temperament of the horse ridden. At riding schools or trekking centres, instructors must ensure that they provide riders with a horse suitable for their level of experience.
If disobedient or troublesome horses are allocated to riders who are unable to control them, serious accidents could occur, especially if horses are prone to biting or kicking.
Faulty or ill-fitting riding equipment
In addition to making sure that riders are given an appropriate horse, staff at equestrian centres have a duty of care to provide riders with good-quality and suitable riding equipment. If they fail to do so and provide defective or loose riding gear, they may put riders at risk of accident.
Accidents at work
If you work with horses, at a riding school, stud farm or trekking centre, for example, your employer is legally responsible for ensuring that you are working in safe conditions. If you become injured at work in an accident caused by their negligence, you are legally entitled to hold them to account.
Accidents at competitions
Eventing, which can involve galloping over solid obstacles sometimes on uneven terrain, is perhaps the most dangerous type of riding. While participants are well-aware of the risks involved, organisers of eventing competitions have a duty of care to protect both competitors and spectators. When individuals fail in this duty, personal injury can occur.
Horse riding injuries
Injuries sustained in horse-related accidents can range in severity, from mild grazing and bruising, to serious injuries like broken bones or even paralysis. In some cases, horse riding accidents can sadly be fatal; around 10 people die each year because of a horse riding injury. For every equestrian-related death, there are approximately 7 or 8 accidents that result in a serious injury.
Making a horse riding accident claim
Often the behaviour of horses is spontaneous and unprovoked, but if a horse has acted in a dangerous manner as a result of another person's actions and this has led to you becoming injured, you might be able to pursue compensation.
Whether you've been involved in an accident on the road while riding or become injured while attending an equestrian event, if your injury occurred as a result of a third party, you could them liable. If you are planning on pursuing a horse riding accident claim, there are a number of steps you should take to make the claims process as efficient as possible:
It is essential that you seek medical attention for your injuries as soon as possible.
Report the accident to a relevant party. If you're at work, at an equestrian facility or at an event, make sure the incident is recorded in the accident book.
Obtain details of any witnesses to the incident; any statement they give in the future might help to strengthen your claim.
Take photos of the accident scene, faulty equipment (if relevant) as well as your injuries, if they are visible.
The law surrounding horse-related accidents can be complex; it's, therefore, essential that you have an experienced legal team behind you. Your horse riding accident claim will take into account your pain and suffering, any loss of earnings you've experienced or medical expenses you've had to pay and this will be reflected in the compensation amount you ultimately receive.
If you have been involved in a horse riding accident that wasn't your fault, the personal injury solicitors at Jefferies can help.
Get in touch today for a free consultation with one of our experts to find out if you're eligible to pursue a horse riding accident compensation claim. Call us on 0800 342 3206 or contact us online.
Published on 22nd March 2017.