2
We'll talk through the details of your claim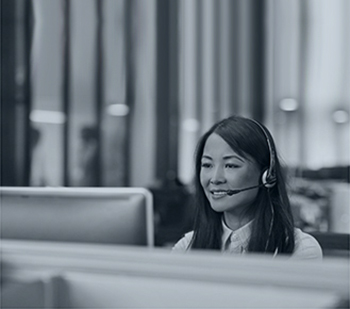 3
Don't worry, we'll take care of everything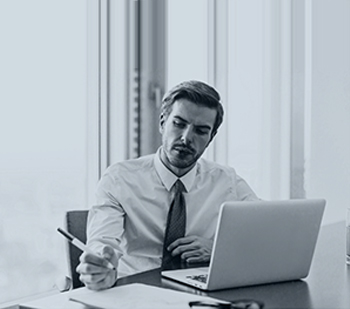 4
We'll work hard to secure you the compensation you deserve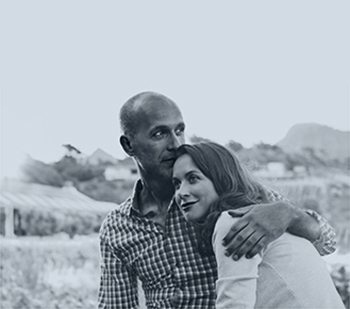 Holiday Hacks for a Stress-Free Break
Summer holiday season is well and truly upon us. If you're planning on jetting off somewhere exciting, check out our list of handy travel hacks to make your trip as easy and stress-free as possible!
Before you leave
Enable private browsing or delete your cookies
Thought that flight you looked at last night has gone up by £30? It probably has. Many airlines or holiday websites track your visits and will raise their prices if they know you've visited before, so when you're searching for flights and hotels, hide your location. If you've already been looking around at flights then don't worry, just delete your cookie history (this is how they know you've been on before) and then re-open your Internet browser.
Insure yourself
To protect yourself and your family from theft, illness, accidents or any other mishap, make sure you have the right travel insurance.
Also, if you're holidaying in Europe, apply for a European Health Insurance Card (EHIC). This will give you the right to state-provided healthcare during your holiday in any other European Economic Area (EEA) country and Switzerland.
Get a good seat
Check in for your flight online and check whereabouts on the plane your seat is. Most airlines will let you choose a seat to suit your fancy, however, some budget airlines may only allow you to choose your seat 24-48 hours before the flight, check your check-in details to see when it will be available.
Back up your documents
Before you leave, scan your passport, ID card and itinerary and email them to yourself so you've got an extra copy in case of an emergency.
It's also a good idea to screenshot any booking confirmation emails for accommodation, transport or excursions saved on your phone so you can access them when you don't have Internet access. If you have an iPhone running iOS 7 or later, you can also add your flight pass to there. Most airlines now offer boarding passes for iPhone and they will come to you in an email closer to the time of your flight.
While you're packing
Save space in your suitcase
Roll your clothes instead of folding and put your underwear and socks inside shoes to give you some extra room for souvenirs.
Keep your shirts smooth
Use a rolled up belt to keep the collars of shirts or polo shirts stiff.
Mark your baggage as fragile
When you've packed your suitcase, mark it as fragile to ensure that it is handled properly. Fragile luggage is usually loaded onto the plane last and will, therefore, be among the first suitcases to leave the plane and be released onto the carousel at your destination airport.
Prevent a 'major shampoo explosion'
To stop shampoo from leaking in your luggage, wrap cling film over the top of the container before sealing it with the cap.
At the airport
Photograph your parking space
After you've parked your car at the airport, take a picture of your parking space so you will be able to quickly find it when you get back.
Never pay for water
To avoid paying extortionate prices at the airport, pack an empty water bottle in your hand luggage and refill from a water fountain once you've been through security.
Go left
At security, choose the left-hand queue to save time. As most people are right-handed, they will naturally choose the right-hand queue, leaving fewer people on the left.
Invest in noise-cancelling headphones
To make sure your flight is as peaceful as possible and you aren't disturbed by the aeroplane's engine or the screaming baby three rows in front, invest in a pair of noise-cancelling headphones.
Stay hydrated
Because of the physiological changes your body goes through at altitude and the low humidity levels in the aircraft, flying can often lead to dehydration. If you're on a long-haul flight, this can increase the chance of you becoming jet-lagged. It's essential that you drink enough water to keep yourself hydrated. Avoid caffeine and alcohol during the flight as these can dehydrate the body further.
During your holiday
Avoid the taxi queue
When you get to the airport and are looking to hail a cab, go to the rank outside departures rather than joining the long queue outside arrivals.
Load maps
Load Google maps before you leave your hotel each day so you can use it while you're out and about without Wi-Fi. To use the app offline, type "ok maps" and the current area on your phone will save for later.
Forgotten to pack a travel adapter?
Instead of worrying about how long your phone's battery is going to last, plug your charger into the USB port on the back of the hotel TV.
Avoid ice
If you're unsure about the local hygiene when abroad, drink only bottled water and avoid having ice that has been made from tap water to help prevent any stomach upsets.
If you're unlucky enough to suffer an injury or become ill while on holiday, you may be able to claim compensation. At Jefferies, our personal injury solicitors have years of experience of helping individuals win the compensation they deserve. Contact us today for an informal and confidential discussion about the potential of your claim. Call 0800 342 3206 or fill in our online enquiry form.
Published on 20th July 2016.