2
We'll talk through the details of your claim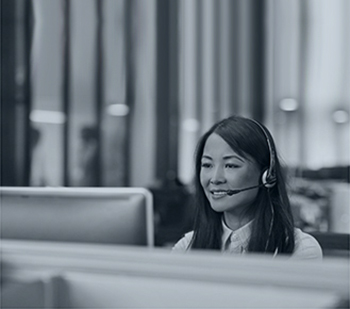 3
Don't worry, we'll take care of everything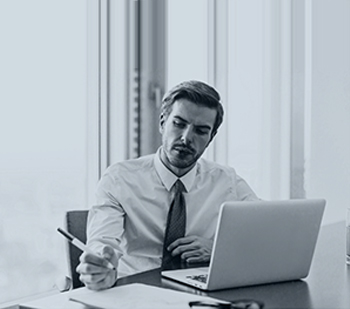 4
We'll work hard to secure you the compensation you deserve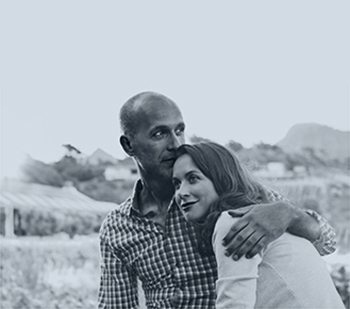 Personal Injury Reforms: Your Questions Answered
Each year, in the UK thousands of people are injured in road traffic accidents. While some experience only minor injuries such as a few cuts and bruises, others are unfortunate enough to sustain more serious, catastrophic injuries affecting the spine or brain.
In 2016, the government proposed a package of measures to disincentivise minor, exaggerated and fraudulent road traffic accident-related soft-tissue injury claims, often named 'whiplash' claims. These measures, which make up the Civil Liability Bill, will affect the types of injuries that can be claimed for and will significantly restrict victims' access to justice.
The proposed introduction of the Small Claims (soft tissue) reforms will see road users' right to compensation cut dramatically as the small claims limit for soft tissue injury cases rises from £1,000 to £5,000. This decision is proving to be extremely unpopular. 60% of people* say it is unfair that the impending reforms will impact not only drivers but also vulnerable road users such as cyclists.
Are fraudulent whiplash claims really as common as first thought?
In recent years, much has been said in the media about the UK's so-called 'whiplash epidemic' which, it has been claimed, has been caused by motorists bringing fraudulent claims for whiplash. While we support any reforms that help to minimise fraudulent insurance claims, the Association of British Insurers (ABI) accepts that only 0.1% of all claims are fraudulent.
Adopting this dramatic 'broad brush' approach to tackle a wildly exaggerated problem concerning only one group of road users will cause many claimants to miss out on the compensation they are entitled to. Following an accident, personal injury compensation can be invaluable in helping victims to return to their everyday lives. It not only compensating for the injury itself but recovering things like loss of earnings or other out-of-pocket expenses. We, therefore, feel very strongly that cyclists and other non-drivers such as pedestrians and motorcyclists should still be able to bring a claim for compensation, even if the value of their claim is less than £5,000.
How will this affect me if I want to make a claim?
If you are injured on the road and you were not at fault, currently, it is common practice for road traffic victims to employ a personal injury lawyer on a 'no win, no fee' basis. At Jefferies, our solicitors work on your claim on your behalf. We deal with all legal matters, from applying the laws of liability and causation to your case, to instructing a medical expert. If successful, our legal fees are recovered from the other side.
Under the new reforms, any personal injuries resulting from road accidents worth less than £5,000, including whiplash and broken bones, will now have to go through the small claims court process. This means that claimants will be unable to recover any of their legal costs even if their claim is successful.
Because it will not be possible for individuals to claim back their legal expenses, it's likely that people will be discouraged from pursuing the compensation they are entitled to. In a recent survey, we found that almost half (45.5%*) of people would put off making a personal injury claim without the help of an experienced lawyer.
Claimants will also see their compensation levels halved, as with the reforms comes a new tariff system for all soft-tissue (whiplash) injuries.
I'm a cyclist, will I be affected?
This blanket approach to all road users will undoubtedly affect vulnerable road users, including cyclists, motorcyclists and pedestrians. There has been little consideration given to these groups of road users. At Jefferies, we believe it is wrong and unfair that those who are not part of the perceived whiplash culture, are being caught up in this reform.
What can I do to prevent these changes?
In March 2018, Labour MP Catherine West spoke up on behalf of vulnerable road users. She has put forward a Parliamentary Motion to exempt cyclists, motorcyclists and pedestrians from the changes proposed in the government's Civil Liability Bill. Campaigners and solicitors groups, including cycling charity Cycling UK, are calling for more MPs to back the motion and help safeguard the rights of vulnerable road users. You can join the campaign and pledge your support, by visiting the Cycling UK website.
If you have been unlucky enough to be injured through no fault of your own, as a cyclist, motorcyclist, pedestrian or driver, you have a legal right to claim. Get in touch with the expert solicitors at Jefferies today to claim the compensation you deserve. Call us on 0800 342 3206 or contact us online to request a call-back.
Originally published on 13th April 2017, updated on 13th April 2018.
* Data obtained from a survey of 1841 people by Jefferies Solicitors in relation to the proposed personal injury reforms.