2
We'll talk through the details of your claim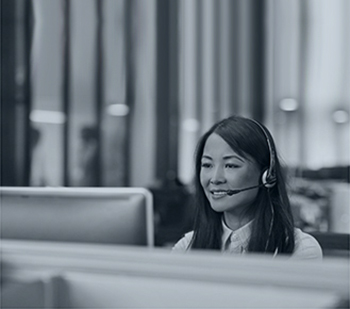 3
Don't worry, we'll take care of everything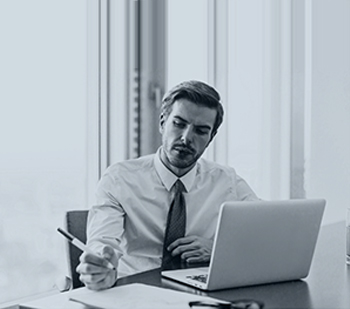 4
We'll work hard to secure you the compensation you deserve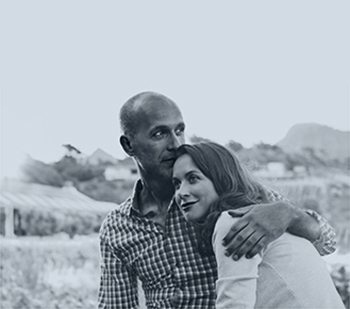 Lidl Accident Claims
 If you've been injured in an accident that wasn't your fault while in a supermarket, you could be able to claim supermarket accident compensation. 
Legal Responsibility
All businesses, whether they are big international firms or small, singular stores, must protect the health and safety of their customers and employees. Therefore, all stores should have policies and procedures in place to ensure that the relevant health and safety standards outlined by the Health and Safety Executive (HSE) are upheld.
If you are an employee of a supermarket you should have been trained about how to properly follow any relevant safety procedures and how to safely carry out your job role. If your employer has failed to train you and you have been injured as a result, you could be able to file a supermarket accident claim.
Accident Types
There are many different accident types that you could potentially be injured in while in a store. If you have been hurt while in a supermarket due to an accident, you could be able to claim accident compensation. Some of the most common accident types to occur inside a supermarket include: 
Slip, trip and fall accidents caused by wet floors or liquid/food spillages onto the floor. 

Falling items accidents caused by heavy items falling from shelves and hitting someone stood below, whether you are an employee or a customer.

Crushing accidents – these types of accidents are more likely to impact upon employees who are lifting around stock or opening heavy doors. These accidents are particularly common in the warehouse areas of the store.

Accidents in the car park – such as being struck by trolleys that are being moved by the  staff or being hit by a car while walking through the car park.
If you've been injured in any of these accidents or any other type of accident while in a store, you could be able to claim compensation. To find out whether your claim is valid and to find out how much compensation you could be able to claim, you should speak to a solicitor directly.
WHAT TO DO AFTER AN ACCIDENT AT LIDL?
Report the incident to a staff member so they can make an official record of it in their accident book.
Take photos of what has happened-injuries and the scene of the accident.
Get the details of any witnesses to the accident.
Evidence of a loss of earnings if your injury has resulted in you needing time off work. Documents related to other financial expenditures connected to your injuries may also be required. This could include travel receipts to and from medical appointments.
Seek medical attention
HOW DOES THE CLAIMS PROCESS WORK?
At Jefferies Solicitors, once we have carried out an initial consultation, we will take care of the paperwork required to get your case underway.
A letter will be sent to you following an initial consultation with your solicitor. This will be a summary of the discussion you had and will confirm that they are happy to take on your case. It will highlight who will be your contact and estimate how long the process will take. The letter will also detail how you will be funding the case and an estimate of costs. If you need to provide any further information this will also be included.
A letter will then be sent to the defendant, providing details of the accident. The defendant has a fixed period in which they can reply and in their reply, they must state whether or not they are denying or accepting liability for your injuries. If they do accept liability, your solicitor will endeavour to settle the case out of court.
AMOUNT OF COMPENSATION
All personal injury cases are unique and so the amount of compensation that is awarded in each case is also unique. The amount of compensation that is awarded is determined by looking at two specific factors – general damages and special damages.
GENERAL DAMAGES
The pain and suffering that your injuries have caused is the main factor that is used to determine how much compensation you are owed. This will usually be determined by undergoing a medical examination, from which a report is created that outlines the length of time the injuries will take to heal as well as their severity.
Our compensation calculator gives an indication of how much you might be entitled to based upon your injuries. Jefferies Solicitors will take these different details relating to your injury into account when calculating how much compensation you should be awarded, which will then be put forward to the opposing side and the judge.
SPECIAL DAMAGES
However, compensation also takes into account any financial losses that you might have suffered as a result of your injuries, such as a loss of earnings due to being unable to return to work. If you have had to pay for treatment or travel to treatment, compensation may also be able to cover this as well. Therefore, you should keep any receipts or other documents that help to outline the extent of your financial losses, as caused by your accident/injuries.
Except for children, there is a three-year time limit on making a personal injury claim. This time limit begins from the date that the accident occurred. You should contact a personal injury solicitor as soon as possible to assess your case.
START YOUR LIDL Accident Claim TODAY
We help people make successful claims for compensation. 
"Knowledgeable friendly staff who understand and empathise with clients giving the best advice available." Timothy, West Lancashire. 
Read more customer testimonials 
Our experts at Jefferies Solicitors are well experienced in dealing with a range of different case types. We understand how traumatic sustaining an injury can be and so we want to make the process of claiming compensation as stress-free as possible.
To learn more and to discuss your potential claim in confidence, contact our team on 0800 342 3206. Alternatively, complete our online contact form to arrange an initial no-obligation telephone consultation with a member of our expert team. 
Where next? Read How To Claim