2
We'll talk through the details of your claim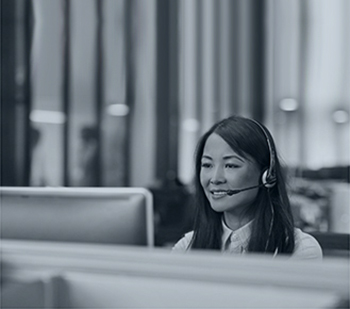 3
Don't worry, we'll take care of everything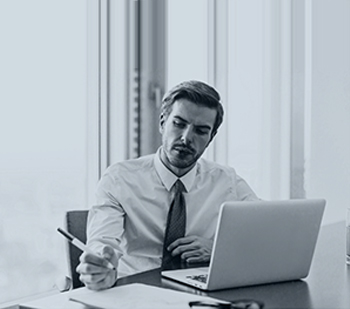 4
We'll work hard to secure you the compensation you deserve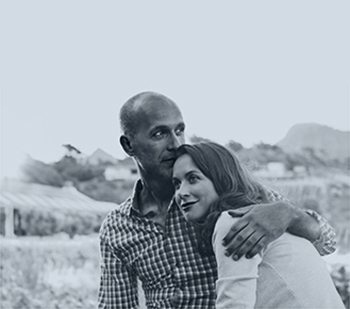 PLEASE NOTE: WE HAVE NOW CLOSED ENTRY TO OUR CLAIMANT GROUP REGISTER AND ARE NO LONGER TAKING ON NEW CLIENTS WHO WISH TO CLAIM AGAINST VOLKSWAGEN.
Claims Against VW: Frequently Asked Questions
At Jefferies, we are acting for a large number of VW owners seeking compensation following the emissions scandal.
If you own or have owned a 1.2 litre, 1.6 litre or 2.0-litre diesel Volkswagen, Audi, Skoda or SEAT manufactured between 2009 and 2015, you may be able to claim damages against VW.
Please note: due to the proximity of the registration deadline, we are no longer taking on new clients as part of the group action against Volkswagen. 
The case against Volkswagen
In September 2015 it was revealed that the Volkswagen Group had manufactured and sold around 11 million diesel vehicles worldwide fitted with test cycle recognition software. As many as 1.2 million of these vehicles were sold in the UK.
Volkswagen had marketed their 'Clean Diesel' vehicles as an alternative to hybrid and electric vehicles. However, when driven outside test conditions, they produced levels of nitrogen oxides 40 times greater than legally allowed.
Because the vehicles were advertised as being environmentally friendly, they commanded a higher premium. When the scandal emerged, however, it became clear that owners had been mis-sold/or had overpaid for their vehicles.
In January 2017, it was announced that legal action in the form of a group litigation order was being taken against Volkswagen on behalf of affected UK drivers.
Why should I make a claim against VW?
If you are the past or present owner of an affected vehicle, you have been misled by the Volkswagen Group in your purchase (whether new or second-hand) and are entitled to compensation for your loss.
Diesel vehicles were promoted by Volkswagen as being the environmentally friendly option, when in fact the defeat device it had installed in these vehicles had been designed to cheat emissions testing regulations.
Aside from the financial reasons behind claiming, it is extremely important that Volkswagen is held to account for its actions. By joining the Group Litigation Order, vehicle owners can take a stand against this unacceptable behaviour.
What is a Group Litigation Order?
A Group Litigation Order (GLO) is a Court order that allows a large number of individual cases which share common legal issues to be managed together. In a case like this, where the level of compensation per vehicle is relatively low, it would not be economically feasible to bring claims against VW individually. Joining a Group action will mean that, individually, it will be cheaper to bring each claim.
What is NOx?
Nitrogen oxides (NOx) are air-polluting chemical compounds that have a range of harmful effects on our health and the environment. They contribute to acid rain, childhood asthma and global warming and reduce air and water quality.
While they remain roadworthy, the vehicles fitted with the cheat device did not comply with emissions regulations. Because of this, they are producing damaging levels of NOx.
How do I claim?
If you would like to hold Volkswagen responsible and claim compensation, you can join the Group Litigation Order today. Simply register your interest by calling our dedicated team on 0800 342 3206 or emailing vw@jefferiessolicitors.com.
How much compensation could I get?
Claimants in the United States were able to claim an average of $8,000. However, the damages awarded reflected a number of factors, including stricter regulations, aggressive government intervention and the relative ease of bringing group litigation there.
In the UK, it's likely that damages awarded will be more modest than this, although owners are still entitled to be financially compensated.
Will I have to pay to make a claim?
It is unclear exactly how compensation claims against Volkswagen are likely to proceed. However, a series of hearings are taking place in October and November 2017 which will determine the next steps.
Following these hearings, we will be in a position to provide a full update to our clients. We will be able to give details of how the likely costs of making a claim can be funded, although we can say that it is likely that we will be able to offer some form of no win-no fee funding arrangement.
My vehicle has been fixed, can I still claim?
Volkswagen is in the process of 'fixing' the 1.2 million affected vehicles. You will probably have been contacted by your manufacturer about this, however, there is no legal obligation for you to have the 'fix' if you don't want to. According to VW, the affected models remain roadworthy and will not fail their MOTs because of the emissions issue.
Regardless of whether or not your vehicle has been fixed, you will still have overpaid for it at the point of purchase. As a result, you are legally entitled to be compensated accordingly by joining the Group Litigation Order.
Can I still claim if I have already sold my car?
Yes. The allegations that you were mis-sold the vehicle in the first place still stand. You may have suffered a loss by getting less for your vehicle when you sold it, than you would have done if it had not been for the emissions scandal.
I bought my car in Scotland or Northern Ireland, can I claim?
Unfortunately, we are only able to assist owners who purchased their vehicle in England or Wales. Separate Group Litigation Orders are taking place in Scotland and Northern Ireland.
Joining the Group Action against VW with Jefferies Solicitors
A series of Court hearings are taking place over the coming weeks. After these hearings, a deadline is likely to be set for the registration of all claims against VW.
To learn more about VW claims or to register your claim, please contact our dedicated team as soon as possible. Call 0800 342 3206 or email vw@jefferiessolicitors.com for a free, no-obligation consultation.
PLEASE NOTE: WE HAVE NOW CLOSED ENTRY TO OUR CLAIMANT GROUP REGISTER AND ARE NO LONGER TAKING ON NEW CLIENTS WHO WISH TO CLAIM AGAINST VOLKSWAGEN.