2
We'll talk through the details of your claim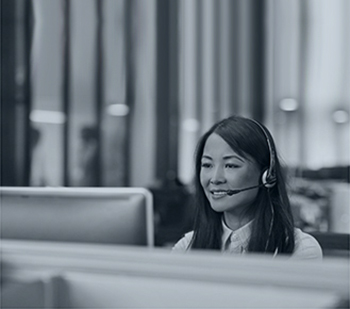 3
Don't worry, we'll take care of everything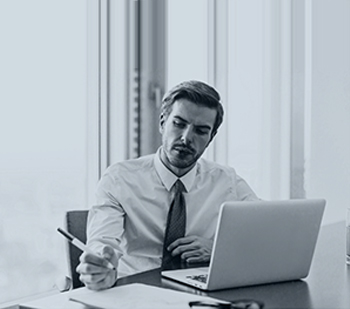 4
We'll work hard to secure you the compensation you deserve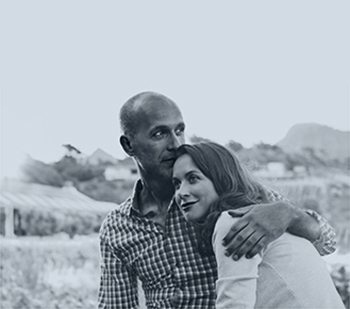 Periodical Payments
At Jefferies Solicitors, we often get asked about how compensation is paid once a personal injury compensation agreement has been made. The way in which you receive a compensation settlement will, in part, depend on the type of claim you have made. In some cases, the court can make an order that means the damages will be paid in the form of regular smaller payments, these are also known as PPOs (Periodical Payment Orders). The consent of the two parties is not needed for a court to decide on such a payment scheme.
About Periodical Payments
The Courts allow periodical payment amounts to change every year and to fall in line with the Retail Price Index which measures the regular change of inflation in the UK. If there is a modification made by the court, this usually means an increase, to ensure payments stay in line with the cost of living.
The Annual Survey of Hours and Earnings is a UK survey that produces data on working patterns taking into consideration gender, sector and occupations. The court also takes this information into consideration when calculating periodical payments.
Payments can change at retirement age, to acknowledge the fact that income is likely to have decreased at this point in a person's life. Payments can also be increased and this is particularly relevant to children who are in receipt of the compensation funds, reflecting the fact that parents are likely to be less likely to be able to offer care later in life and professional care will be required.
The court must make sure that the payments are feasible from the defendant before an order is made for periodical payments. If a party wants to change the periodical payments, they must apply to the court to do this. Evidence that a condition has deteriorated, improved or that they are suffering from further illnesses, as a result, must be provided.
It is advisable to speak to a legal expert if you have any questions about the payment options that may be open to you and your case.
Types Of Claims Receiving Periodical Payments
As with many aspects of personal injury law, there are exceptions to rules, but in the main, periodical payments are made in respect of higher value claims.
Serious injury cases involving brain injury, clinical negligence or injuries following a serious road accident will often result in high-value claims. The claim is high because the person who is injured requires the finance to cover care costs for the rest of their life, a loss of earnings for the rest of their life and other expenses which may also have been paid.
Periodical payments can be made in cases where there is a future loss of income. It doesn't matter what the size of the claim is in order to qualify. However, lower-value claims are often not able to finance the setting up costs of periodical payments, so invariably, these kinds of claims will be settled with a lump sum payment.
Lump-Sum Payments
Historically, lump-sum payments have been the most common method of payment for personal injury claims. The law has now changed so that claimants can receive a lump sum, periodical payments or a combination of the two.
Lump-sum payments are received by injured parties and/or their families following many different kinds of accidents. However, these kinds of payments are not always appropriate.
If damages are less than £1 million then it is unlikely that periodical payments will be ordered by the court. The drawbacks associated with being awarded a lump sum are not as significant in lower value claims, so it is less likely that periodical payments will be ordered if your claim is considered to be on the lower end of the scale.
In relevant claims, often serious injury claims, a combination of a lump sum, as well as periodical payments, is ordered with the lump sum payable immediately. This immediate payment means that important issues such as accommodation and care are addressed early on.
Periodical payments were introduced because it was deemed that lump sum payments were not satisfactory and that claimants were receiving either not enough compensation or too much. The pressure on claimants investing their settlement fund appropriately is also alleviated with periodical payments. The concern regarding the growth of an investment and continual payments is transferred to the defendant.
Financial advice early on in the claims process is advisable. Your solicitor can help you organise this, the costs of which will be included in your claim settlement.
Advantages
Below are some of the ways in which it is beneficial for claimants to receive periodical payments:
There is no fear of money running out for the claimant or the family as periodical payments are designed to last a lifetime
Periodical payments are not taxable whereas an invested lump sum is
Means-tested benefits are not affected by periodical payments, so there is no need to organise a personal injury trust
The responsibility of receiving a lump sum and it generating enough income on an ongoing basis is transferred to the other party
There is a level of protection against bankruptcy because care needs do not fall into the estate of the claimant
Lump sum payments require an estimated guess at how the life of a claimant will be and how it could have been had an accident or injury not occurred
Disadvantages
There are some disadvantages which claimants should also be aware of. These include:
There is a loss of control to some degree regarding the management of the investment in that achieving better growth cannot be controlled by the claimant
With a lump sum, there is a clear amount of compensation that will be paid; with periodical payments, the exact, overall amount is not certain
Periodical payments mean that there will always be some form of relationship between the defendant and the claimant which could be uncomfortable for the claimant if there has been a difficult litigation process
Jefferies Solicitors often deal with very serious injury and accident claims. These claims can often be complex for a variety of different reasons. Our experience in this field means that we can ensure you receive the maximum amount of compensation in the most appropriate and beneficial form that suits your needs and requirements, whether that be a lump sum or periodical payments.
Making A Personal Injury Claim With Jefferies Solicitors
If you would like to find out more about periodical payments or any advice on making a personal injury claim please get in touch with our friendly team of advisors at Jefferies. Call us on 0800 342 3206 or complete our online claim form.