2
We'll talk through the details of your claim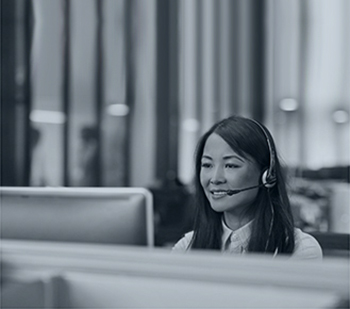 3
Don't worry, we'll take care of everything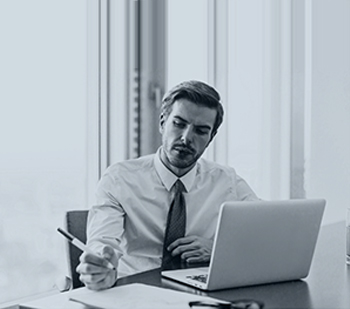 4
We'll work hard to secure you the compensation you deserve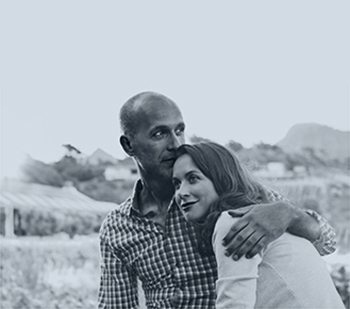 CLAIMS AGAINST Burger King
Talk to us about claims against Burger King, we are here to help you make a personal injury claim. Fast-food restaurants are legally obliged to ensure the health and safety of their customers and staff. There are a number of health and safety responsibilities it must comply with.
When it fails to do so, injury or illness can occur. In some cases, this can result in fast-food restaurants finding themselves liable for injury compensation claims. If a fast-food restaurant or its employees are negligent towards their duty of care and this leads to injury, victims of accidents can claim compensation.
If you have been injured while eating or working in a fast-food restaurant such as Burger King, you may be entitled to make a claim for compensation.
CONTACT OUR EXPERTS TODAY
CONTACT OUR TEAM TO LEARN MORE ABOUT CLAIMS AGAINST Burger King
If you have suffered an injury in a fast-food restaurant because of an accident that wasn't your fault, we'll help you win the compensation you are entitled to.
If you have been in an accident at work or in a public place then contact us on 0800 342 3206 or get in touch online.
ACCIDENTS IN Burger King
A fast-food restaurant has a duty of care to its customers and there are regulations in place to protect diners from injury. Fast-food restaurants should take measures to reduce the risk of an accident occurring.
If a fast-food restaurant has failed in its duty to keep you safe while you are visiting one of its restaurants and you become injured as a result, you may be entitled to take legal action and make a compensation claim.
COMMON TYPES OF ACCIDENTS AT Burger kING
There are a number of different kinds of accidents that might occur at fast-food restaurants involving customers or members of staff. These include:
Burns from hot food or drink or cooking appliances.
Cuts from kitchen utensils
Slips, trips or falls, caused by loose items on the floor, spillages or defective flooring. These accidents can potentially cause bruising, cuts, scrapes, fractured or broken bones, head injuries.
Food poisoning or other food-related illnesses can be caused by badly cooked food or food that is of bad quality. They can also be contracted if food has not been stored or prepared properly.
Falls downstairs
INJURED WHILE WORKING FOR Burger King?
A fast-food restaurant is legally obligated to keep its staff safe while they are at work. The company must put measures in place in order to do so.
If you have been injured while working for a fast-food restaurant because your employer has failed to provide you with a safe working environment or sufficient training, you may be able to make an accident at work claim.
TRY THE ONLINE ELIGIBILITY CHECKER
AMOUNT OF COMPENSATION IN Burger King CLAIMS
 As all personal injury cases are unique, the amount of compensation awarded in each case is unique. The amount awarded is determined by looking at general and special damages. 
GENERAL DAMAGES
The pain and suffering that your injuries have caused is the main factor used to determine how much compensation you are owed. This will usually be determined by undergoing a medical examination, from which a report is created that outlines the length of time the injuries will take to heal as well as their severity. 
Our compensation calculator gives an indication of how much you might be entitled to based on your injuries. 
SPECIAL DAMAGES
Compensation also takes into account any financial losses that you might have suffered as a result of your injuries, such as a loss of earnings due to being unable to return to work. If you have had to pay for treatment or travel to treatment, compensation may also be able to cover this as well. So, you should keep any receipts or other documents that help to outline the extent of your financial losses, as caused by your accident/injuries.
HOW TO MAKE A CLAIM AGAINST Burger King
If you are injured as a customer or an employee, there are several things you should do if you are considering making a personal injury claim.
Firstly, you should make sure that you seek medical attention for your injury. If your injury is serious such as a burn or laceration, you should do so as soon as possible.
You should also make sure that your accident has been formally recorded. Report the incident to a member of staff or if you are an employee yourself, to your supervisor and ask that it is logged in the Accident Book.
You can also make a claim for food poisoning claims against a fast-food restaurant. For more information visit our Food Poisoning Claims Guide page.
When making any kind of accident claim, it is essential that you have a specialist on your side. You have just three years from the date of your accident in which to make a claim. Because of this, it is important that you seek advice from an expert lawyer as soon as possible. If you are a minor or would like to claim on behalf of a child, the three-year timeframe begins on the date of their eighteenth birthday.
CLAIMs AGAINST Burger King, start your claim TODAY
If you have been injured or contracted food poisoning and think you might have a claim against fast-food restaurants, contact us. You can call 0800 342 3206 or enquire online and a member of our team will be in touch to discuss your potential personal injury claim in more detail.
Where next: Read How to Claim
READ CLIENT REVIEWS