2
We'll talk through the details of your claim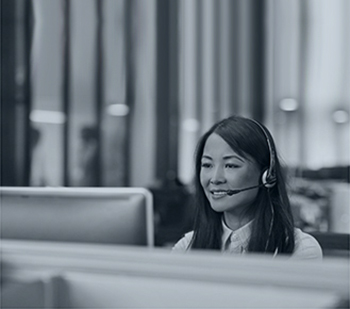 3
Don't worry, we'll take care of everything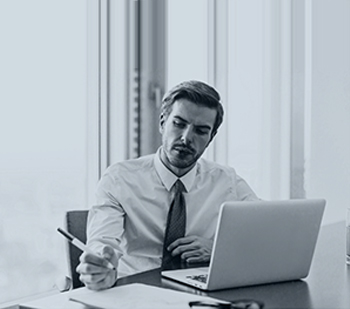 4
We'll work hard to secure you the compensation you deserve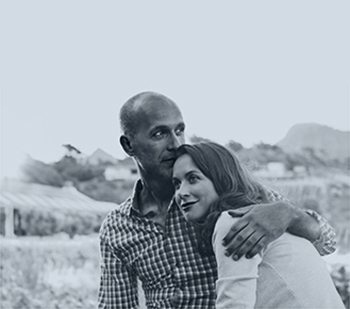 How Much Compensation For Being Knocked Off A Bike?
Cycling accidents can happen for a number of different reasons.
If you've had a cycling accident and sustained an injury through no fault of your own you may be thinking about claiming compensation for being knocked off a bike. If this is the case you will need to bear in mind that any compensation amount will be dependent on the extent of the injury and the consequences it has. You should speak to an experienced cycling accident solicitor who will be able to advise you.
Cycling accidents are very common in the UK and related injuries can be very serious or even fatal. There is a range of different cycling-related injuries. Because of this, the amounts of compensation awarded for being knocked off a bike vary hugely. However, some cycling injuries are more common than others.
MAKE AN ENQUIRY TODAY
I'VE HAD A CYCLING ACCIDENT, WHAT SHOULD I DO?
As soon as you have had a cycling accident, you will need to:
Get yourself to a safe area if you have been seriously hurt
Call the police unless someone has already done so
Exchange contact details with the other person or people involved
Gather the details of any witnesses
Record the details, including the registration numbers, of any vehicles involved
If the third party provides a mobile number, it's worth calling it while they are present to make sure they have given you the correct number
Keep a record of your costs following an accident in case you need to claim these back
INJURIES FROM CYCLING ACCIDENTS
A range of different injuries are sustained by cyclists, from bruising and soft tissue injuries to broken bones, concussion and serious head injuries. More common cycling injuries include:
Injuries to the limbs (including broken arms and legs) are common. Wrist and elbow fractures are common when a cyclist comes off their bike in an accident.
Chest and abdomen injuries occur less frequently in cycling accidents but can be serious. Fractured collarbones are one of the most common breaks.
Although many cyclists wear helmets, 40% of cyclists who visit the hospital after an accident have sustained a head injury. Head injuries range from concussion and cuts to skull fractures and life-changing brain injury.
"92% of customers said they were 'very satisfied' with the friendliness of our staff."
Compensation amounts for being knocked off a bike
The amount of compensation you are entitled to will depend on a number of different factors. Since all compensation amounts are different, it's not possible to give an exact estimate of the value of a claim without learning more about the details of your case beforehand.
Because so many different types of injury can be sustained in cycling accidents, compensation amounts can vary hugely. As a result, it's up to your solicitor to negotiate the maximum amount of compensation you are legally entitled to.
In a personal injury claim, the term 'damages' refers to the financial compensation awarded to the injured party. There are two types of damages in a personal injury claim: special damages and general damages.
General damages reflect the pain and suffering experienced, both psychological and/or physical trauma. The amount of compensation will mirror the extent of this pain and suffering.
'Special damages' are also known as out-of-pocket expenses. They relate to the specific financial expenses paid out in relation to an injury. If you have also experienced a loss of earnings as a result of your injury, this will be classed as 'special damages'. In some cases, it is possible to organise interim payments to cover urgent costs throughout the process of your claim.
In order for us to provide a more specific idea of how much compensation you are entitled to, we will need to speak to you about your case in detail.
TRY THE ONLINE ELIGIBILITY CHECKER
---
Most cycling injuries are minor and result in cuts and bruises. However, sometimes the injuries sustained are more serious. Below is a range of compensation amounts which may help determine how much compensation you could claim:
Compensation for arm injuries sustained following a bike accident usually ranges from £4,350 to £86,000. If you end up losing one or both arms, amounts rise from £63,000 to £197,000
Severe leg injury compensation amounts range from £18,250 to £89,000. In leg amputation cases, the compensation bracket goes from £60,000 to £185,000.
If you experience fractured ribs or soft tissue injuries from your bike accident then you could claim up to £2,600.
Take a look at our compensation calculator for more information.
Dealing with your bike accident claim
When claiming compensation for being knocked off a bike, as well as claiming compensation for your injury and the associated pain and suffering, if your claim is successful, you will also be able to claim back any loss of earnings. Being away from work for a long period can have devastating effects on an individual or family. You could also claim for medical expenses including private healthcare as well travel to and from appointments.
What's more, you may be able to include the cost of replacing your bike, helmet or any clothes or other belongings that have been damaged in your accident.
To learn more and to discuss your potential claim in confidence, contact our team on 0800 342 3206 or complete our online contact form. 
READ CLIENT REVIEWS
---

Jefferies are proud to have taken part in cycling rides for charities such as the Manchester 100km charity bike ride to raise money for The Children's Adventure Farm Trust. Michael Jefferies said: "Cycling 100km was definitely a challenge, but the team was in good spirits on the day. The thought of raising money for charity pushed us along. We're also keen to encourage more people to cycle, so events like this are positive for the local community."
Where next? Read our Guide To Making Cycling Accident Claims
Or download Your Cycling Accident Claim Guide